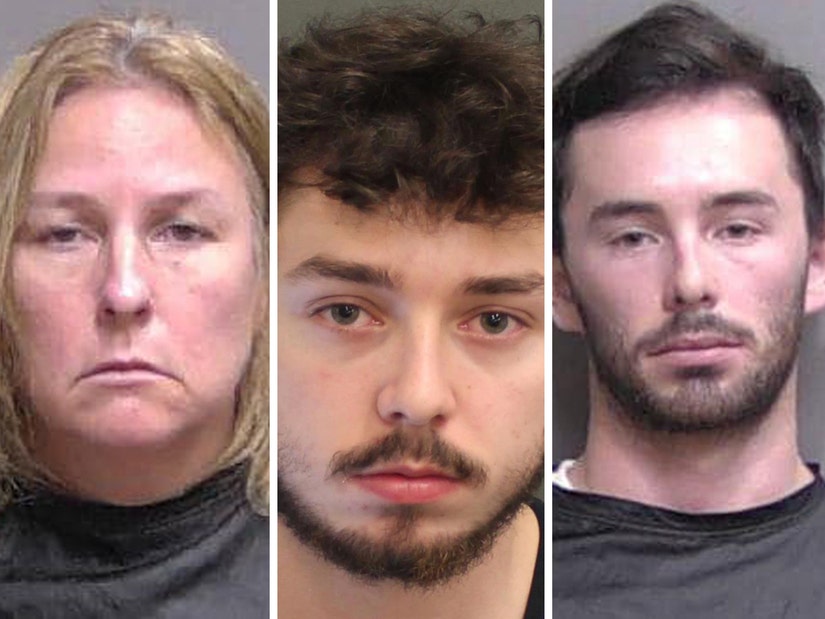 Flagler County Sheriff's Office
The victim's body was discovered in a canal behind the family's vacation rental after his wife claimed he'd left the night before following an argument without his glasses, phone or wallet.
The body of 52-year-old David Rainey was found submerged underwater with multiple stab wounds in July 2021. The family man was on vacation with his wife and two sons in Suwannee, Florida.
Now over two years after his death, his wife Cindy Rainey and his two sons, Bailey and Jack, have been arrested in connection with his murder, per the Dixie County Sheriff's Office. They have been charged with tampering with evidence.
David was reported missing on the morning of July 25, 2021 by his wife Cindy. The local sheriff says she told deputies at the time that her husband had left their vacation rental after an argument. He left his glasses, phone and wallet behind.
"Later that evening, Investigators with the Dixie County Sheriff's Office found David Rainey deceased in a canal behind their rented residence," the sheriff said. "David Rainey had multiple stab wounds to the chest and had been placed in the water after his death. David Rainey's death was ruled a homicide."
Now over two years later on October 25, 2023, law enforcement say "three of David Rainey's family members were arrested in connection to his murder."
Investigators from the Dixie County Sheriff's Office went to Bunnell, Florida to arrest Cindy Rainey and Bailey Rainey. Jack Rainey was taken into custody in Orlando, Florida.
All three family members were charged with Tampering with Evidence.
No suspects in the homicide or motives for the murder have been disclosed by law enforcement.
While the arrests are the most significant break in the case so far, many questions remain unanswered. The investigation is ongoing.
David's son Bailey started a GoFundMe after his father's death pleading for "a charitable donation be made to his sons Bailey & Jack for their future."
It has so far raised $475.
David Rainey is remembered as a family man, a gifted athlete, and respected welder and mechanic.
His obituary stated that he was a California native, who lived in Palm Coast, Florida. He worked as a welder and mechanic on steam and gas turbines.
"David traveled all over the United States and the world for his work," the obit said. "He was respected by his peers for his excellent skills, work ethic and dedication to getting the job done right."