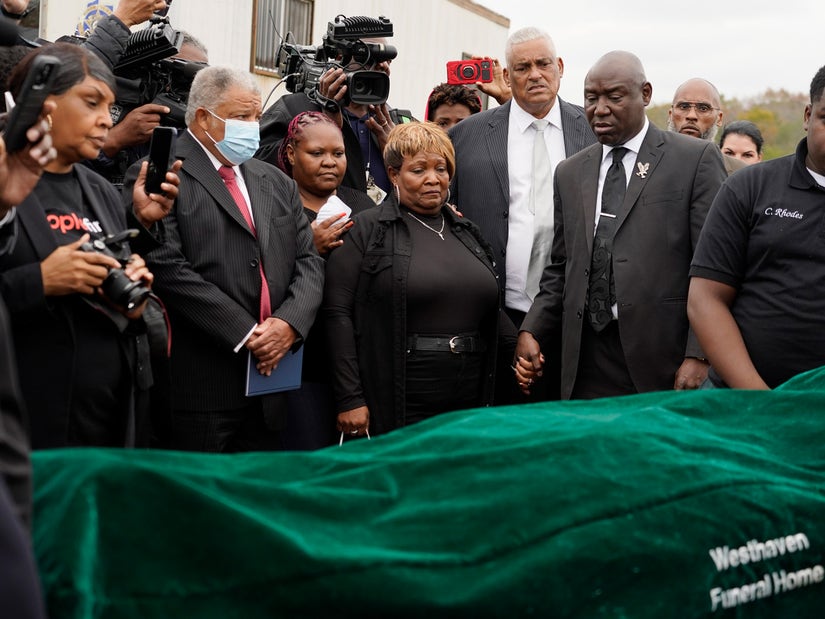 AP
Dexter Wade was dead for months before his mother -- who filed a missing person's report -- was informed of his death and burial, after he was struck and killed by an off-duty police officer.
The family of Dexter Wade is once again frustrated and upset with officials in Jackson, Mississippi -- after his body was exhumed, seemingly without their "permission."
Wade was killed on March 5 after being struck by a Jackson Police Department vehicle being driven by an off-duty officer. A few days later, Dexter's mother Bettersten Wade filed a missing person's report for her son ... but didn't learn until August that he was not only dead, but had been buried in a pauper's grave marked only by a number.
While the coroner's office identified Wade via prescription medication he was carrying at the time of his death, they said they were unable to reach his next of kin. The coroner also said she was told Jackson police also tried to contact Wade's mother several times, though Wade claims she never received any such call. Officials, including Jackson mayor Chokwe Antar Lumumbam, chalked it up to a miscommunication between departments -- saying, "It was in fact an accident and there was no malicious intent."
Civil rights attorney Ben Crump has been working with Wade's mother, and, on Monday, Dexter's body was supposed to be exhumed so the family could perform their own independent autopsy and give him a proper funeral; they wanted to witness the exhumation. According to Crump, however, he was dug up before the time previously set by the county -- so they missed it.
"Now y'all take that from me. I couldn't even see him come out of the ground," said Bettersten Wade during a press conference on Monday. "They put him in the ground without my permission. They dug him up without my permission."
Crump also called out the alleged "mishandling" of the exhumation in a press release.
"There is no excuse for the way this case has been handled. Every time Ms. Wade takes a step toward getting answers as to what happened to her son, Jackson officials bring her two steps back," he said. "We hoped today that Ms. Wade could receive some answers and closure, but once again she is just left with more questions and even more trauma."
"Since the day that Dexter Wade was struck and killed by a Jackson Police Department cruiser, the truth and facts of this case have been heavily obscured," he continued. "Dexter's mother did not know what happened to her son for months, even after her tireless efforts and multiple requests to officials to help her, and long after he had been identified. Justice delayed is justice denied, and we will keep fighting for justice in Dexter's name until his mother gets the closure she deserves."
Crump also sent out a letter allegedly from the Hinds County Board of Supervisors, which states it's coroner policy to release remains to family members by exhuming the body "from the burial site in the presence of representative of the Hinds County Sheriff Department, Coroner's department and the funeral home that will receive the body." While the letter says the exhumation would take place at 11:30am, Crump said it happened at 8am, without any family present.
The Board of Supervisors has not commented on the issue.
"It's a low-down dirty shame what happened today," Crump told the AP. "What happened to Dexter Wade in March and what happened to Dexter Wade here today reeks to the high heavens."
According to Bettersten Wade, she only saw her son's body being transported from the back of the coroner's vehicle into a funeral home hearse.
Crump, meanwhile, said he's asking the U.S. Department of Justice to investigate why it took so long for Wade's family to be notified of his death.