Now that's one heck of a gift!
Blake Shelton got extremely candid about his lady love Gwen Stefani during a new interview with Entertainment Tonight, where he revealed that he bought the "Used to Love You" singer her very own horse.
Calling it the best gift he's ever given her, Blake seemed pretty proud of his sweet surprise.
"We got her a horse and I got myself a horse at the same time," he told the site. "Gwen, she loves riding and she loves horses. It's actually so funny that people are so shocked by that, but … name me one girl on the planet that doesn't love horses or just think that they are beautiful."
Gwen likewise posted a picture of her beautiful horse on Instagram, whom she named Halo, back in January.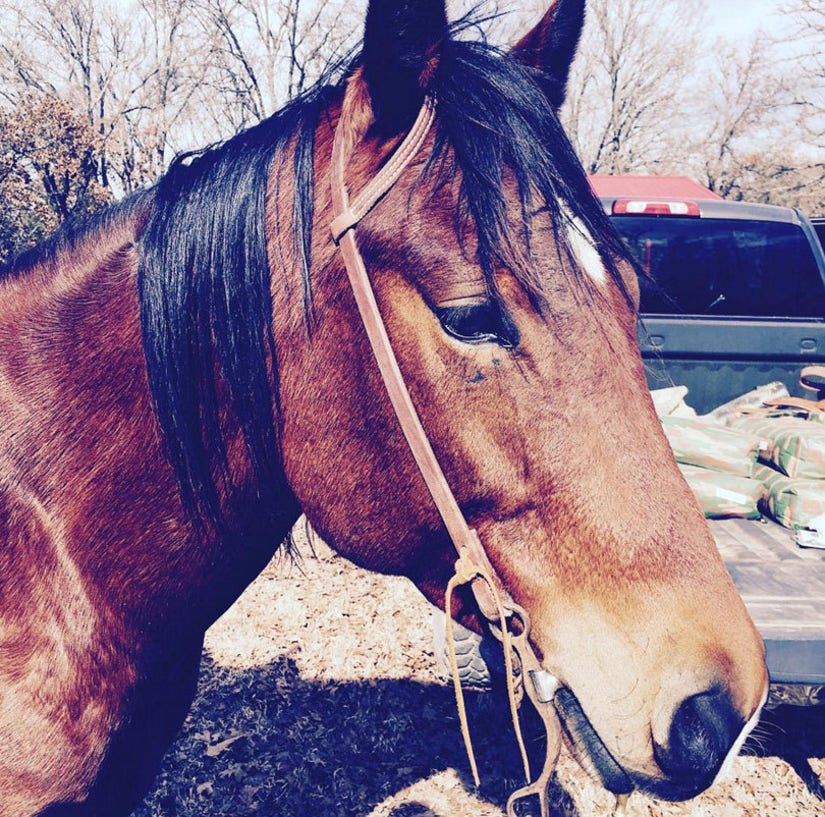 Instagram
"My new bunny #bestpresentever hi Halo," she posted with a close up of the pretty pony (above).
What do you think about the "Sangria" singer's candid comments? Sound off below and check out the gallery above to see more cute photos of Blake and Gwen!