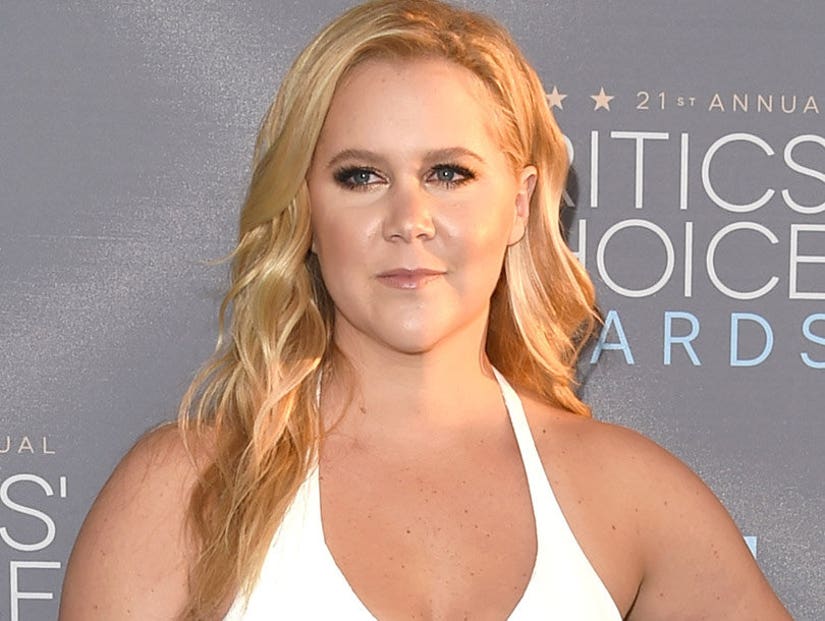 Getty
Amy Schumer isn't afraid of the "f-word" … but it's not what you think.
During a recent interview with BBC Newsnight, Schumer brought up feminism, and not just Hollywood's squeaky-clean version of feminism, but real, woman-to-woman feminism.
"I think anyone who's not a feminist is an insane person," she explains.
"I think they don't know what feminism means. It just means equality for women but I think that word has a whole different meaning for different people," she continues.
"Someone will say to me, 'You're not a feminist are you?' and I'm like: 'What does that mean to you?'" she asks. "Of course I am, of course I want equal rights for women. I really think a lot of people don't know what it means, it's just words."
When the topic of the election is approached, she claims that she'll move to Spain "or somewhere" if Donald Trump is elected.
"My act will change because I'll need to learn to speak Spanish … It's beyond my comprehension if Trump [were to win]," she says of the businessman-turned-politician.
As for her own political stance, she's a firm Hillary Clinton supporter.
"I haven't had a conversation with anyone who doesn't like Hillary where they've had anything meaningful to say," Schumer explains. "I think she's caught so much flak for so long now, because she isn't what they think of as a woman."
Bringing feminism back into the conversation, she concludes that people are angry Hillary is off trying to run the country, when instead, should have been "making cookies."
"They were mad she wasn't making cookies," she jokes, "But she was like, 'Oh no, I'm getting healthcare for every mother in the country."
"They don't like how she speaks or dresses," she muses. "It's everything except how she would be as a president."