Oprah Winfrey has finally found a diet program that works for her.
After struggling with weight fluctuations for years, the talk show queen is using Weight Watchers to keep the extra pounds off ... for good.
"I've wishy-washed with diets and exercise my whole life," she says in the January issue of O magazine. "Now I'm ready to go beyond the scale and declare a new way of being in the world."
The business mogul admits that she's tried different diets over and over again, only to get frustrated with them and fail.
"I was fed up with my lose-and-gain-again routine," she says. "I'd had enough of no-carb regimens. Some people can live without bread and pasta, but it just doesn't make sense to me. All the times I tried to do so only made me crave them more."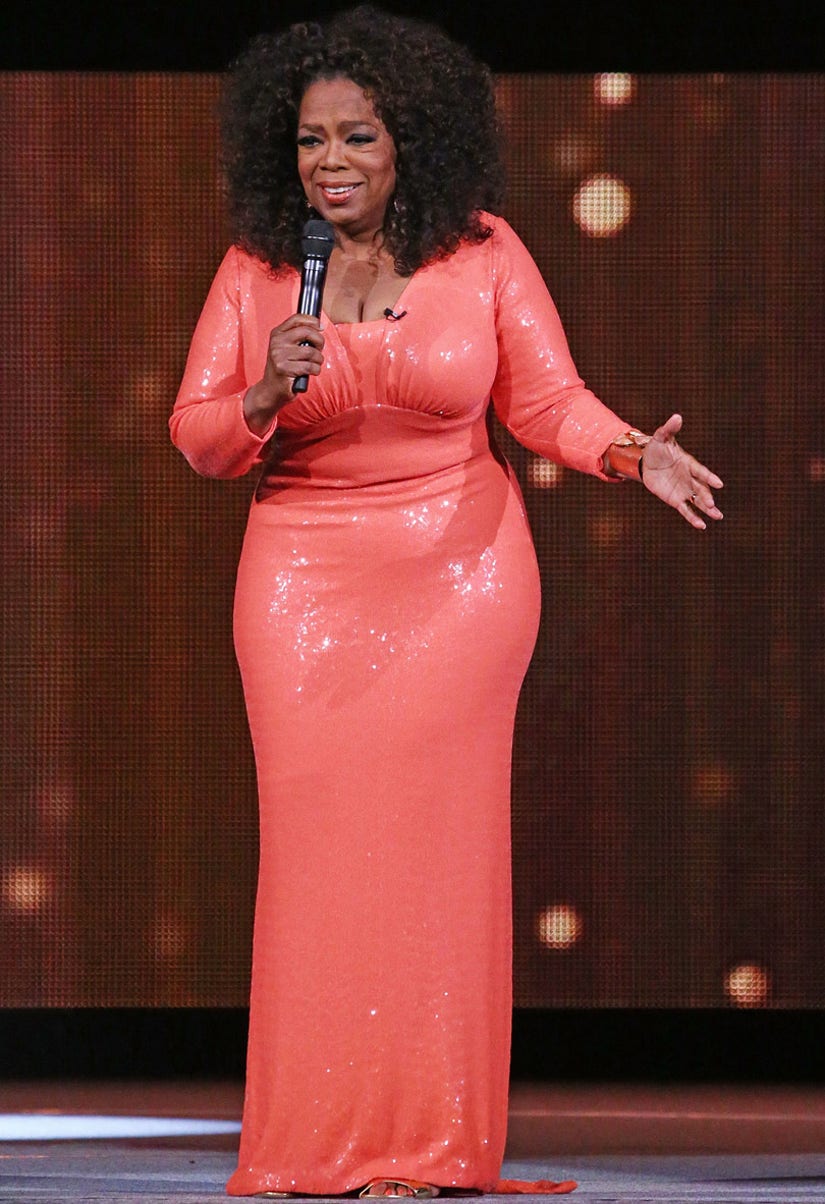 Getty
Weight Watchers works for Oprah because "it's not a diet, it's a whole shift in perspective."
The 61-year-old star, who purchased 10-percent of the weight loss company in October, calls herself "a bona fide convert."
The diet program is clearly working for her -- she showed off her slimmed-down bod in a figure-hugging sequin dress at an event in Melbourne, Australia on Tuesday night.