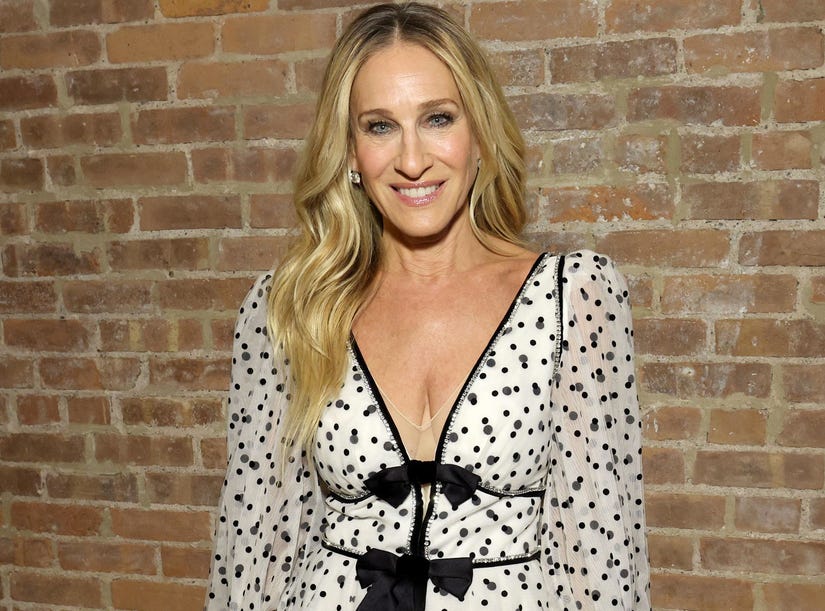 Getty
The HBO star touches on the topic of aging and explains why she is 'confused' about the double-standards that exist between men and women when it comes to beauty.
While speaking with The Telegraph Monday, the And Just Like That star said she's confused by the double standards that exist in Hollywood when it comes to beauty.
"I am so confused by the fact that the majority of men my age are simply never asked about ageing," Parker, 58, told the outlet. "We all wake up, have a million things going on, and just need to get on with our days -- I just don't understand the emphasis that is placed on the pondering of ageing."
Parker is ruling out injectables as well, including Botox, though she's admittedly tried a few skincare hacks, including SoftWave (an ultrasound skin-tightening treatment) and used glycolic peels at the dermatologist.
"I can't speak for other people, and I'm not opposed to anyone doing anything. It's just not something I choose to do," she said before pointing out that her profession depends on her being expressive. "Also, I'm an actor -- I have to move my eyebrows. I'm meant to be sharing emotion and communicating with my face, which, for me, needs to move."
She said her husband, Matthew Broderick, probably wouldn't be a big fan of it either, adding, "Also, my husband would be like, 'Huh?' This is just how I feel for me, and absolutely doesn't mean the same applies for someone else. We are all different and I love that about women."
Parker continued, "People must choose to do what they want, and find a way that makes them feel better when they walk out of the door."
Skincare takes precedent for Parker, who prefers a simple routine over a 10-step process.
"It has to be basic and effective. My regime is literally a day cream with SPF, maybe a serum and a night cream. That's it. And even better if it doesn't cost lots of dollars," she said.
This isn't the first time Parker has spoken about aging, she most recently touched on the topic in August, telling Allure, "I just don't spend that much time [thinking about appearance]. It's not that I don't have an ego, that I don't have a decent, healthy amount of vanity, but I just don't want to spend that much time really deconstructing it all."
"I like to be graceful with myself. I'm not delusional," she added. "I know that age adds up, and that there are consequences to being 51, 52, 53. I get it... My face is my face. It is what it is."