Playboy just revealed that Pam Anderson will cover the magazine's final nude issue -- and the pairing couldn't be more perfect. This marks the "Baywatch" babe's 14th cover for the publication, a record for Hugh Hefner's mag.
And while the 48-year-old was initially hesitant about taking it off once again because of how her teenage sons may react, they apparently gave her their seal of approval!
"They were teased, and made fun of, and had a few fist fights over their mom," she tells ET about boys Brandon , 19, and Dylan, 17. "I said, 'Hef just called, he wants me to do the last cover of Playboy,' and [Brandon] goes, 'Mom you've got to do it. We're older, we're not embarrassed anymore of you. You know, we think you're great."
"He was so excited, he may have high-fived me," she adds.
As for Dylan's reaction, she says he told her, "'Mom, you know you've done it all.' I don't know what to say but they were really excited for me, and I was excited too."
According to Pam, Hef's attorney called with the offer -- telling her, "We don't want anybody else."
While there's no nudity in the sneak peek pics sent out by the magazine, Anderson appears topless on the cover, wearing nothing but a "SEX" necklace and a devilish grin. In the accompanying spread, she's seen prancing around the Mansion grounds in skimpy lingerie and sporting one of the iconic Playboy Bunny suits.
We'll see the rest when the 12-page pictorial hits newsstands December 11!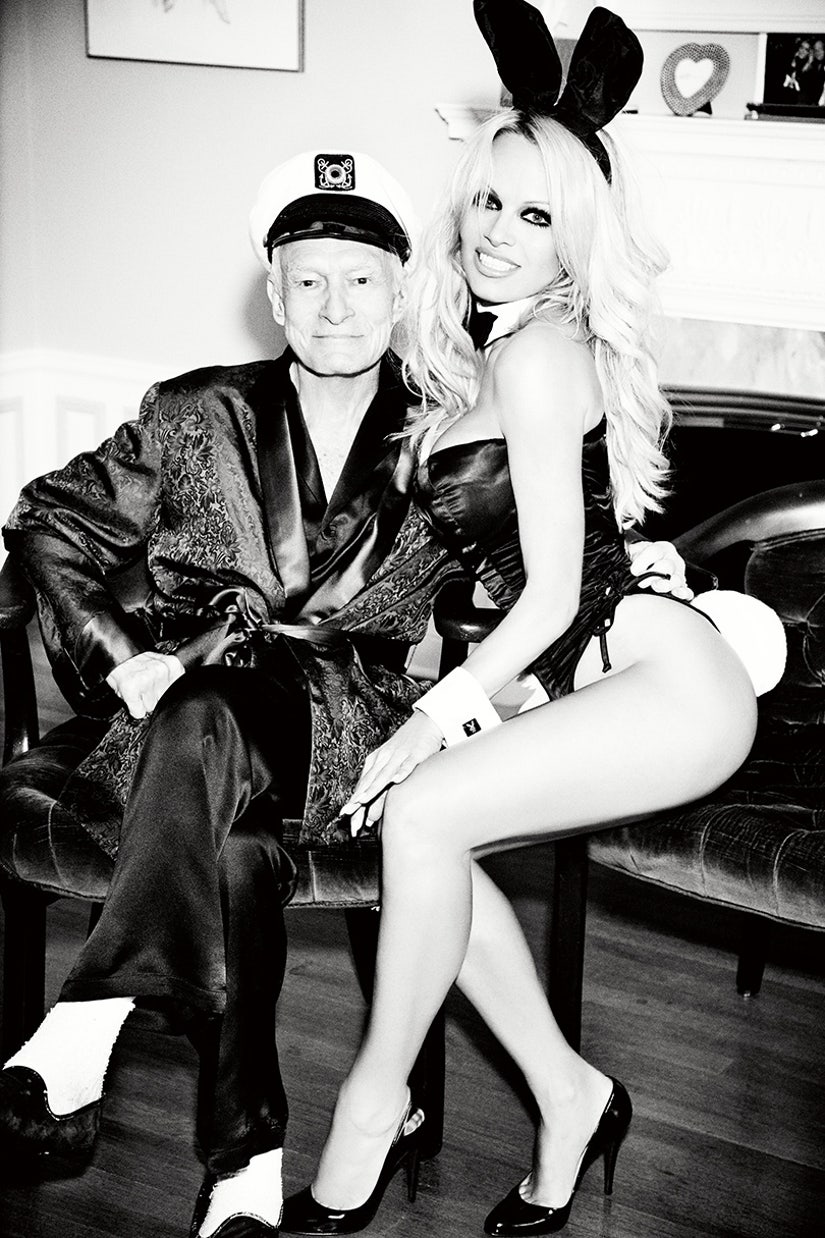 Courtesy Playboy/Ellen von Unwerth