Carrie Underwood is the latest celeb to join the short hair squad!
The "Smoke Break" singer debuted her newly-chopped lob on Instagram on Tuesday night before her performance at the Grand Ole Opry. The blonde bombshell paired her shorter 'do with smokey eye makeup, luscious lashes and a pretty pink lip.
It looks like the country cutie chopped off at least three inches from her mane. She gave a glimpse of the side view while performing at a benefit for St. Jude's Children's Research Hospital earlier in the day.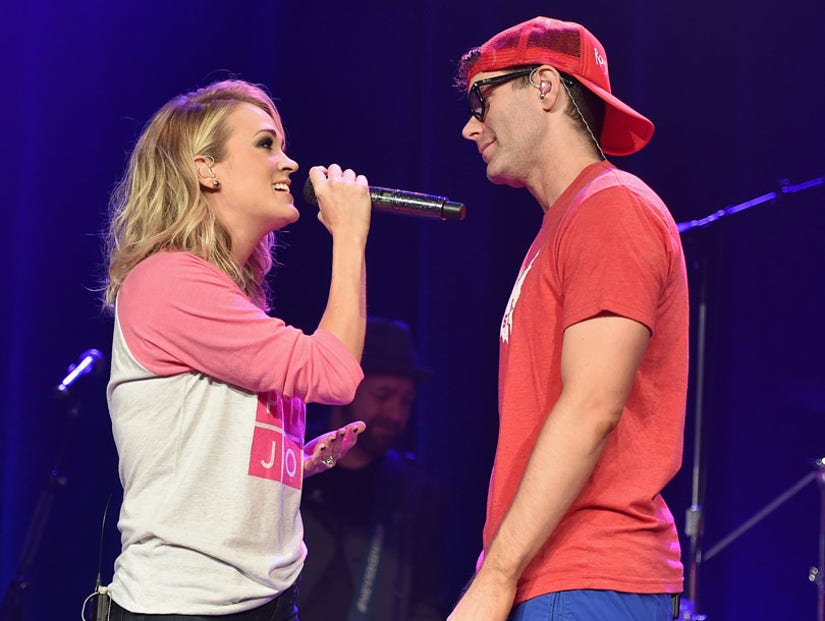 Getty
The "American Idol" winner may have updated her hairstyle, but she will never stray from her makeup routine.
"I'll always put makeup on, even if it's just a little bit," she recently told PeopleStyle. "That's a great thing about Almay – it's build-able. You can use more for a more dramatic look or you can just make it easy and keep it fresh and simple. I'm an eye girl. I'll always put on a little eyeshadow, a little liner and mascara and I'm good to go."
"Everything has had to become less complicated and more efficient. I'm very lucky [to work] with Almay and already have these products in my life," she explained. "If I could cut out a couple of steps in my normal routine, instead of putting on SPF moisturizer, I can just use Smart Shade which already has SPF in it, it makes me more efficient with my time. Because some mornings I have a baby in my arms while I'm trying to put my makeup on."
Whatever she's doing, it's working. Looking good, Carrie!