Kylie Jenner is proud of her body ... and all of its imperfections.
The "Keeping Up With the Kardashians" star took to Instagram on Tuesday to give her legs some love, pointing out the huge scar on her upper thigh.
"I love my scar," she wrote, as she posed in a makeup chair wearing a white robe and matching slippers.
According to Kylie in a 2011 Q&A with Celebuzz, she got the scar while playing hide and seek with Kendall back in the day.
"When I was about 5 my sister and I were playing hide and seek and I hid inside this really tall-enclosed gate," she explained at the time. "After a while when my sister didn't find me I had to climb up on this sharp pole sticking out from the gate. I slipped and the pole went into my leg. I tried pulling away to get the pole out but it just tore through my whole leg. It's smaller now though because I grew!"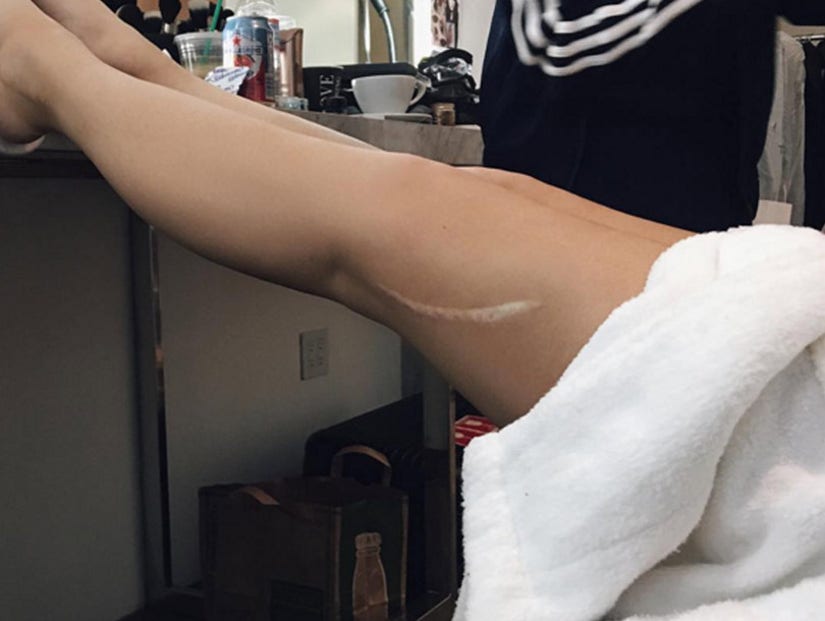 Instagram
We love that Jenner is using her story to promote an important message about body image -- love your body, scars and all!
While the 18-year-old star has millions of fans who admire her every move, she admits that she's also been the target of bullying.
"People are so quick to say horrible things about me everyday over and over and sometimes I can't take it," she wrote on Instagram back in September. "Even I at times get affected by it, I breakdown, I hide, I cry."
"It's resulted in a lot of anxiety for me that I've never had to deal with before ever," she continued. "My every move has been documented for the whole world and its been a nightmare trying to find myself through all of this. And I've absolutely lost apart of myself."