Nicki Minaj just showed off new birthday present from Meek Mill -- and that man deserves a round of applause, because he did gooooood.
Last night, Minaj shared a new photo of a massive rock on that special finger with her 41 million Instagram followers, captioning the pic, "Now this is what I'm talking about baby. Lol. Love u @meekmill RANG ginga whr da rock iiizzzzzzzz."
Later in the night, the 33-year-old rapper showed off yet another shot of her new diamond. "This stone is flawless. (My voice) lol," she wrote with the photo.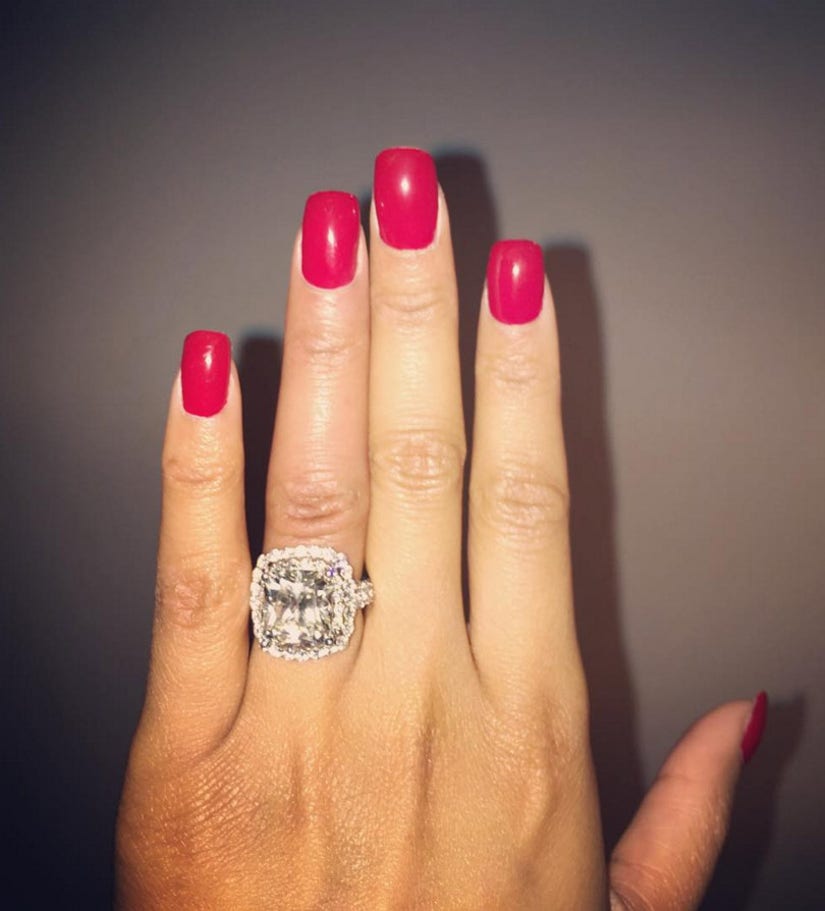 Instagram
Almost immediately, engagement rumors started all over again. That's quite a rock! But, this isn't the first time Minaj has set the rumor mill on fire.
Nicki has flaunted an impressive 15 carat yellow heart-shaped diamond on that finger since April, but refrained from confirming if the couple was engaged or not.
"Happy Birthday to the strongest softest woman I know my baby! @nickiminaj," Mill posted earlier this week, as Minaj celebrated her b-day on Tuesday.
While the couple hasn't revealed if they are officially tying the knot, it's only a matter of time, right?
So what do you think? Engaged or not?