Cameron Diaz knows a thing or two about aging gracefully.
The 43-year-old star goes nearly makeup-free on the cover of her new book, "The Longevity Book," which she revealed Thursday on Instagram.
"I am so excited I can barely contain myself!!" the actress captioned the pic of the cover, which is a close-up of her beautiful bare face. "I am so proud of this book and very much looking forward to engaging us all in a new conversation about aging–how to do it with strength, grace, health and wisdom."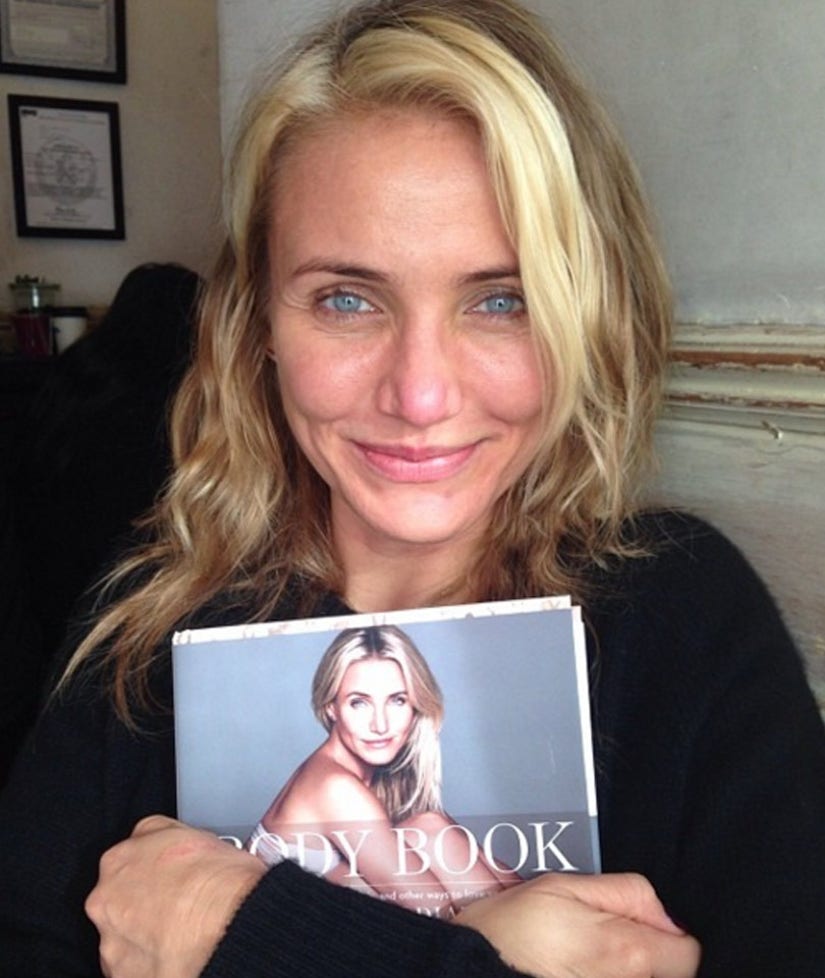 Instagram
Diaz's latest venture is a follow-up to "The Body Book: The Law of Hunger, the Science of Strength, and Other Ways to Love Your Amazing Body," which touched on wellness, beauty, diets and aging. The new book discusses "the science of aging, the biology of strength, and the privilege of time."
In her Instagram post, Benji Madden's other half also promised fans that they would be a part of her project.
"I also wanted to thank you again for your beautiful submissions, which we'll eventually get to show you as part of the cover beyond the cover; a perfect representation of women standing beside other women, as a united front, to stage change and incite progress," she wrote. "I can't wait until hard copies hit the stands in April so we can really get started!!#thelongevitybook #theprivilegeoftime@thebodybook."
It's been over a year since Diaz hit the red carpet, so we're excited to see her back in the spotlight!