Derek Zoolander has officially arrived!
The male model (played by an in-character Ben Stiller) covers the new issue of Vogue, where he strikes a number of fierce poses alongside his "Zoolander 2" costar Penelope Cruz.
On the cover shot, Derek gives us his best Blue Steel while sporting a colorful Dolce & Gabbana suit. The 41-year-old actress looks gorgeous as well, matching him in a navy Ralph Lauren dress.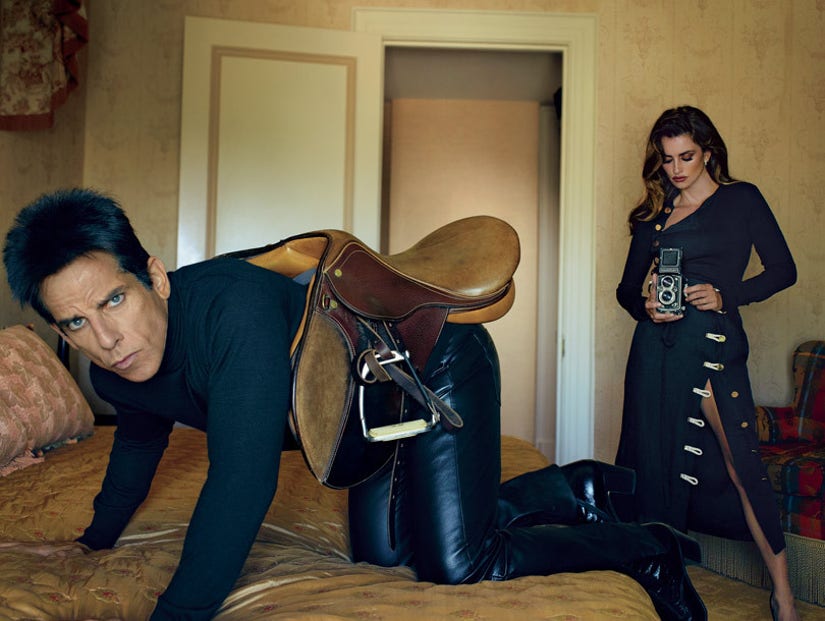 Annie Leibovitz/ VOGUE
In a second shot, the model gets down on all fours (with a saddle strapped on his back) as he poses on a bed in a hotel room. Derek shows off his booty in Roberto Cavalli leather trousers as Penelope snaps photos of his backside.
And in a third photo from the hilarious spread, Derek poses with models Gigi Hadid, Jourdan Dunn and Joan Smalls as they get their hair and makeup done.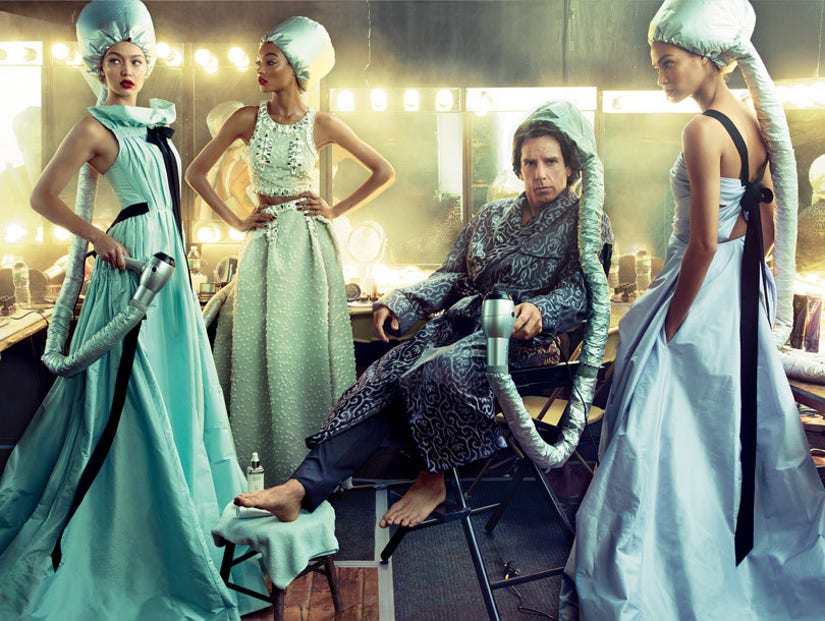 Annie Leibovitz/ VOGUE
We love how Stiller never breaks character throughout the fashionable photo spread!
"Zoolander 2" will follow the hilarious adventures of Derek and Hansel (Owen Wilson) -- who are both modeling again -- as they fight for their careers when an opposing company tries to take them out of business.
Kristen Wiig, Olivia Munn, Christine Taylor, Cruz, Benedict Cumberbatch and Will Ferrell will star alongside Ben and Owen in the funny flick.
Are you excited to see "Zoolander 2"? Sound off below and check out the gallery above to see more movie transformations!
The flick hits theaters February 12th -- and make sure to pick up the new issue of Vogue on newsstands January 26th!