Jenna Malone has a bun in the oven!
The "Hunger Games" star took to Instagram to announce that she's expecting her first child with boyfriend Ethan DeLorenzo.
"Womb to womb, To beating wing, I climbed out of the eternal, And into the shape of me," the 31-year-old actress captioned the pic of herself cradling her baby bump. "Some words I wrote years ago when I was thinking about my own mother. And the woman she was when she had me. And the woman I was reaching to become."
"The shape your desires make out of you. The body you become to hold your dreams," she continued. "It's with two feet firmly on the ground and a heart swelling in an ocean of love that I'd like to share the new shape I am becoming to hold the greatest dream of them all. #babybump #newparents."
The proud papa-to-be also shared a photo of his longtime love, writing, "My family. @jenamalone and my child to be."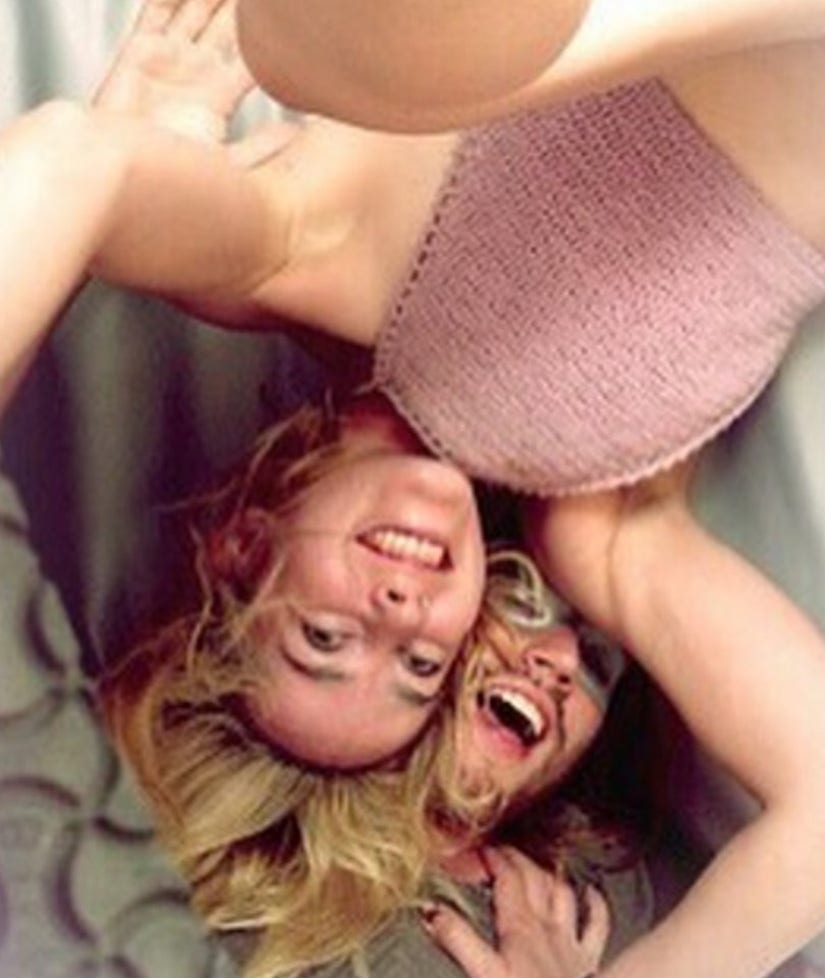 Instagram
The "Batman v Superman: Dawn of Justice" star gave another glimpse into life with her photographer beau in a recent post, writing, "Head over heels. Literally. With my one and only."
Congratulations to the happy couple!