Ariel Winter is officially an adult!
The actress celebrated her milestone birthday with her "Modern Family" costars while filming the hit comedy series on Thursday. Though the brunette beauty had to work, it looks like the cast still made it a very special day for her.
Nolan Gould posted a shot (above) via Instagram of the actress smiling with her chocolate cake while on-set.
"We started Modern Family when we were 11 years old. Today, Ariel is now an adult. It's been amazing spending these last 7 years together. Happy birthday!!" he posted with the sweet snapshot.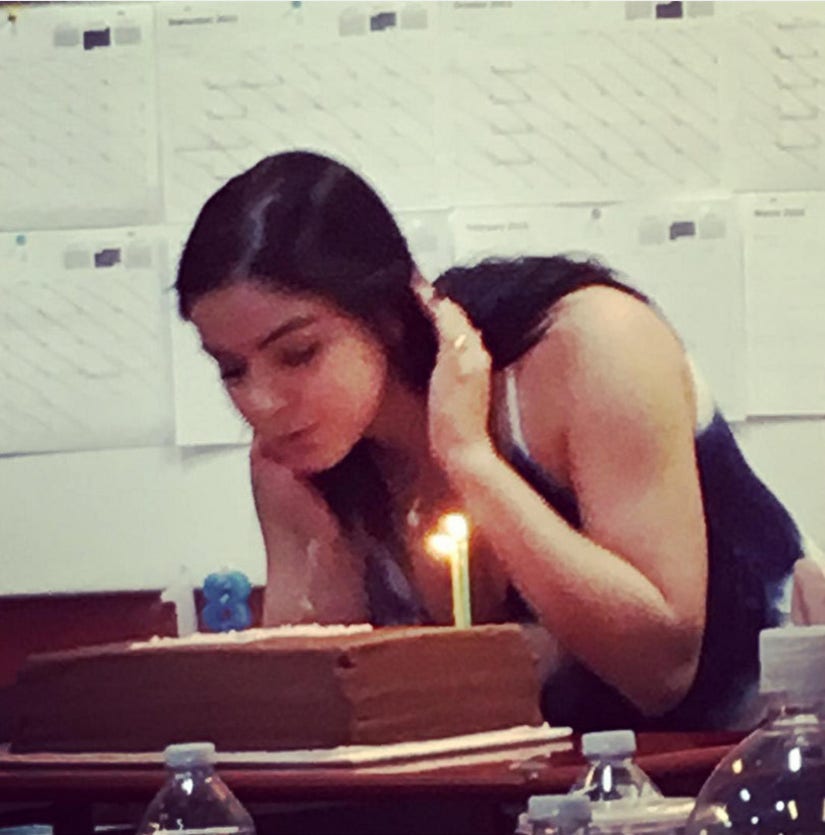 Instagram
Sofia Vergara also shared a photo of Winter blowing her candles. "Happy bday @arielwinter," she posted with the photo.
Rico Rodriguez posted an adorable Now & Then shot of the dynamic duo.
"Happy 18th birthday @arielwinter!" he captioned the cute candid. "You are such a kind, talented, and beautiful woman and it's been fun getting to grow up with you for the past 10 years. Cheers to many more birthdays together!"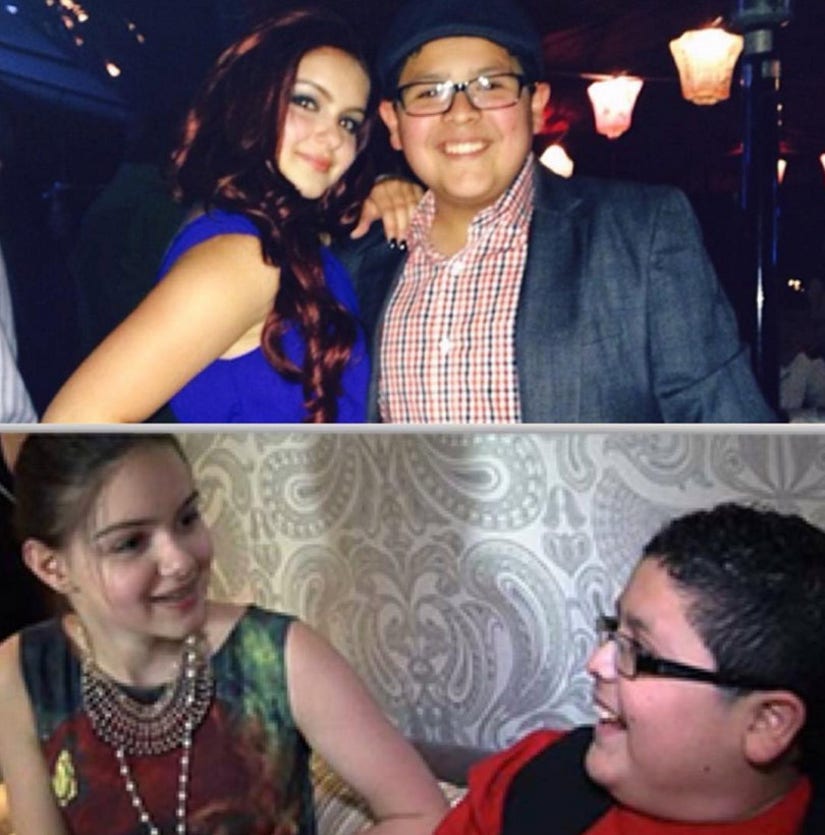 Instagram
Eric Stonestreet took to Twitter to share his birthday wishes for Winter. "Happy birthday to the sweet, adorable and wildly talented @arielwinter1. My promise to have Ed O'Neill crush anyone who hurts you remains," he tweeted.
Jesse Tyler Ferguson shared similar sentiments on his Instagram account. "Happy Birthday to the beautiful and talented @arielwinter. I can't believe I've watched her grow up before my very eyes. She is one of the smartest, strongest & most inspiring women I know...and she's only 18! [love] you Ariel!" he posted on the photo sharing site with a shot of the twosome in costume.
And Sarah Hyland shared an adorable faux-sister snapshot of the her and Winter in matching outfits.
Waiting for your permission to load the Instagram Media.
Ariel definitely is a lucky girl to work with such a tight-knit group of people -- what do you think about her "Modern Family" costars' birthday wishes? Sound off below and check out the gallery above to see more child stars then and now!