Is that you, Britney Spears?!
The pop star appears in the 100th issue of V magazine, where she stuns on the mag's multiple covers and opens up about her highly-anticipated new album.
In one cover shot, Britt shows off her ridiculous curves in a sheer striped body suit. Her hair is styled in a half-up-half-down 'do, as she gives her best bedroom eyes for the camera. Is it just us, or does the 34-year-old look a lot Khloe Kardashian?! It's that overdrawn lip and heavy eye makeup.
Inside the mag, Spears opens up about her forthcoming album. "Honestly, I'm just particular with this record," she admits. "It's my baby, and so I really want it done right. I would much rather have it be completely how I want it to be, whether that takes another year for me to do, or two months. I have no idea at this point. But I just know that the direction I'm going in is so good. It's the best thing I've done in a long time. I'm proud of the work, and it's very different; it's not what you would think at all. But I'm not rushing anything. I just want it to be done right, so that my fans will truly appreciate it."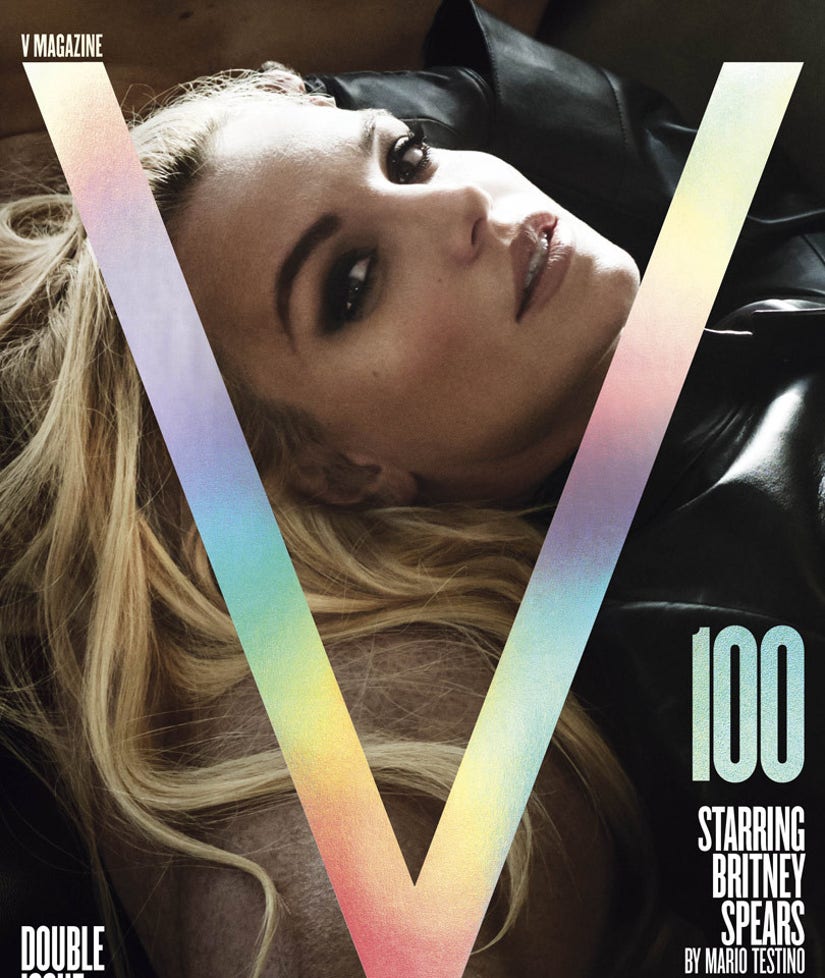 Mario Testino
Spears also reveals that she isn't a big fan of technology ... namely, computers. "Honestly, I still don't use my computer," she confesses. "My kids use the computer more than I do! I understand that a lot of people are into it, and I have days where I write and stuff, but it's really not for me. It's not my thing."
Plus, the "Toxic" singer tries to avoid reading all the negative things people have say about her.
"Whoever is in the spotlight, people are really quick to judge," she explains. "I mean, there are a lot of kids coming up who've experienced that. You know, Justin Bieber, he's huge, and he experiences that. It's just the way the world works, unfortunately. I've been doing this for 20 years. I kind of don't pay attention to it. I have my relationship with God and myself and that's what matters to me. I really don't care what most people think."
What do you think about Britt's sexy cover and candid comments? Sound off below and check out the gallery above to see more pop stars then and now!