The hot felon is out of the slammer!
With his tear drop tattoo and piercing eyes, Jeremy Meeks went viral in 2014, after his ridiculously good-looking mugshot hit the Internet. After serving a year behind bars in federal prison for a weapons charge, he's a free man -- and yes, he still wants to model.
The 32-year-old took to Instagram on Wednesday to share the first photo of him since getting out. "I want to thank my family and everybody for all your love, support and prayers," he captioned a photo of himself with his manager. "I'm overwhelmed and grateful for what lies ahead. I'm ready @jimjordanphotography and @whitecrossmanagement"
His manager, Jim Jordan, says he has "a lot in store regarding Jeremy's new career" now that he's on the outside. "There are a multitude of offers on the table. Jeremy is humbled and grateful and overwhelmed by the outpouring of love, support, and prayers for him and his family."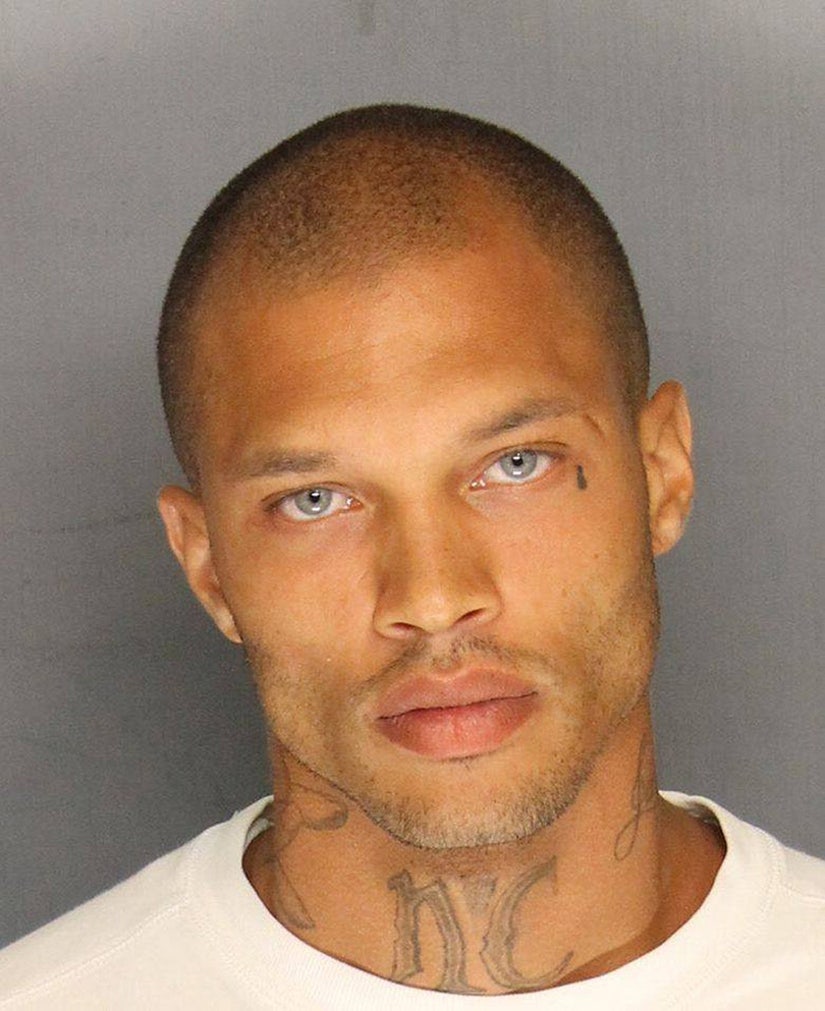 Booking Photo
No word yet on what those offers are -- but we'll definitely be on the lookout!
According to the LA Times, Meeks will remain in a "transitional housing facility" for a few weeks, and then he'll be "completely free" to do as he pleases. He was already reunited wit his three children and wife, who he shared a ton of photos with on Instagram during his time behind bars, counting down the days until his release.
Check out more of his hottest photos in the gallery above.