Madonna's daughter is stepping into the spotlight!
Lourdes Leon, aka Lola, just made her modeling debut as one of the new famous faces of Stella McCartney's POP perfume campaign.
In one pic shared by the designer, the 19-year-old college student looks gorgeous with minimal makeup and a head of soft gray waves, streaked with lavender. She puts her tattooed fingers on full display as she looked away from the camera.
"So happy to have Lola on the POP team!" McCartney writes. "Lola, who I've known her entire life, is at the beginning of her career as a performance artist. She's an independent, inspirational and free-spirited young woman. Despite being born in the spotlight, she has kept her feet firmly on the ground."
Madonna couldn't help but gush about her daughter's new gig. She shared a similar shot where Lola was seen looking away with her gorgeous profile in view.
"I miss this Beautiful Girl! Looking forward to seeing her very soon!" the proud mama captioned the pic.
Another photo showed the British beauty posing with a pink-haired Grimes, who also joins Kenya Kinski-Jones and Amandla Stenberg in the ads.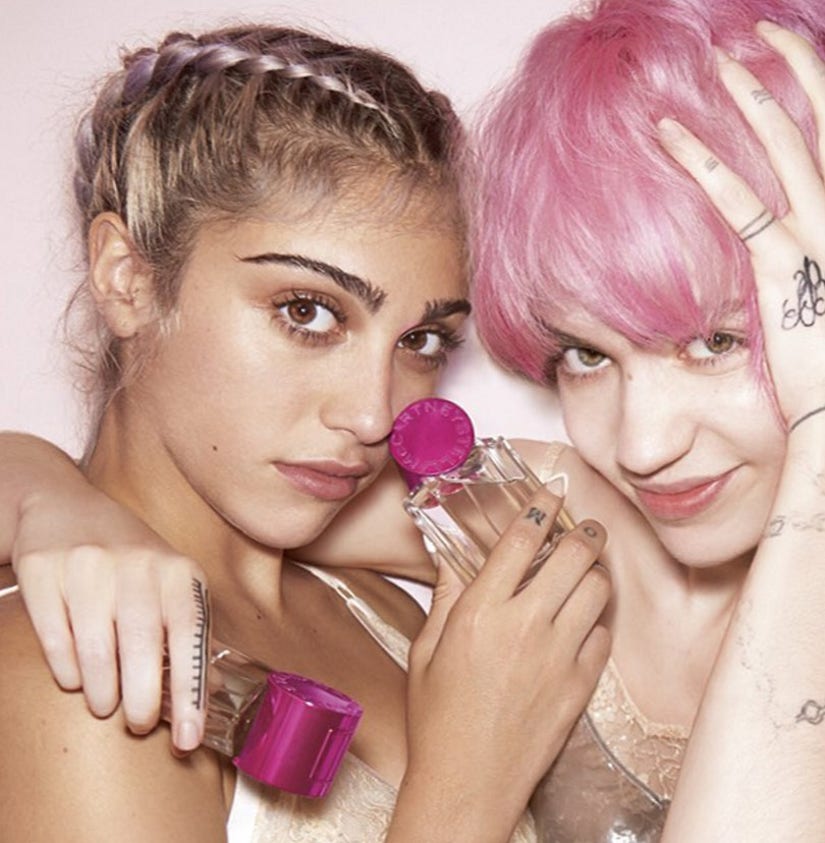 Instagram
The Pop campaign is all about being true to yourself and embracing creativity and individuality.
"I have a lot of people judging my every move," Lourdes told Vogue after landing the job. "It's important for me to not let it rule my life."
"I go through this struggle myself, [where] women's bodies have been made so public that everyone feels like they need to comment," she added. "I love when someone doesn't pretend to be someone they are not."