Olivia Munn says the secret to her "transformative" face is her ethnicity.
The "X-Men: Apocalypse" actress was recently the target of some plastic surgery rumors, after websites starting pointing out some noticeable differences in her appearance over the last year. At the time, she blamed the new look on her weight loss, a change in the way she shaped her eyebrows and a treatment to reduce dark sunspots.
Now, the 35-year-old is opening up about how being biracial plays a part in ever-changing appearance as well.
"Being multi-ethnic -- I'm half Chinese, half white -- brings up a whole set of complications that people don't even think about when it comes to being photographed," she tells FASHION magazine. "I have more of a white appearance on the outside, but my bone structure is very much Asian. I have high cheekbones and smaller eyes. When you put shimmer on the inside of my eyes, I immediately look cross-eyed. If you put too heavy of an eyelash on me, it looks like my eyes are halfway closed."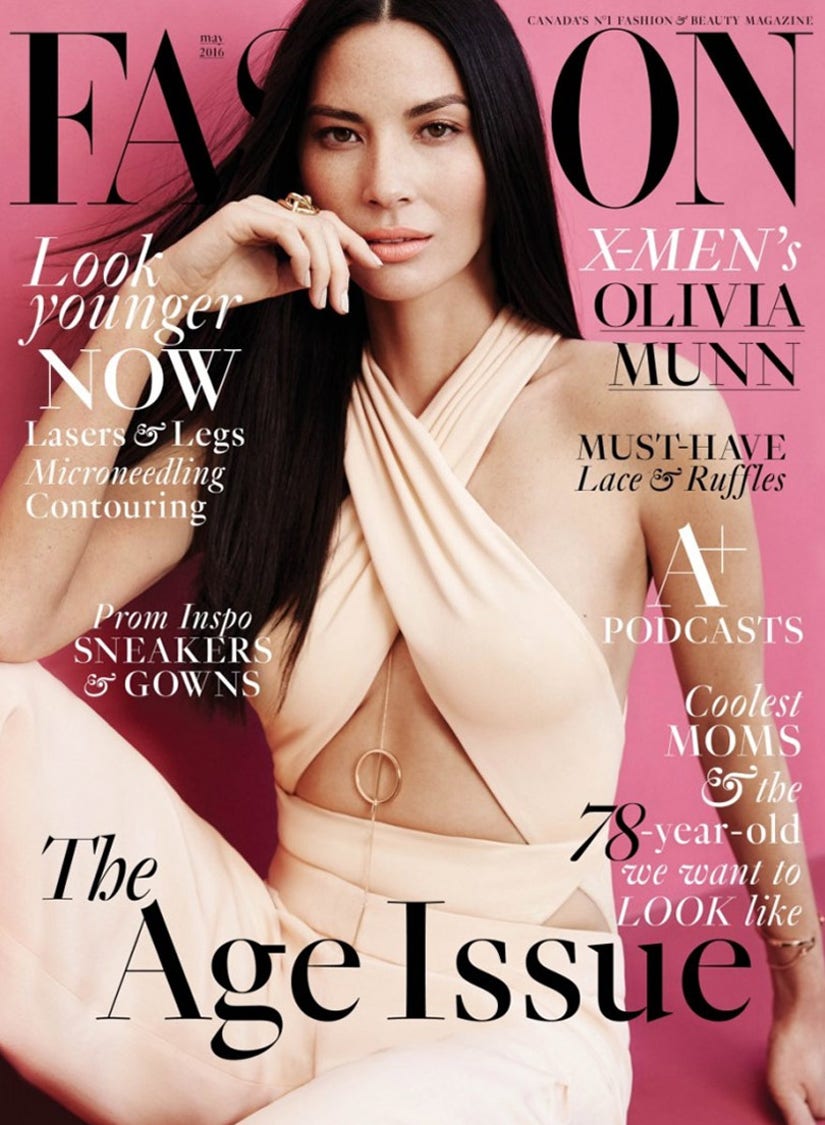 FASHION Magazine
"I posted the picture on Instagram because the glam team had worked very hard. People were like, 'What did she do to her face?' A week later, I looked completely different," she continues. "As an actor, you can be completely transformative and take on different roles. As an individual in the world, it's a totally different story. We live in a time where there's so many pictures that bring so much scrutiny. When your face changes because of makeup, it's hard to let people know that you're not actually doing surgery or fillers."
These days, she says women in Hollywood are damned if they do, damned if they don't when it comes to trying to look their best.
"That's where it's unfair: the judgment that is put on women for how we look," she tells the mag. "If you're looking bad, you have to cover up. If you're looking good, you've done something or made a deal with the devil."
While Olivia herself is an avid Instagram user, having 994k followers doesn't mean much in the grand scheme of things.
"Social media is a real way for women to show our individuality and creativity," she says. "But your number of followers says nothing about your talent -- this isn't a popularity contest. When it comes to true art, you want to find somebody whose actual work you love. That should be enough."