Sounds like even Scarlett Johansson has been with her fair share of bad apples.
The actress covers the May issue of Cosmopolitan magazine -- looking stunning in a skin-tight plunging blush dress -- where she opens up about some of her past relationships, equal pay and Planned Parenthood.
Though Johansson is now happily married to Romain Dauriac, and shares daughter Rose Dorothy with him, she hasn't always found herself in the healthiest of relationships.
"Long, long ago, I had someone in my life who was forever unavailable…but, like, so attractively unavailable," she recalls of one of her "rock bottom" relationships. "You have to get to your breaking point… rock bottom is the moment when you're like, 'I've lost myself. Why am I standing outside this bar at 1:30 in the morning texting while my friends are inside? Or taking a taxi to see him at some ungodly hour? This isn't me.' That is the moment you've gotta cut it off. Otherwise, it will keep coming back, suck your blood."
ScarJo was briefly married to Ryan Reynolds and dated Josh Hartnett. She's also been linked to stars like Sean Penn, Justin Timberlake, Jude Law and Jared Leto -- so she could be talking about any of these guys, right?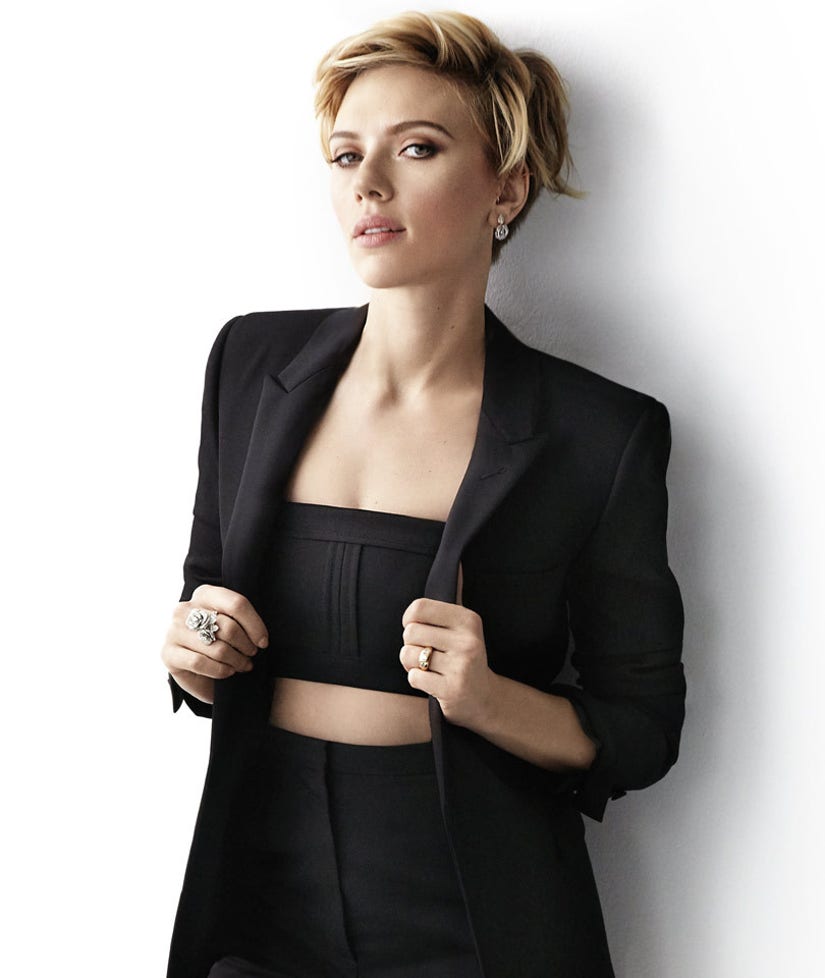 James White/Cosmopolitan
"The Avengers" star also weighs in on the pay gap debate, revealing that she doesn't feel the need to discuss money ... especially when it comes to her sizable income.
"There's something icky about me having that conversation unless it applies to a greater whole… I am very fortunate, I make a really good living, and I'm proud to be an actress who's making as much as many of my male peers at this stage," she says. "I think every woman has [been underpaid], but unless I'm addressing it as a larger problem, for me to talk about my own personal experience with it feels a little obnoxious. It's part of a larger conversation about feminism in general."
While on the topic of women's issues, the 31-year-old also shares her thoughts on the defunding debates surrounding Planned Parenthood.
"There are countries at war, there's terrorism, global warming, and we're like, 'We should definitely cut the budget for Planned Parenthood. Let's take away the availability of women's health initiatives!,'" she says. "It's nuts."
"We're talking about preventing cervical and breast cancers. Growing up, I used [PP's] services. All my girlfriends did—not just for birth control but for Pap smears and breast exams," she continues. "You read about the rise of back-alley abortions, women having to mutilate themselves and teenagers having to seek help in unsafe conditions, and for what?! We're moving backward when we're supposed to be moving forward."
What do you think about the Scarlett's candid comments? Sound off below and check out the gallery above to see more child stars then and now!