Gwyneth Paltrow wants to make one thing clear in her new interview with Self: she has sex.
The actress, 43, looks amazing inside the magazine, showing off her fit physique and toned tummy for the May issue. Inside the publication, she opens up about her personal life ... and why women shouldn't be ashamed of their sexuality.
"We have this idea that you can't be a mother and a businesswoman and like to have sex! How is an intelligent woman a sexual being? It's really hard to integrate those things," she muses. "Like, 'Gwyneth has sex? Really?' It doesn't seem to go together. But I think it's important, as mothers and as women contributing to society in whatever way we each are, that our true sexuality doesn't get lost or put aside."
The "Iron Man" star says she still enjoys a night out too!
"It's a fantastic age," she adds of being 43. "You can still find yourself at a party at 3 a.m., but you also know enough about who you are and how that informs the choices you make. It's like, I'm good! I'm not going to strive to be anyone else or please anybody else."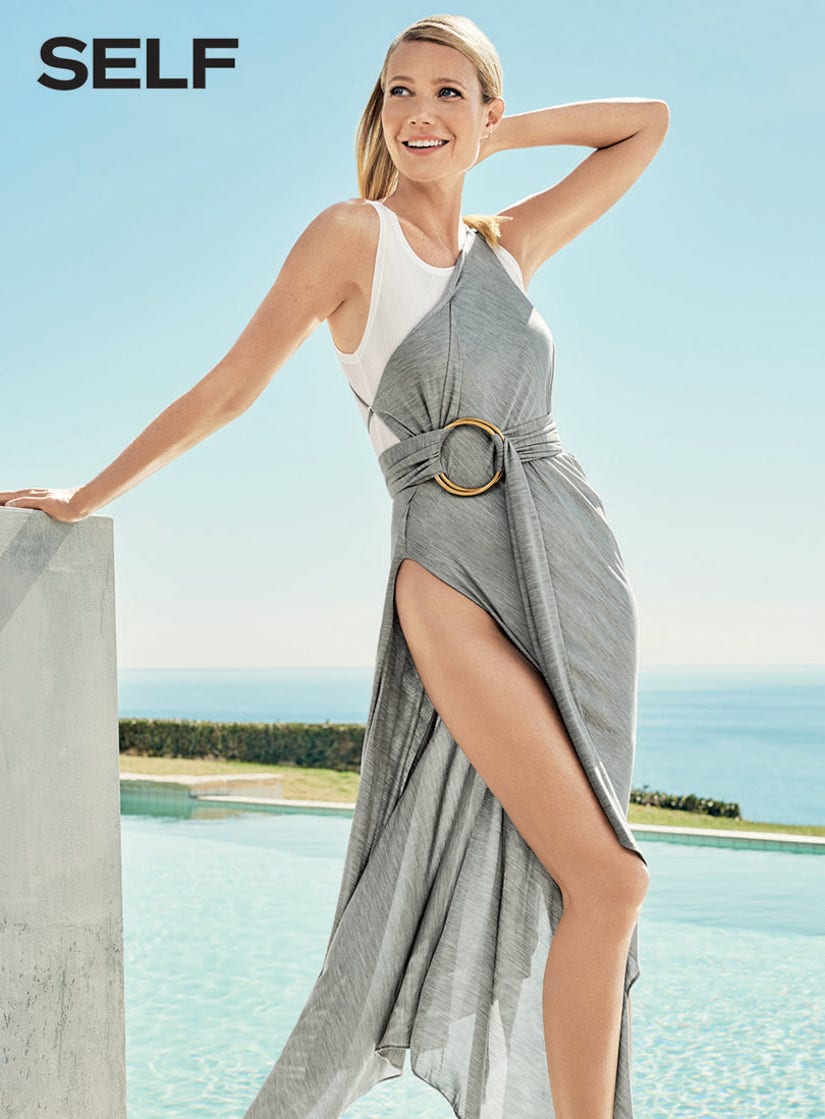 David Slijper
Following her split from hubby Chris Martin, Paltrow has most linked to "Glee" and "American Horror Story" co-creator Brad Falchuck. Gwyn remains close with her ex, with whom she shares two children, Apple and Moses. For Paltrow, moments with the kids are everything.
"If I make my kids something delicious and we sit down to eat it, and I put my phone away and I really listen, that is such money in the bank," she tells the mag.
See more when the May issue of Self hits newsstands April 19.