Naya Rivera's son is ready for his close-up!
The actress and little Josey are gracing the cover of the May issue of Fit Pregnancy and Baby -- and wow, he is adorable.
In the cover shot, the proud mama is showing off her fit post-baby bod in a black crop top and striped shorts and she holds onto her tiny tot, who is rocking a matching onesie.
Another photo shows the mother-son duo grinning at the camera during the family-friendly shoot.
We can't get over Josey's smile, can you?!
"I completely let myself go when I was pregnant," she admits, adding that she had cravings for meats and sweets before she welcomed her son in September. "Weight wasn't something I wanted to focus on, so I ate anything and everything and had a blast."
With a combination of nursing, healthy eating, and low-impact exercise, Rivera dropped the first 30 pounds with ease. But she knew the second half of her 60-pound weight gain was going to take a lot more effort.
"My closet was divided in half: On one side were maternity clothes and on the other side were clothes I thought I would never wear again," she says.
Since she knew she wanted to be back to work, Naya hired a trainer to kick her workouts into high gear. "I know I'm lucky. Not all moms can afford one," she confesses. "But I'm not really self-motivated. And I don't know what to do at the gym. I always feel lost. [Without a trainer] I'd probably just end up not working out, and then go to the steam room."
She began taking spin classes three days a week, and the trainer focused on her core during workouts. "I did a lot of weight training, which I had never done before," the actress says. "I was wearing maternity gear while working my butt off."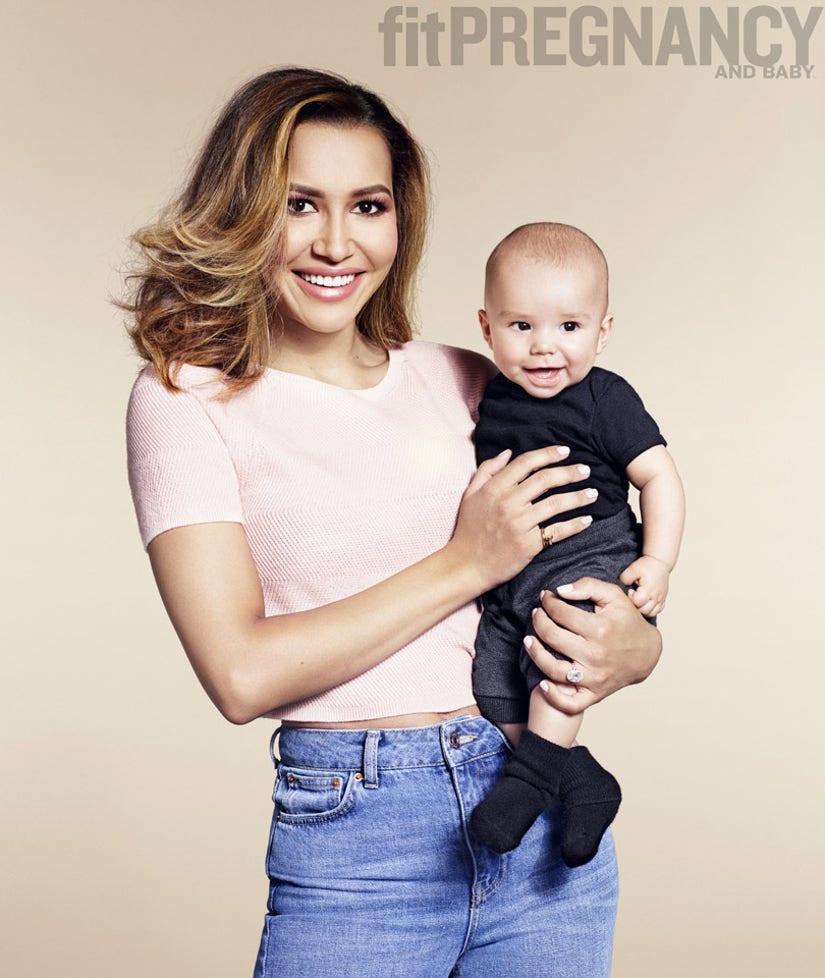 Justin Coit
While Naya has gotten her workouts back on track, she's still adjusting to life as a new mom. "You're always going to wonder if you're doing things wrong, but that's what it means to be a mom, to care so much about someone else that you just want to be as perfect as possible," she reveals.
One thing she was sure about from the start from Josey's unique name.
"Ryan already had it picked out before we were even married," she explains. "You know you have those conversations as a couple— like, 'If we had kids, here's what I'd want to name them?' Well, Ryan had said if he had a boy he'd really want to name him Josey. So we went with that."
For Josey's middle name, they settled on Hollis, which is a Dorsey family name. "Ryan is a very hands-on, loving, and nurturing dad," she says. "If Josey doesn't want to go to sleep, Ryan will bust out his guitar and play him some songs, and Josey will fall asleep immediately. It's the cutest thing to watch."
For more of today's hottest headlines, check out the video below: