Demi Lovato is confident with her body ... imperfections and all.
The "Stone Cold" singer put her killer curves on full display on Snapchat, where she was seen pinching her belly as she modeled a turquoise two-piece.
"My body isn't perfect, I'm not my fittest but this is me!! And I love it" she wrote over the poolside pic. She also posted a bikini selfie with the word "Curves" and an emoji comparing the curves of her body to a wave.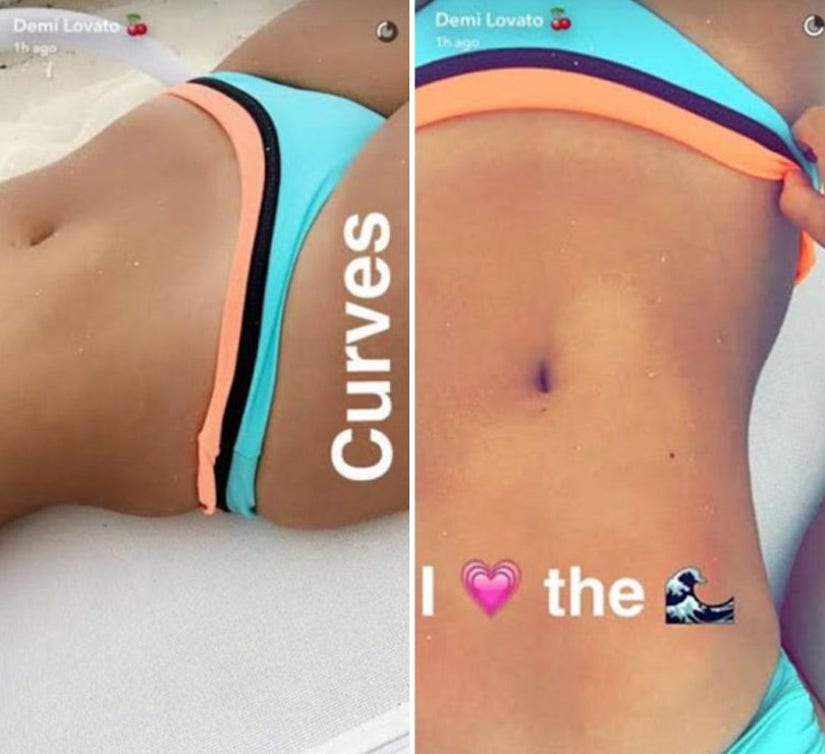 SnapChat
The former Disney star has been very vocal about the importance of having a positive body image. She even was brave enough to pose nude, without makeup, in an unretouched Vanity Fair photo spread last year.
"I would have never thought that I would have ever gotten to a place in my life where I would have felt comfortable doing that," she said at the time. "It's empowering and it shows other women that you can get to a place where you can overcome the obstacles of body-image issues. And you can feel comfortable and confident in yourself."
Lovato, who has been open about struggling with an eating disorder in the past, added, "I basically went from hating every single inch of my body to working on myself and trying to figure out ways to love myself, love the skin that I'm in. I learned after working very hard on my spirituality and my soul and my body, I learned that you can get to a place where you can love the skin you're in."
For more of today's hottest headlines, check out the video below: