Serena Williams dominates on the tennis court, but there's still an uphill battle that she's facing when it comes to getting paid as much as her male counterparts.
"I really hope that I can be helpful in that journey because I do believe that women deserve the same pay," the tennis veteran says in the July issue of Glamour. "We work just as hard as men do. I've been working, playing tennis, since I was three years old. And to be paid less just because of my sex—it doesn't seem fair."
"Will I have to explain to my daughter that her brother is gonna make more money doing the exact same job because he's a man? If they both played sports since they were three years old, they both worked just as hard, but because he's a boy, they're gonna give him more money? Like, how am I gonna explain that to her? In tennis we've had great pioneers that paved the way—including Venus, who fought so hard for Wimbledon to pay women the same prize money they pay men, and Billie Jean King, who is one of the main reasons Title IX exists," she declares.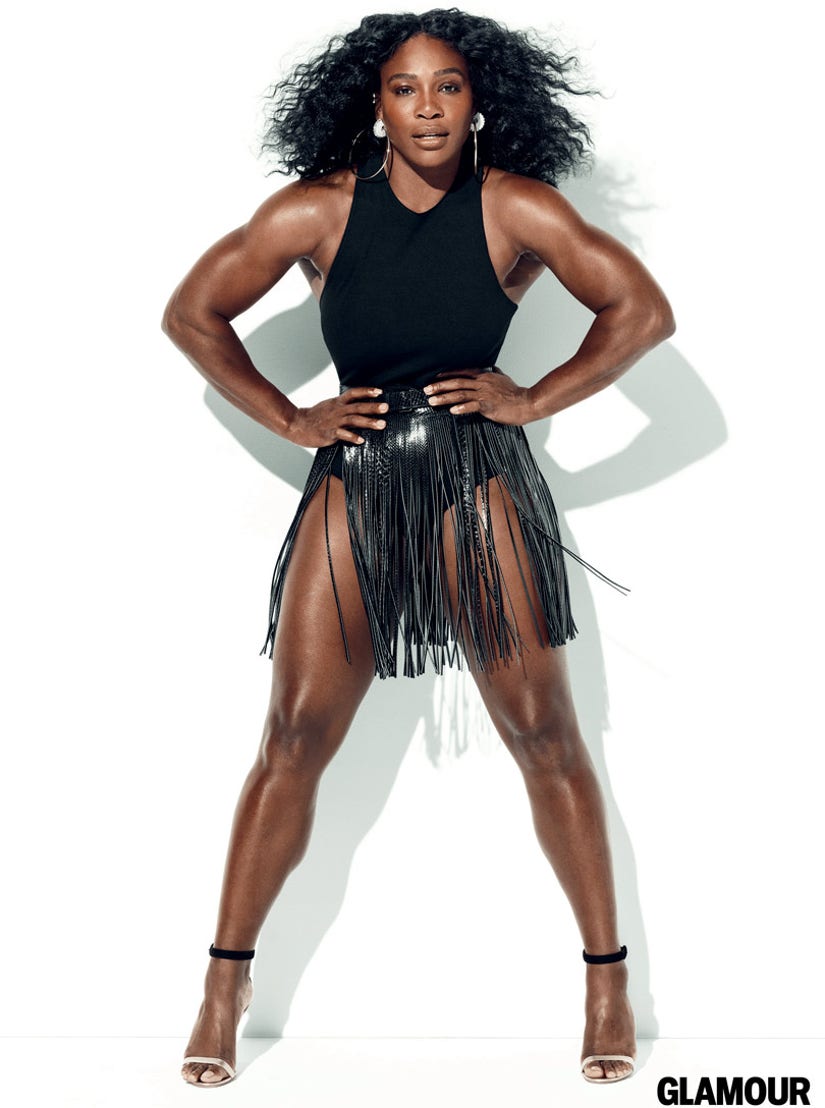 Norman Jean Roy
The 34-year-old athlete is now chasing her 22nd major win, and she's just getting started.
"Who says that your thirties is when you're supposed to be done? I would like to know who made that rule! I was talking to my mom one time, like, 'Gosh, I'm 30.' And she's like, 'In your thirties you're even stronger than in your twenties.' I didn't believe her, but I have played better in my thirties," Williams says. "And I played pretty well in my twenties, don't get me wrong! But my consistency is better, my momentum is better, my wins are quicker."
Not only is Serena a force on the court, but she's also using her fame to help others.
"I never thought about leaving a tennis legacy. I always thought about leaving a legacy of fulfillment, living out your dreams, and giving back," she tells the mag. "I'm proud to have opened [two] schools in Africa and one in Jamaica [through the Serena Williams Fund and its partners]. I was given a lot. I was given two parents. That's already starting above a lot of kids. And then I was given the opportunity to play tennis and parents who supported that. I feel I can give back."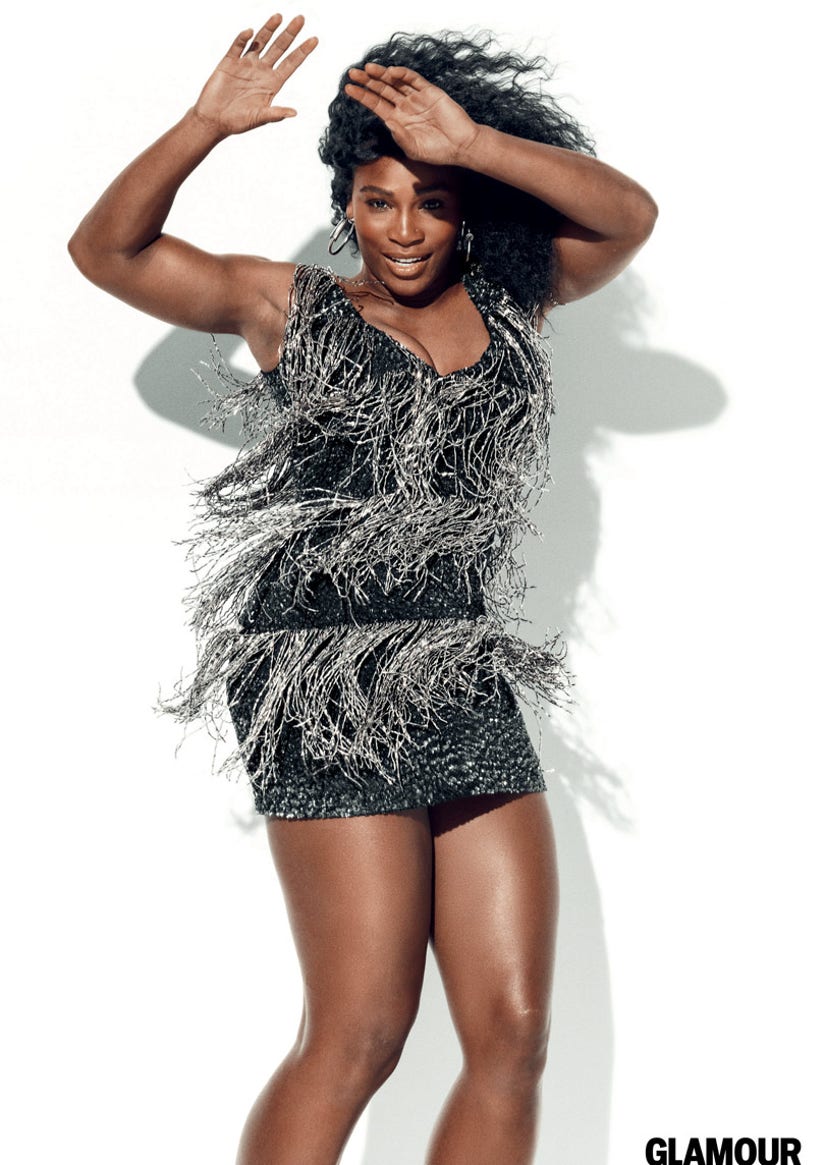 Norman Jean Roy
There's one more goal that Williams has set her sights on ... starting a family!
"Yeah. I definitely want to have kids one day. That's something I've always wanted since as long as I could remember," she says. "And the older I get, the more I'm like, 'I'm too young!' I was just joking with Venus about this yesterday and saying, 'I'm far too young!' Hopefully I'll be able to mature one of these days, get serious, and at least have them pretty fast."
Check out Serena's full interview with Glamour here -- doesn't she look H-O-T?