Good genes run in the Jagger family!
Lizzy Jagger, the daughter of Mick Jagger and Jerry Hall, has just been named Redken's latest muse -- and she looks gorgeous in the first ad campaign for the hair brand.
In the pics, the 32-year-old beauty shows off her fiery red hair in a plunging black dress, adding even more sex appeal with a killer red lip.
From those sultry eyes to her high cheekbones, Lizzy looks strikingly similar to her model mama.
"I've always been really inspired for makeup, hair, and style by my mom," she tells W Magazine. "I got to see the evolution of her look when I was growing up and visiting her on modeling jobs."
The red-haired bombshell walked in her first fashion show when she was just 5-years-old (for Chanel!) -- and that was thanks to Hall. "I got fixed up like the grown-ups, it was really fun. I did a little ballet at the beginning of the show," she reveals.
Jagger also has been given lots of great advice from both parents. "I was really lucky because in addition to giving great advice, she was also a great teacher," she says of her mom. "Her number one thing for modeling is to always work with the light. I think we forget that a lot with digital photography."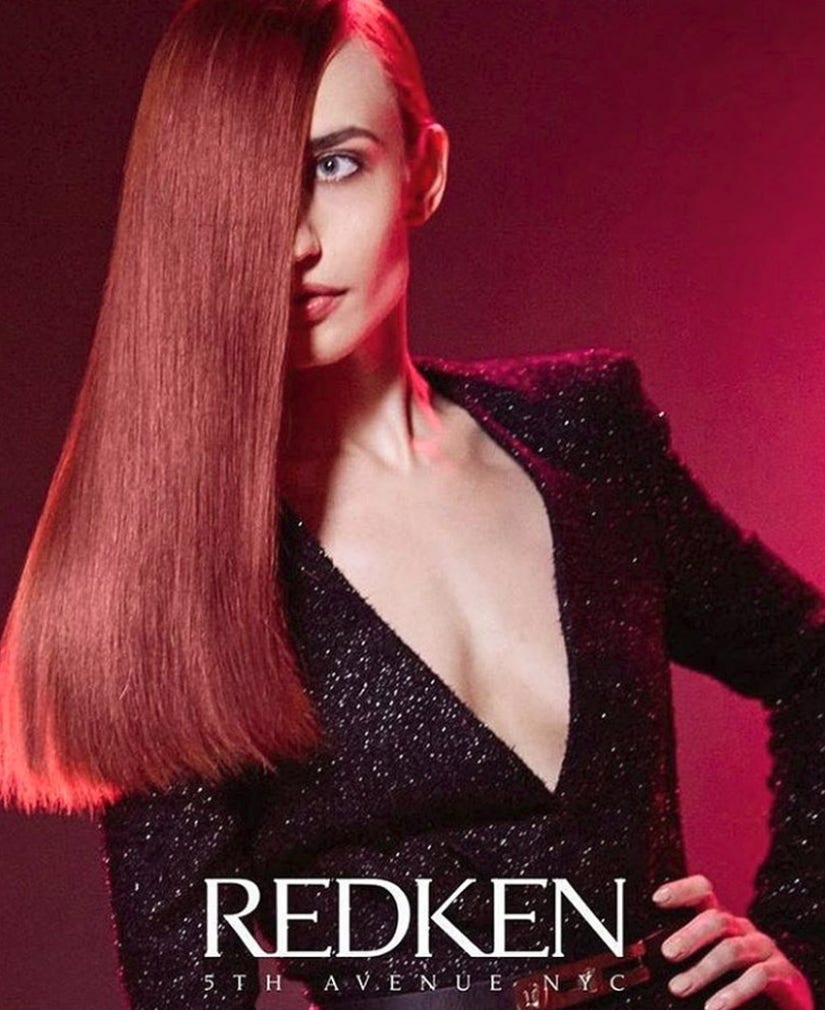 Redken/Instagram
As for her rocker dad, Lizzy says he even gave her some makeup tips!
"For a guy, he takes pretty good care of his skin. He's just got really good genes. He doesn't do much with his hair. He's lucky because it's not falling out or going grey. He's got miracle hair," she explains. "Even though I take really good care of my hair, I'm really lucky that both of my parents have great hair, which I've inherited. I do get a lot of inspiration from his makeup looks from the seventies, which he doesn't really go for anymore. He's a bit more reserved with his makeup looks on stage these days."
We have a feeling we're going to be seeing a lot of Lizzy in the future -- click through the gallery above to see more stars' model kids!