Jose Canseco got the surprise of his life last month when photos of his daughter, Josie Canseco, in Playboy landed online.
The 19-year-old model was named Miss June 2016, going bottomless in one incredibly sexy 14-page spread ... and now we know his immediate reaction when he found out.
"My dad claims that he had no idea, which I think is false," Josie tells toofab's Brian Particelli while promoting her boyfriend's new Esquire Network docu-series "This Is Mike Stud." "I specifically remember bringing it up, but then again my dad lives in Vegas, we talk here and there but we're also not incredibly close."
"He was a little taken aback. I remember it came out and he texted me and he was like, 'Josie, it's dad. Did you do Playboy? I saw pics, call me!" she explains. "It was so funny and I totally thought he knew and for a second I felt bad. I think any father, all of a sudden seeing their daughter in Playboy and having no idea would kind of be taken aback."
She didn't feel that bad about it though, because in her eyes, she hadn't done anything wrong.
"I called him and talked to him about it, I think he saw the pictures and I was like, 'Dad, I wouldn't have done it if it was nude. It's not nude. It's really not that bad.' Obviously, it has sex appeal and it's the most scandalous thing I've done to date in my career, but at the same time, he also supports me and respects me."
She adds that both her parents, Jose and his ex-wife Jessica, trust her to make smart decisions.
"There was no argument, no huge conversation, no problems," she adds. "It happened, we talked about it and it was great."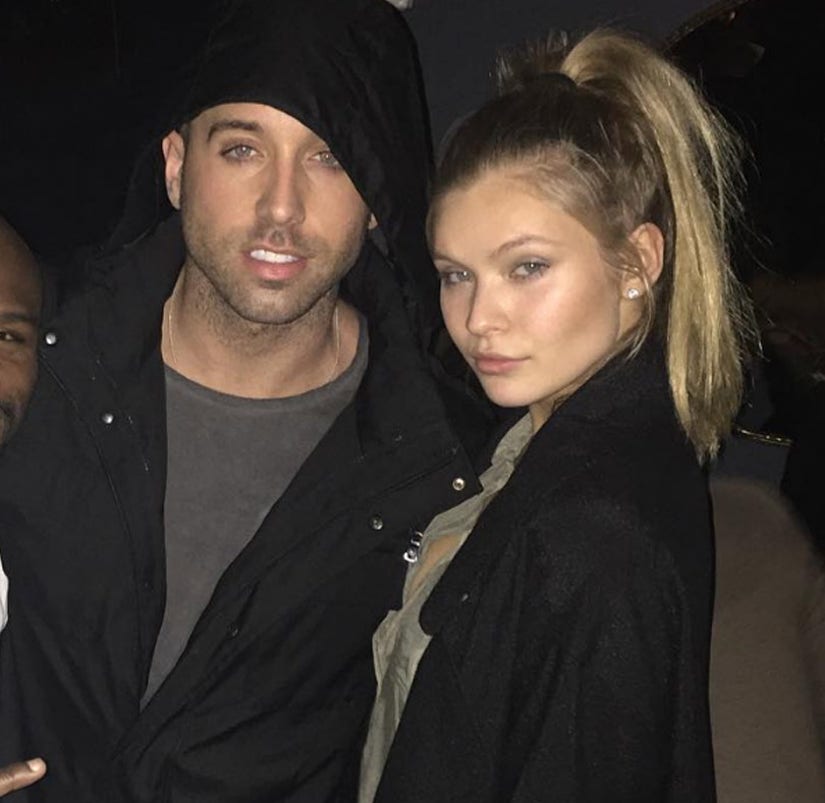 Instagram
We also spoke to Josie's boyfriend, rapper Mike Stud, about his initial reaction to her doing the racy shoot.
"There was a minute of selfishness inside my head, but it's so awesome. It's an awesome accolade," he tells us. "If it was fully nude, I think I would have felt differently, but I don't think I would have said 'No.' And I still think Josie would have done what she wanted to do. Josie is very independent and makes her own decisions."
When he learned it wasn't going to be a fully nude pictorial, he says he cooled down.
"I'm no angel by any means and my imagery online is far from that," he adds. "I try to give her my input and I think she appreciates it, but she makes her own decisions. That was a no-brainer. I thought it was awesome. I was re-tweeting it, I think it's an awesome look and I think that was just the beginning of her doing cool, awesome, mainstream, big look stuff."
We'll see the two deal with a long-distance relationship as Stud tours when his new series, "This Is Mike Stud," premieres Tuesday, June 21 at 10 PM ET/PT on Esquire Network.