Anderson Cooper has the perfect place to relax on his downtime: a sprawling Brazilian abode that's got us feeling extremely envious.
The CNN anchor opens up the doors to his gorgeous estate in Trancoso, Brazil in the August issue of Archicteurael Digest, where he's seen in a rare photo with longtime partner Benjamin Maisani and two of their neighbors' dogs.
The stunning home is made up of four different buildings, including one for guest bungalows, another for the kitchen, living and dining rooms and a two-story tree house with a master suite and bar. The estate, known as Casa Anderson, also has a swimming pool and everything from mango to acai trees.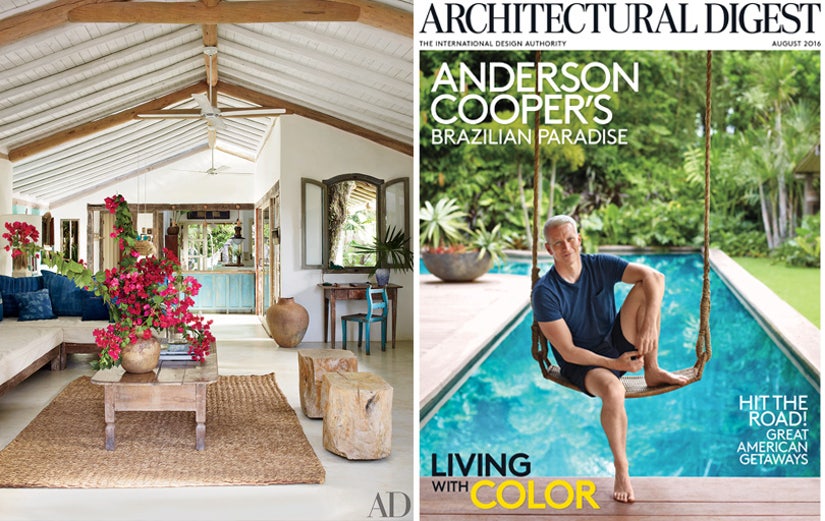 Simon Upton for Architectural Digest
Cooper first fell in love with the area after he, Maisani and BFF Andy Cohen took a vacation there together.
"Within a day I was fantasizing about buying a house there," he tells the mag. "Ben thought I'd lost my mind, and Andy, who is encouraging about almost everything, thought I was nuts, too."
"I put my bags down in the bungalow where we were staying, I walked out onto the porch overlooking the Quadrado, the town square, and I just watched for a couple of hours. In the late afternoon, the kids started playing soccer, the horsemen began to return from the fields, and the lights came on in the little fishermen's cottages. It's hard to explain the attraction, but I just sat there, spellbound," he recalls.
Though he concedes that most people want a vacation home by the beach, he wanted to live like the locals.
"I've worked in 70 countries and traveled to even more, and I've never seen anything like Trancoso," he explains. "It's a real place, not a Potemkin village for tourists."
"I didn't want the place to look fancier than the other buildings in town," he says of the simple (but stunning) aesthetic. "I'm not a big beachgoer, as you can probably tell from my pale skin, so I really enjoy moving from spot to spot on my property."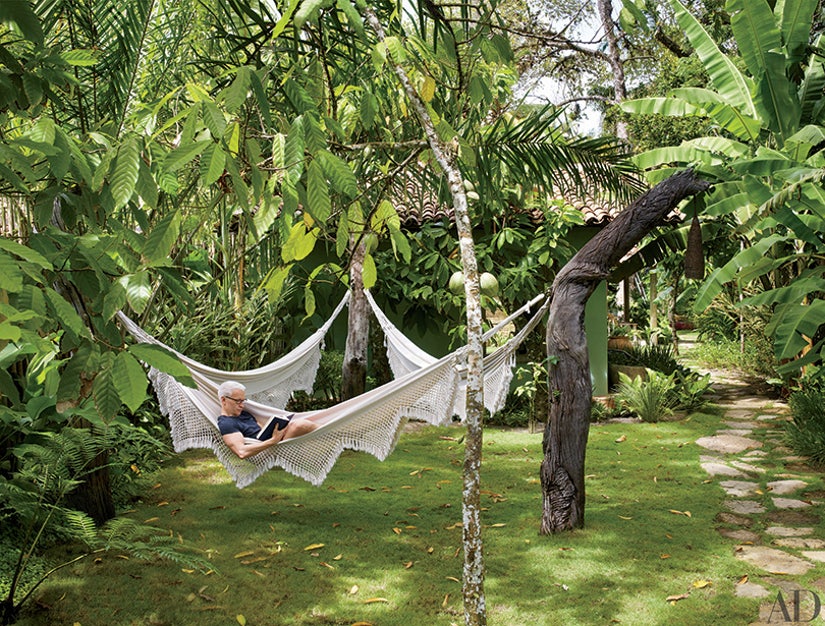 Simon Upton for Architectural Digest