Gwen Stefani is still picking up the pieces after her sudden split from husband Gavin Rossdale.
The No Doubt frontwoman admits that the end of her 14-year marriage was a low point in her life. "My dreams were shattered," she says in the August issue of Harper's Bazaar. "All I wanted my whole life was to have babies, be married, like what my parents have."
The biggest blow came when she had to split her time with her three kids -- Kingston, 10, Zuma, 8, and Apollo, 2. "It was so insane because not only did my family break up, but then my kids are taken away like half the time, so that was really like, 'What?! What did I do?'"
"Then I remember thinking, 'There's gotta be a reason for this.' Of course you go through the 'Why me?' and feel sorry for yourself," she continues. "But then I was like, 'No, this happened to me already and I made something good out of it,' and that was Tragic Kingdom."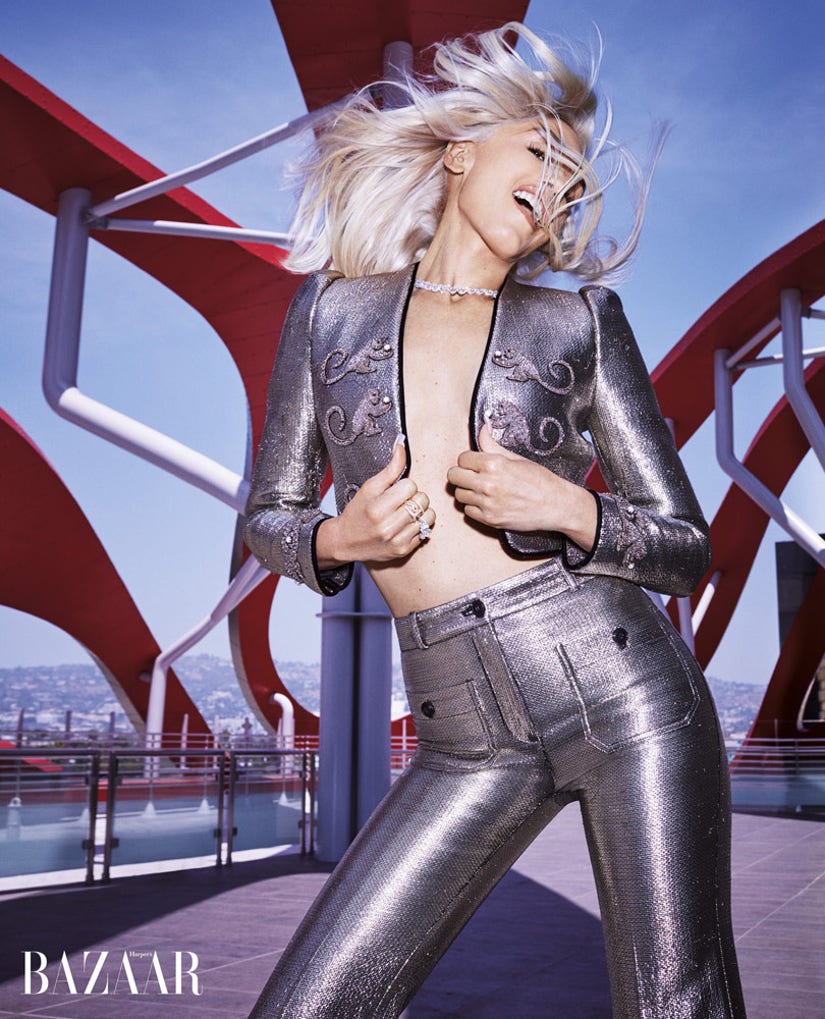 Alexi Lubomirski for Harper's Bazaar
Of course, "Tragic Kingdom" was No Doubt's first big album, and it was all about Gwen's breakup from bandmate, Tony Kanal. The singer used that as inspiration for her recent album, "This Is What the Truth Feels Like," which touches on her relationships with Rossdale and Blake Shelton.
"It was like being handed this gift of a friend who was going through the exact same thing at the exact same time," she says of her romance with Shelton, who also went through a public split from Miranda Lambert. "And then everything flipped. It went from horrible to, like, hopeful and like, 'Wow, God, you just don't know what's gonna happen next.'"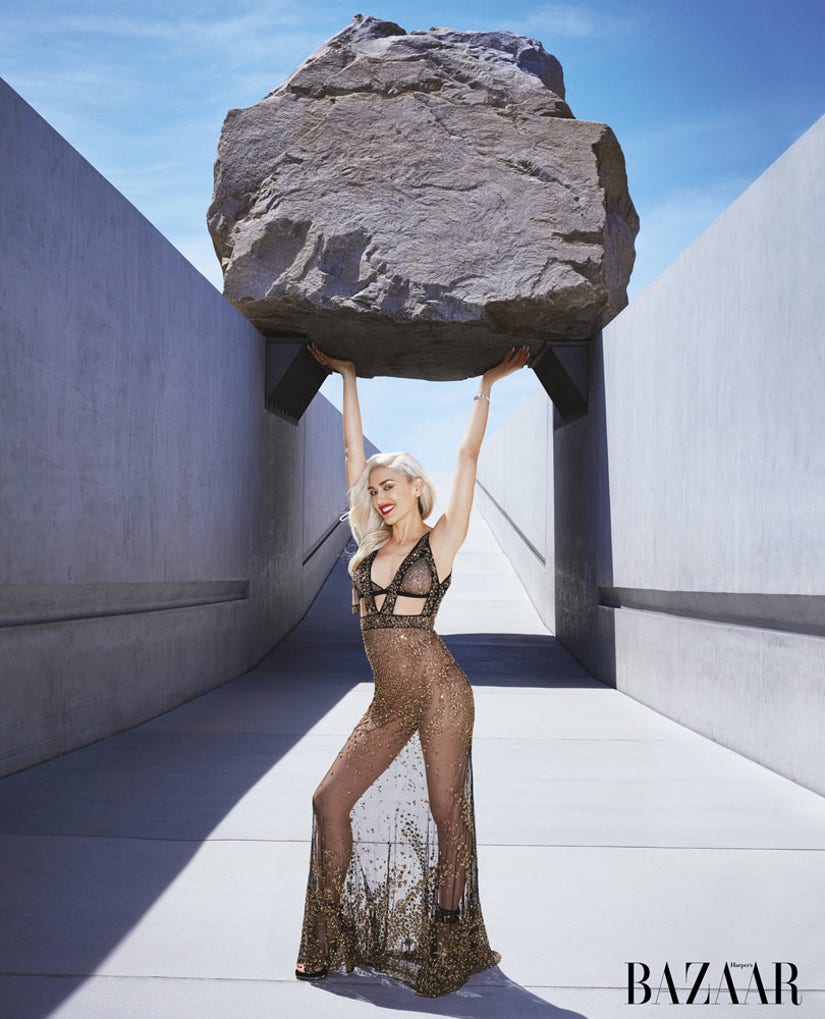 Alexi Lubomirski for Harper's Bazaar
While Stefani seems to wear her heart on her sleeve on her new album, she's still keeping what really happened out of her lyrics.
"As a famous person, you start to think, 'I can't say all that because I'll embarrass them or hurt them in some way.' And especially now because they can see everything and hear everything," she explains. "But I've done nothing I'm shamed of...Well, we all have a few things we're ashamed of."
See more of Gwen's interview with Harper's Bazaar when the new issue hits newsstands on July 19.