Does Boomer Phelps have the Olympics in his future?!
Michael Phelps shared a picture of his adorable baby boy taking his first dip in the pool.
"The little man loved the water today!! @boomerrphelps and I got some extra laps in today!! #mpswim," the proud papa captioned the cute candid on Instagram.
The 9-month-old tot posted his own photo alongside his dad and mom Nicole Johnson after his swimming session, writing, "I loved going in the pool today with @nicole.m.johnson (mommy) and @m_phelps00 (daddy) today! Can't wait til I get to learn to swim from daddy and @coach_bowman !"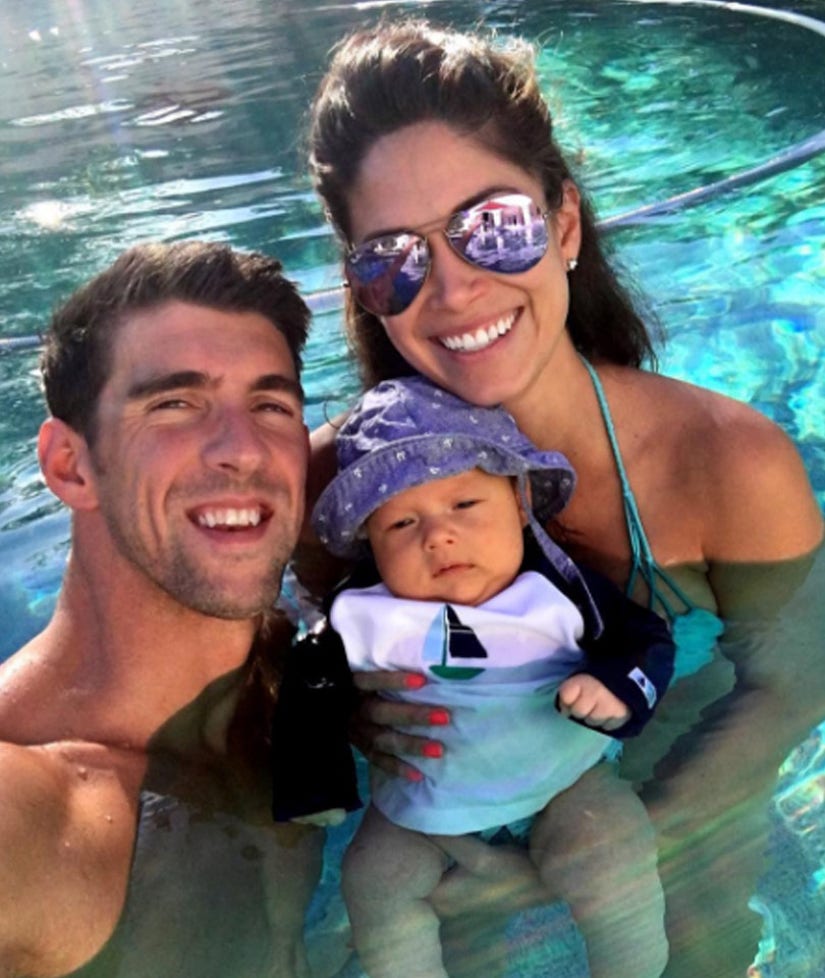 Instagram
Though he'd never been in the pool before, little Boomer has sat poolside to watch his dad. The tiny tot joined his mother and grandmother in the stands to watch Phelps clinch his spot on the United States swimming team. The gold metal winner, who will be swimming in his fifth Olympic Games, will head to Rio to compete in three individual events.
Phelps has said after this year, he will be retiring from the sport.
"For me to be able have the Olympics, a wedding and having my firstborn be able to watch or be able to be there while I swim in my last Olympics is something that is absolutely special," the athlete told "Today's" Matt Lauer.
We can't wait to see him compete ... with Boomer in tow!