Nothing like seeing your mom in concert!
Evan Ross and his wife Ashlee Simpson attended Evan's mom, Diana Ross, perform at the Hollywood Bowl over the weekend. The "Wicked City" star shared a ton of cute photos via Instagram from their adorable evening out.
In one shot, Evan plants a kiss on Simpson's cheek as Ashlee smiles for the camera. "ME and MY beautiful wife had the best time. Celebrating MOM!! #hollywood bowl..LOVE.," he posted with the sweet snapshot.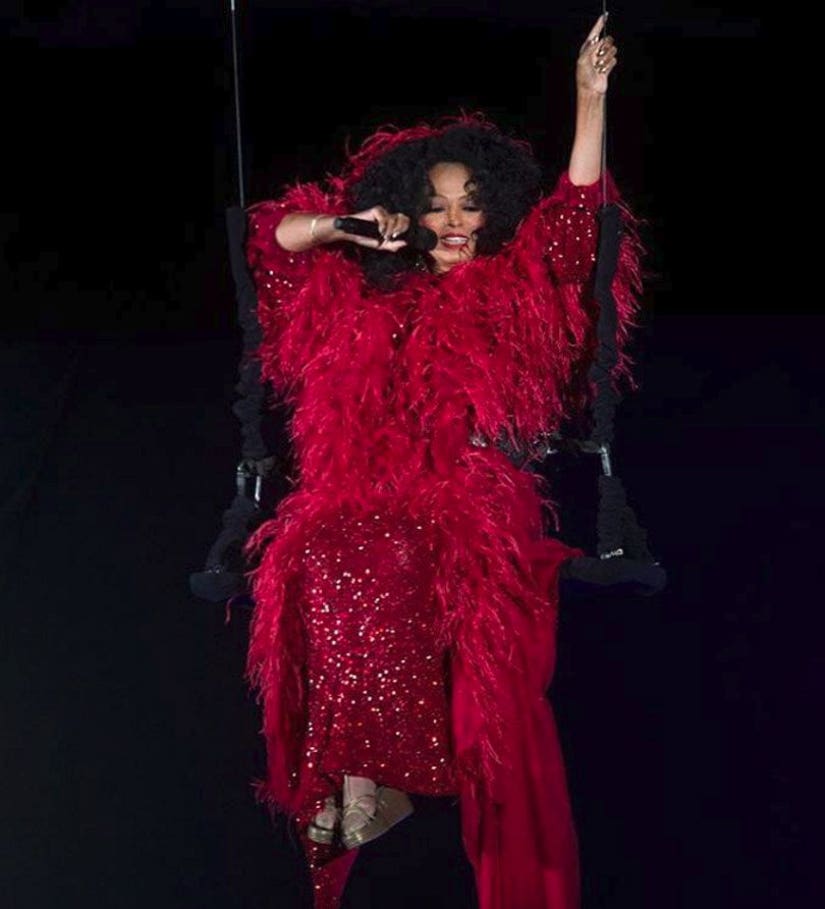 Instagram
In another pic, Evan gushes about the music icon as she makes her grand entrance to the stage. "#MOM came flying in tonight at the hollywood bowl!!! What!!!! Incredible!!!! THE ONE AND ONLY!!!! lOvE!!!!! YOU MOM," he posted with the shot of Ross performing.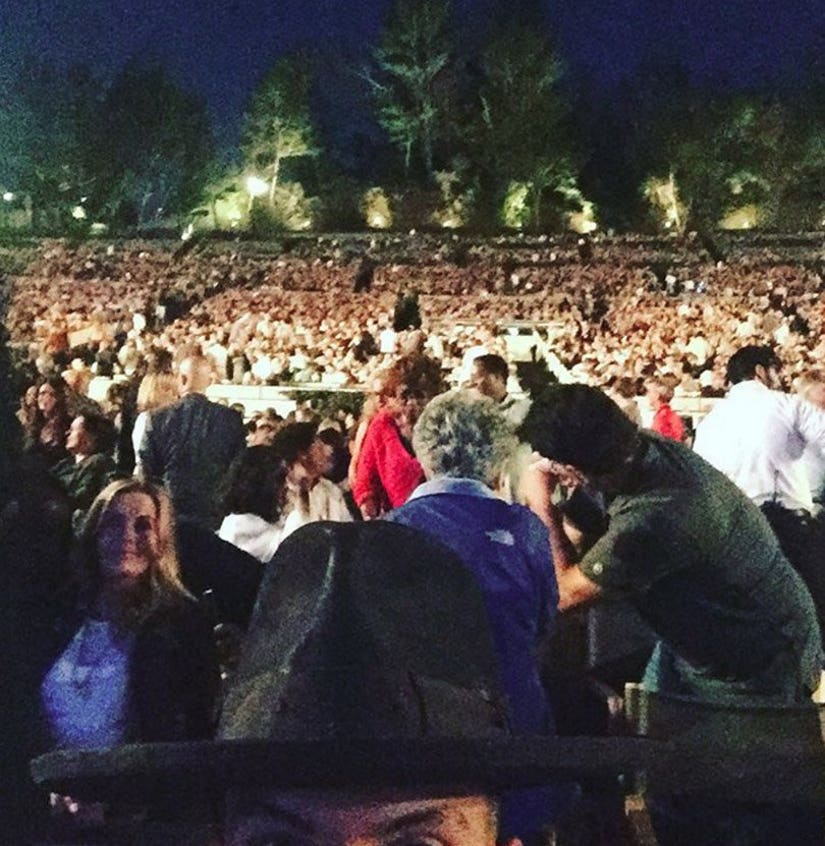 Instagram
Clearly, Evan was pretty blown away by the night. He even shared another photo of the packed crowd at the iconic Hollywood venue.
"MOMS SHOW. #hollywoodbowl. #PACKED. My mother is beyond!! So proud to be her son!! NO ONE does it like her!! STUNNING!! Best night. So much love!!!" he captioned the photo.
Overall, it looked like the cute couple had an amazing time watching the "Endless Love" singer in concert! What do you think about Evan's sweet photos? Sound off below and check out the gallery above to see more stunning celebrity offspring!