Mandy Moore and Wilmer Valderrama are living proof that exes don't have to be enemies!
The pair dated from 2000-2002, and there's clearly no bad blood between these former flames. They even snapped a series of Instagram pics from their reunion on Wednesday.
"Sometimes you get to work on the same lot as your friends and you can run over, catch up and watch them continue to be a bad-ass (in real life and on TV). Love this guy. Friends for over 16 years," the actress captioned a cute candid with her ex. "Congrats on @ncis.cbs, @wilmervalderrama! Can't wait to watch you this Fall!!"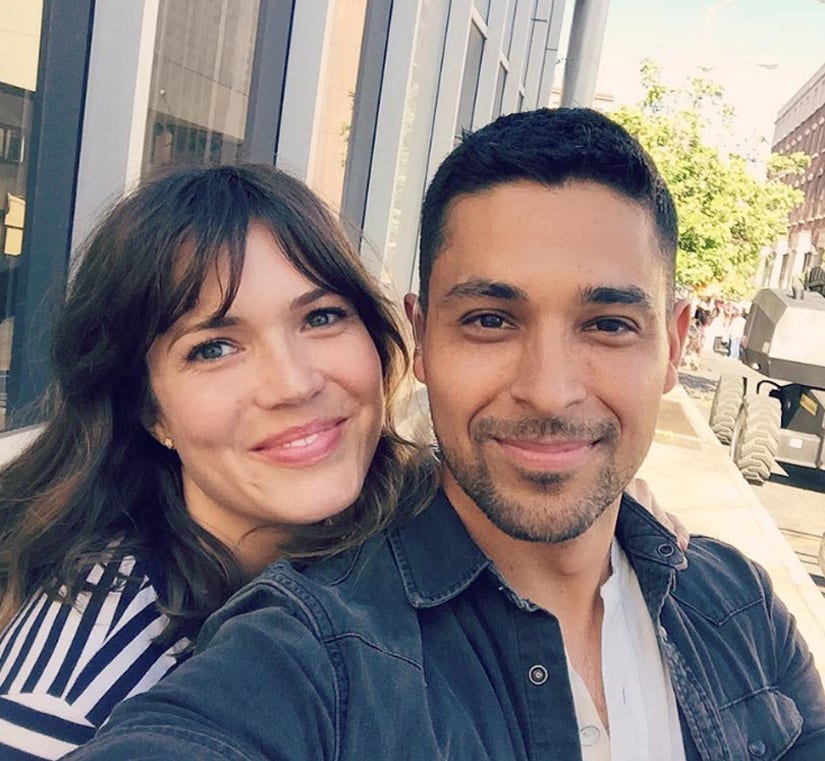 Instagram
The "That '70's Show" star also posted a picture with Moore, writing, "A Paramount Studios moment.. When one of the most special people just so happens to be shooting her show @nbcthisisus at the same lot you're shooting @ncis_cbs.. Love you Mandela!"
"Ps. Word in the street is she ROCKS the screen on her show!... Can't wait for the world to see the talent you are," he added. "Like you said, 16 years and another 16 to go.. And then another 16 after that.. Plus maybe 16 more to add to those last 16.. Ummm let's throw another 16?... After all those?"
You've gotta love a little shameless promotion, right?!
Moore stars in the new NBC series "This Is Us," premiering Sept. 20, while Valderrama will be joining the cast of "NCIS."
These two are both single right now, so maybe they will rekindle a romance?
Wilmer recently split from Demi Lovato after six years, while Mandy officially divorced husband Ryan Adams in June.