Kristen Bell and Dax Shepard got married in 2013, but the notoriously-private actress hasn't shared any photos from the nuptials ... until now.
The "Bad Moms" star gave fans a glimpse into her wedding day during a new interview with CBS Sunday Morning.
"We got married in a tiny room in the Beverly Hills courthouse," she explained as a few cute photos popped up. "And it was still one of the best days of my life."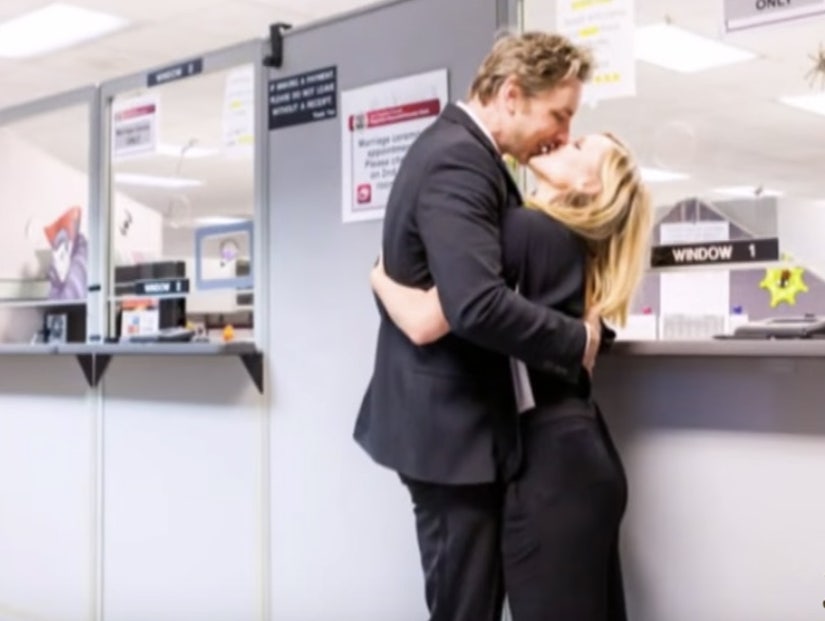 YouTube
In one never-before-seen pic, Dax and Kristen were sporting huge smiles as they got ready to sign their marriage certificate. Another snap showed the two sealing their union with a kiss.
And more than three years after their wedding, Bell still couldn't help but gush about her husband.
"He's a wonderful father," she said before getting emotional. "He knows the value of things. He was an addict for many, many years and he pulled himself out of it, and he's been sober for 11, 12 years now. And he knows how many times he's messed up and how many times he's been really closing to losing everything."
The pair now has two children together, and they couldn't be happier.
"Just to be happy wherever I am," Bell said. "I think I'm really happy with the size fish I am."