Waiting for your permission to load the Instagram Media.
7/26 UPDATE: Lindsay Lohan just took to her Instagram page to release another statement, along with a photo of her on a boat, where she says she hopes "things can be fixed."
Dear friends. I'm good and well. #ATM I am taking time for myself with good friends. I am sorry that I've exposed certain private matters recently. I was acting out of fear and sadness... We all make mistakes. Sadly mine have always been so public. I have done a lot of soul searching in the past years, and I should have been more clear minded rather than distract from the good heart that I have. Social media comes with the territory of the business and the world we now live in. My intentions were not meant to send mixed messages. Maybe things can be fixed... Maybe not.. I hope they can. But I am 30 years old and I do deserve a #GENTLEgiant Life is about love and light. Not anger Thank you to those who stand by my side.
She also deleted her Instagram update from Monday, which you can read below.
Lindsay Lohan is backtracking.
The "Mean Girls" star went on a series of (now-deleted) social media rants on Saturday, after a heated fight with her fiance Egor Tarabasov erupted at their apartment in London, England. In a series of posts on her Twitter, Instagram and Snapchat, the actress accused the Russian heir of cheating on her ... and alluded that she's pregnant.
First she shared a Snapchat with fans on Saturday, where she hinted that there was trouble in paradise.
"My fiance's being really angry at me, but I'm drinking water to get him to come home. Honey, come home, please," she said in the clip.
Saturday night, Lindsay shared a photo of her and Egor with his face scratched out. "I guess I was the same at 23… S—ty time-it changes at 26/27 @e2505t thanks for not coming home tonight. Fame changes people," she wrote.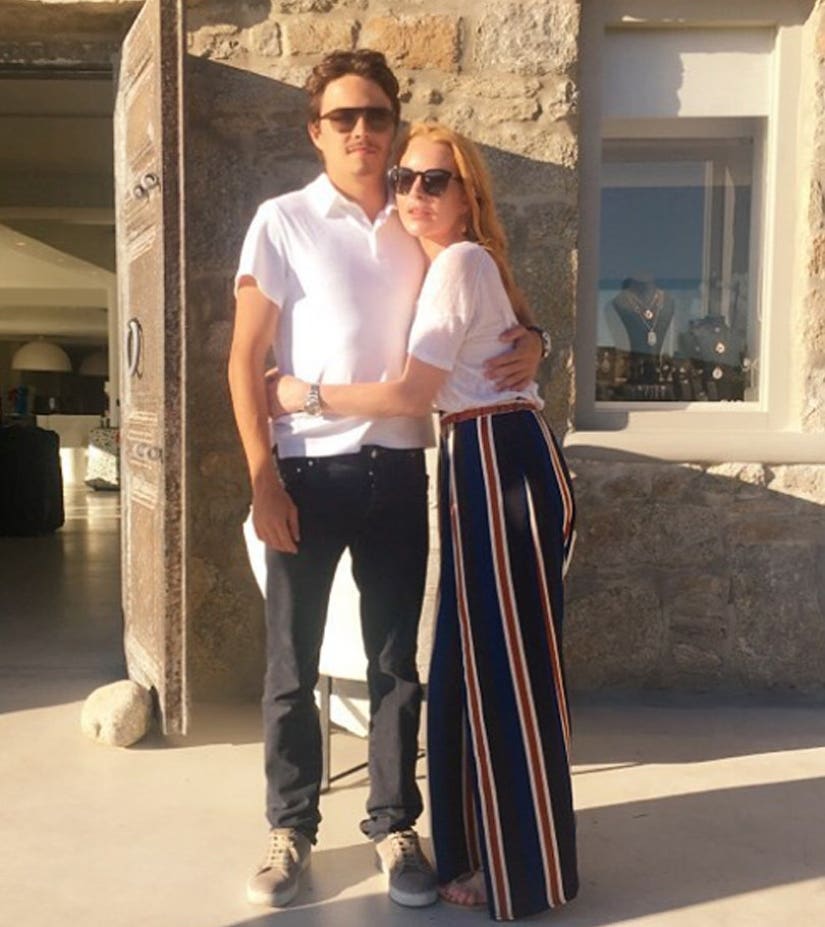 Instagram
According to TMZ, London police had to knock down their door Saturday morning to make sure everything was OK. The cops eventually determined both were safe and no arrests were made.
The 30-year-old actress took to Instagram on Monday to ask for privacy after her own social media postings made headlines around the web.
"I would appreciate if these speculations regarding my personal life would respectfully come to a halt," she wrote with a photo of a cloud in the shape of a heart. "Unfortunately, a private matter has become more public than I can control and I would be extremely grateful if my fiancé and myself could discuss our personal matters on our own."
"There are more important things going on in the world than our relationship," she added. "Please leave us be to solve our personal matters."
What do you think about Lohan's bizarre social media rants? Sound off below and check out the gallery above to see more child stars then and now!