Even Hailee Steinfeld has had to deal with her fair share of bullies.
"The Edge of Seventeen" star covers the September issue of Seventeen magazine, where she opens up about her bullied past, comparing herself to other women and being a part of Taylor Swift's squad.
Though she's come a long ways since her days as a high school teenager, Hailee still remembers some of the more painful moments with some of her peers.
"There was a period of time where every morning at 7:02, I'd get a prank phone call at my house. That's how I'd start every day, with a threat saying, 'Come to school now. We're going to kick your butt.' So I went to school early and went in the back way. And there would be times when I'd come back to my desk and have hand sanitizer all over my books and in my water bottle. People would come by and slam my locker shut when I was still putting my books in it. It was just the most absurd things that you are supposed to see only in the movies, you know?," she explains.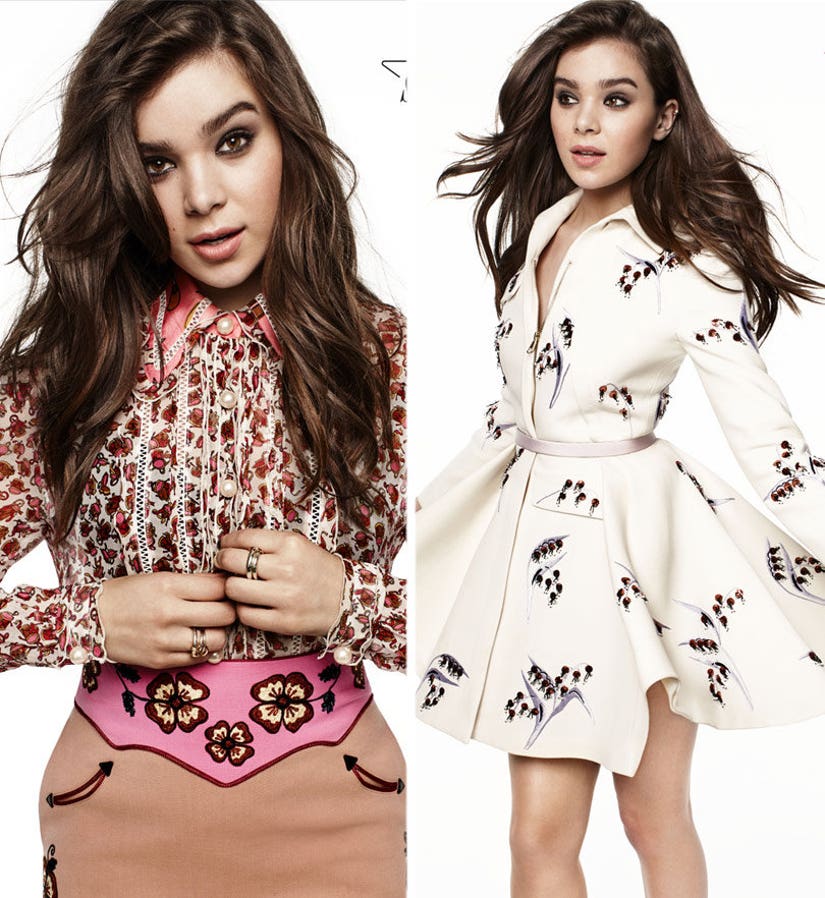 Jason Kim/Seventeen
While the 19-year-old is gorgeous in her own right, even she still feels a little insecure from time to time.
"I have definitely had moments where I'm scrolling through Instagram and see these drop-dead gorgeous models, who we tend to forget are genetically a certain way, and think, 'Why can't I or don't I look like that? It's so easy to forget that we are all so beautiful because we're unique,'" she explains.
The "Pitch Perfect 2" star likewise reveals the biggest misconception of being in Swift's squad.
"I think people think we spend a lot more time together than we actually do!" she says. "She's amazing, though."
It sure seems like the sky is the limit for the brunette beauty! "I have so many short-term and long-term goals with both movies and music," she confesses. "I'd really love to have an experience like 'True Grit' again. And with the music, I want to make the best first album I can possibly make. And I want to get to a level where I can headline my own arena tour. I know that I can make it happen. It's just the beginning. I see the future being really big."
What do you think about Hailee's candid comments? Sound off below and check out the gallery above to see more child stars then and now!
Make sure to check out the rest of Hailee's interview when the new issue of Seventeen magazine hits newsstands August 9th!