Sounds like Gina Rodriguez has a good head on her shoulders.
The "Jane The Virgin" star covers the September issue of Health magazine, where she opens up about her public persona, reveals the best advice she's ever been given and discusses the criticism she received after cutting her hair.
Though she's relatively new to the spotlight, the 33-year-old Golden Globe winner is adamant about using her public platform to help other people.
"When you're blessed to live out your dreams, there is a responsibility to share your path and also excite and enlighten others," she tells the mag. "We do not live in this world alone. It disheartens me when I see artists take that for granted because I'm like, 'You've been given this platform for power, but where does your power lie? What kind of change can you create while you're given this little fraction of time on earth?'"
The actress also shares the best advice she's ever been given, which really comes down to changing the way you think about yourself.
"All of those thoughts, 'I'm not pretty enough, smart enough, strong enough,' only exist within you," she says. "If you don't feel like you're strong enough, start working on your strength…. Let's start breaking these thoughts down and understand where the illusion lies, where the truth lies, where your control is and what you can do to make it better. Now, when somebody tells me no, I say, 'OK, thank you. I'm gonna look for the yes. Your no doesn't end my world.'"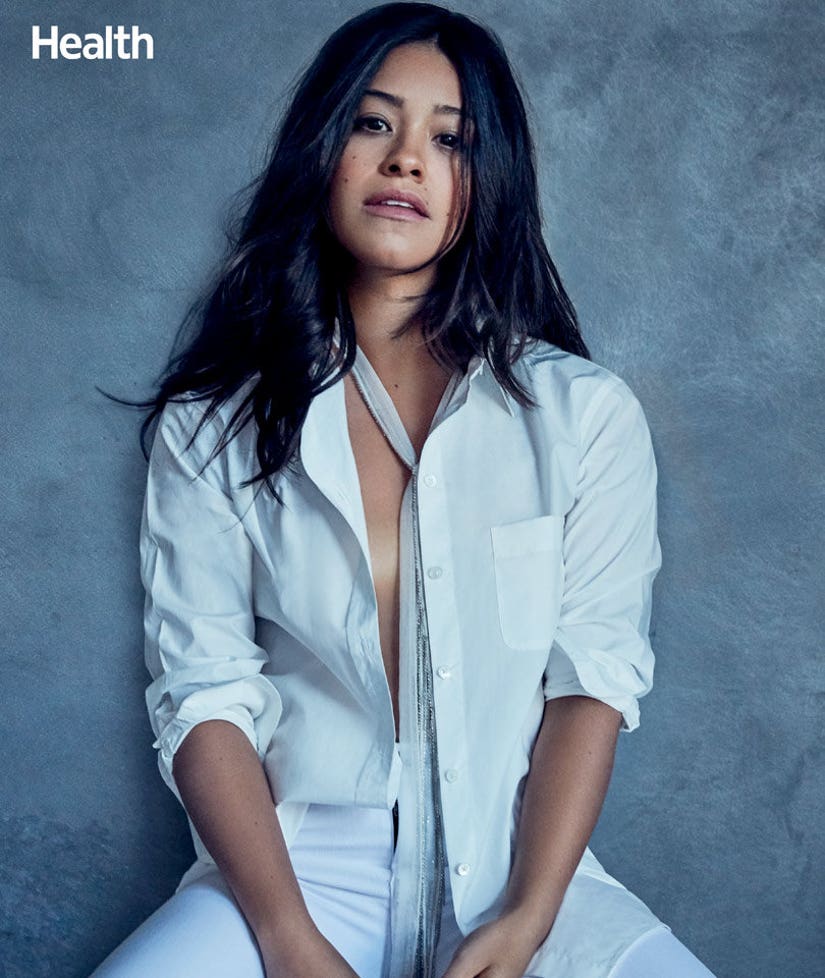 Health
Rodriguez likewise doesn't let her haters get under her skin! In fact, when she chopped off her long brunette locks she felt more beautiful than ever ... despite the backlash she received.
"What I realized is that I rediscovered my beauty, and it does not live in my hair," she explains. "It doesn't live in makeup and it doesn't live in clothes and it doesn't live in my weight…. It's been awesome to rediscover part of myself where I don't have to rely on anything but my character, my heart, my mind and my intelligence, which are what make me beautiful."
Gina's come a long ways though ... even she went through those awkward years in high school.
"I looked like a little boy," she declares. "I didn't get my period until I was 16. I went to school with all the wealthy kids, and I was on financial aid, and they all seemed to grow up a lot quicker than I did. So it was difficult. These kids had Mercedes at 16. It was surreal to think, 'Why isn't this my life?' But it made me work harder because I wanted it, too, and I knew I was gonna be able to get it: 'Oh, this is not my life, but it will be one day.'"
What do you think about the actress' candid comments? Sound off below and check out the gallery above to see more sexy stars!
Make sure to check out Gina's full interview with Health on newsstands August 12!