Miranda Kerr is living the good life!
The Victoria's Secret alum appears in the September issue of Harper's Bazaar, where she opens up about her home in Malibu, reveals her favorite gift from fiancé Evan Spiegel and shares how she's added elements from her childhood into her home.
Kerr -- who split from ex-husband Orlando Bloom in 2013 -- first decided to make the move from New York to Malibu because of their adorable son Flynn.
"Orlando and I were living in New York, and we loved it there, but we were considering what the best options were for our son [Flynn]… We thought it would be a better lifestyle for Flynn," she says of their decision to move to the West Coast. "He could be outside playing year-round, playing in the sand. We could have a garden."
The 33-year-old also says she found the perfect home for herself and Flynn. "I knew that this house was it at first sight," she reveals. "It needed a lot of work, but it had a great view. It wasn't right on the water, so it was protected from the wind and very private."
"I could just see the potential," she continues. "It felt so right. In some ways it felt like a tree house. That was another thing that I loved. It's all open, and the view of the ocean makes it feel more spacious."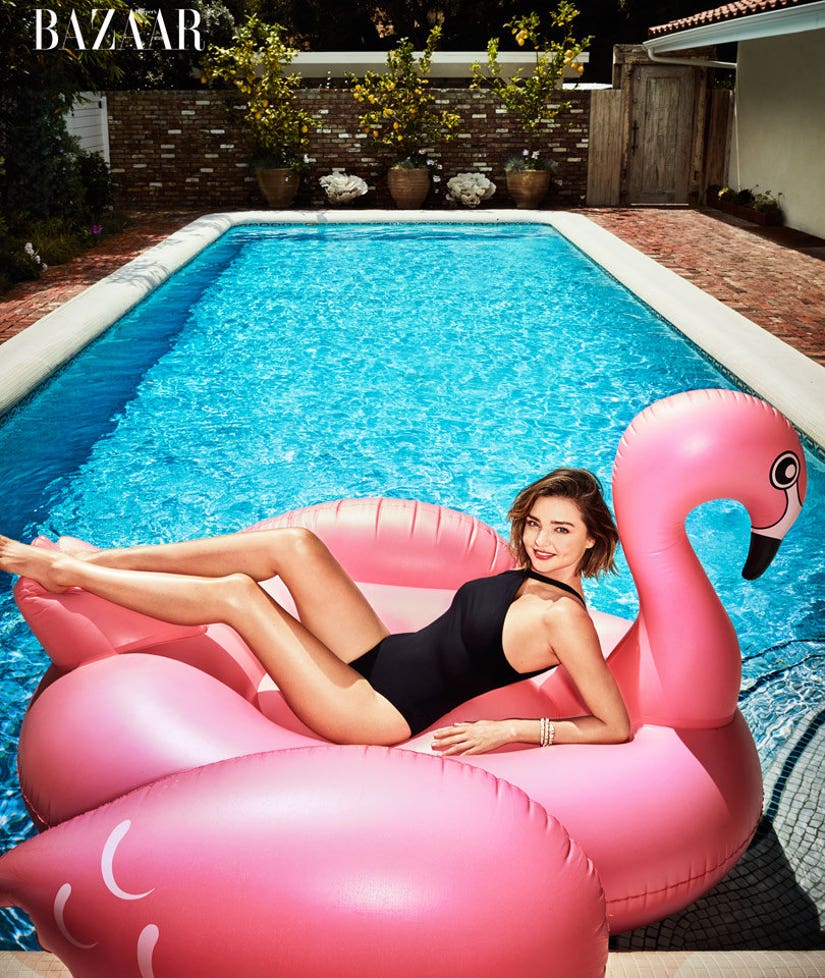 Douglas Friedman
Kerr's fiancé also found the perfect housewarming gift for her. "This property was a dust bowl when I bought it and now it's so green. Obviously I'm aware of the drought problem in California. This [Skywater 300] system really just pulls water out of the sky. It was a very thoughtful present because he knows how much I love a garden," she says of the Snapchat co-founder.
Miranda likewise says she tries to keep her home full of life. "When I was a child, I spent a lot of time at my grandma's house. People were coming in and out. She was always in the kitchen making something," she explains.
"There was always food and snacks. She would play the piano, and we would sing and dance. So those were my two priorities. I wanted to have a piano and a great kitchen, which is always the heart of the home," she says.
What do you think of the brunette beauty's candid comments? Sound off below and check out the gallery above to see more supermodels then and now!
Make sure to pick up the September issue of Harper's Bazaar on newsstands August 16th for Miranda's full interview!