Julianne Hough clearly works hard on her body, but she admits that she lets herself indulge once in a while!
While the "Dancing With the Stars" alum stays fit by "eating clean," she has one big vice.
"Pizza is my favorite food. I eat it a lot! I want everyone to know that I'm not Miss Perfect. You can cheat every once in a while, and that's OK," she says in the September issue of SHAPE magazine (on newsstands August 16). "You can still have a fit body as long as you work out regularly and eat relatively healthfully throughout your life."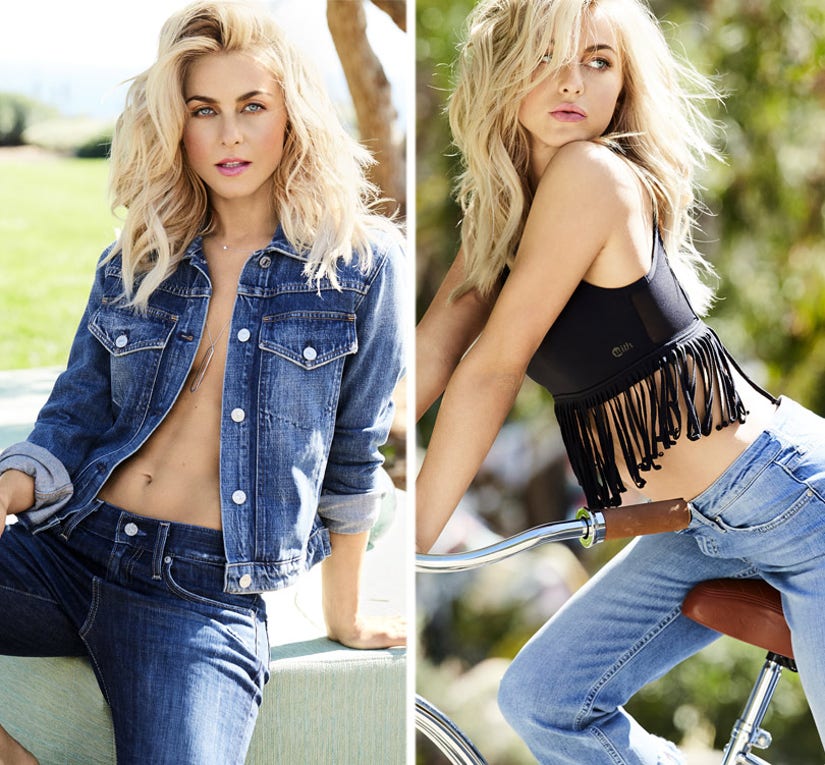 Arthur Belebeau/SHAPE Magazine
For the actress, eating healthfully includes not eating anything that comes out of a box.
"I don't want a whole paragraph of ingredients in my body," she tells the mag. "Brooks [her fiancé] and I generally eat protein and veggies. For a boost of energy, I mix in quinoa or rice sometimes. If Brooks had his way, we'd have steamed chicken and broccoli every day. That's too boring for me, and when I get bored I tend to binge eat."
The trained dancer hasn't always been confident with her body. When she was a teen, Hough says she over-exercised and didn't consume enough calories.
"I love my shape because I feel strong and fit, and that makes me feel confident. When I look at pictures of myself when I was 19, my body was bangin', but I was killing myself," she reveals. "I was working out two and a half hours a day and eating the bare minimum to survive. I was so miserable. I wasn't healthy. To be honest, I looked like a kid. Now I'm embracing the fact that I'm a woman with curves."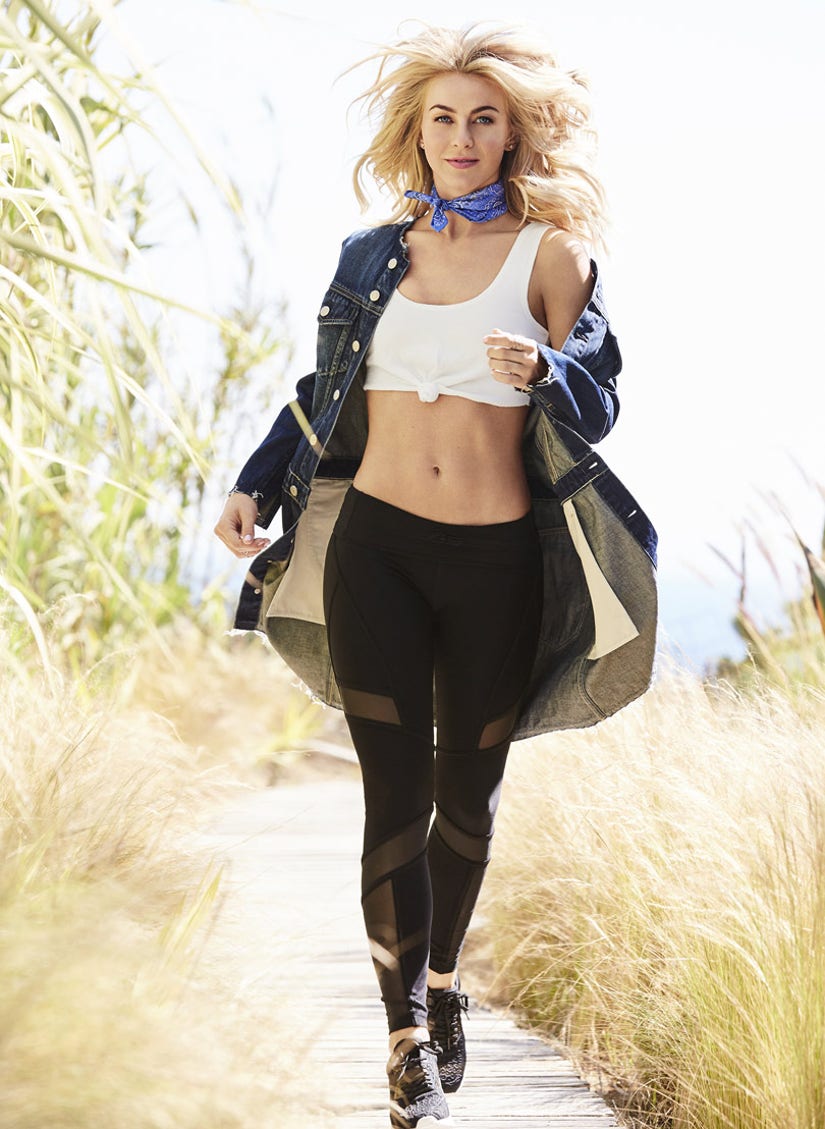 Arthur Belebeau/SHAPE Magazine
Julianne maintains her killer curves by working out three to six times a week, which includes five days of hard-core training.
"On Mondays, Wednesdays, and Fridays, I do Tracy Anderson or Body by Simone or I work out with my trainer, Astrid Swan. Tuesdays and Thursdays, I do Core Power Yoga, which I love," she explains. "If I'm doing something special, like shooting the SHAPE cover, or when I want to tone up quickly, I'll also take a SoulCycle class. Saturdays, I go on a really long hike with my friends or take another yoga class, depending on how I feel. Sunday is my reboot day."
"I try to eat healthy and do something outside like walk my dogs," she adds. "I relax, enjoy the day and get mentally and spiritually prepared for the week. It gets me excited for what's ahead."
Whatever she's doing, it's working!