Linda Evangelista is reflecting on her killer career!
The supermodel takes control as fashion editor for the September issue of Harper's Bazaar, where she styles model Raquel Zimmerman as a younger version of herself (above). Evangelista also opens up about her first experiences in the fashion industry and her first fashion obsession.
Now 51, Linda says she first arrived in New York City when she was just 18 ... and her experiences in the Big Apple -- including her first apartment -- were far from glamorous.
"It was chock full of cockroaches," she says of her first big city digs. "But I just thought everything was the way it was supposed to be. I did eight to 10 go-sees a day for a month, learned to take the subway. I remember going to SoHo and it was like going to Mars. Just trucks and abandoned buildings."
Evangelista's first editorial shoot didn't exactly go smoothly, either. "When [the makeup artist] came back, there was a little black powder sprinkled on my cheeks that had fallen, and she went ballistic. I was naïve, so naïve," she remembers.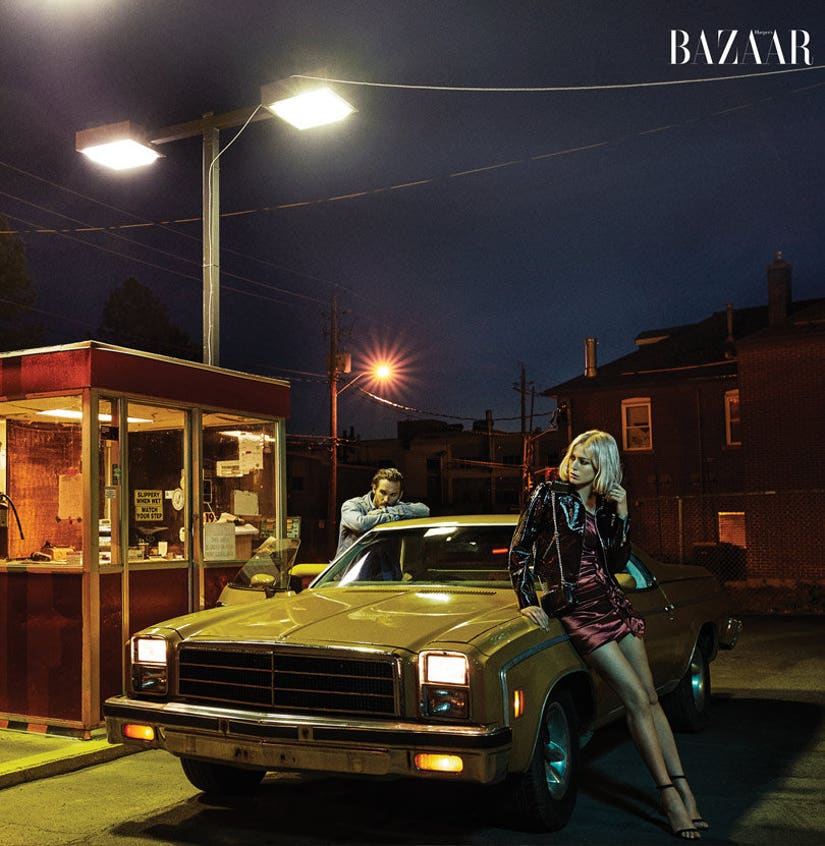 Nathaniel Goldberg
"Many good things happened to me after that, and many bad things happened to me after that," she adds. "It took me three years before I got to work with great photographers like Arthur Elgort, Peter Lindbergh, Steve Meisel. It all fell into place, but it was not quick. It was a very slow climb up the ladder."
Though her style has very much changed, the model says she can still remember her first fashion obsession.
"I think I was like 11 or 12 when I sat my mom down in tears, and I said, 'I need more outfits. It's so important.' It sounds silly, but there was so no other way to express myself," she recalls. "I needed that blouse with a little ruffle Peter Pan collar to go with the corduroy pants with a wedge. And she was like, 'I'm on it.' She did it."
What do you think about Linda's comments? Sound off below and check out the gallery above to see more supermodels then and now!
Make sure to pick up the September issue of Harper's Bazaar on newsstands August 16 for Linda's full interview!