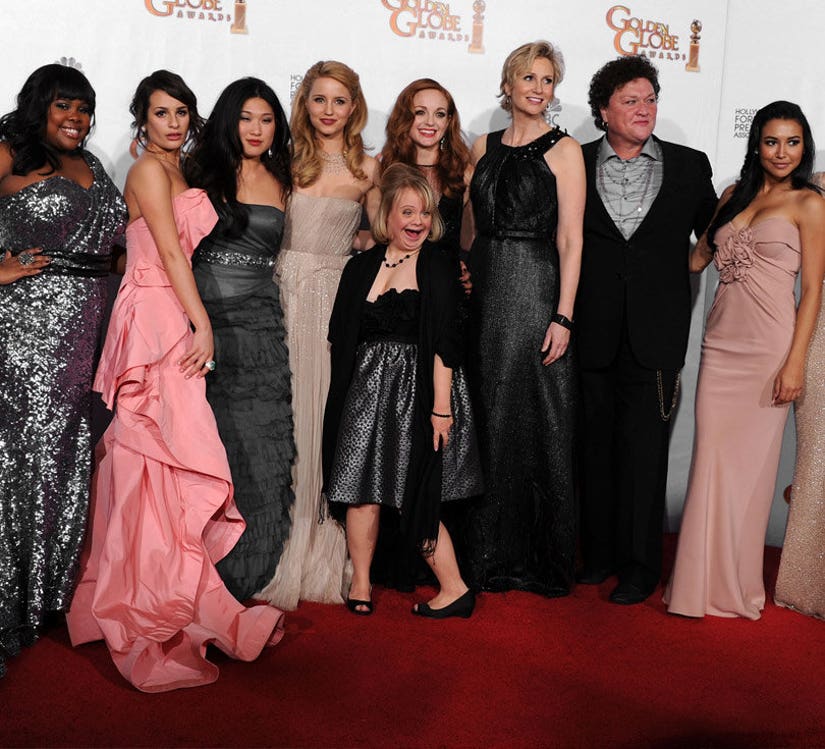 Getty
Naya Rivera is hoping to take some of the stigma away from abortion.
The "Glee" star reveals she terminated a pregnancy while she was starring on the Fox series in her upcoming memoir, "Sorry Not Sorry."
The actress says she found out she was pregnant with boyfriend Ryan Dorsey's child back in 2010, after the two had split up for the first time. According to PEOPLE, who published excerpts of the book, she put her career first and got an abortion on a day off from filming "Glee."
"It was very scary to open up about everything," Naya tells the mag. "It's not something a lot of people talk about, but I think they should. I know some people might read it and say, 'What the Hell?' But I hope someone out there gets something out of it."
Rivera later rekindled her romance with Dorsey and the two tied the knot in 2014. They share son Josey, 11 months.
"I've done a lot of living," Rivera continues. "I'm a 79-year-old trapped in a 29-year-old's body."
"Funny and deeply personal, Sorry Not Sorry recounts Glee star Naya Rivera's successes and missteps, urging young women to pursue their dreams and to refuse to let past mistakes define them," reads a description of the memoir. "After her rise and fall from early childhood stardom, barely eking her way through high school, a brief stint as a Hooters waitress, going through thick and thin with her mom/manager, and resurrecting her acting career as Santana Lopez on Glee, Naya emerged from these experiences with some key life lessons."
During those troublesome high school years, Rivera struggled with an eating disorder.
"By the time I was a sophomore, I started feeling that what had begun as a game had maybe gone too far. I just avoided food at all costs," she shares in an excerpt. "If my mom had packed a lunch for me, I'd either trash it or find some excuse to give it away."
"I was so young and it just seemed to be the norm," she adds. "Everyone was going through similar stuff."
"Sorry Not Sorry" hits bookstores September 13.