Kendra Wilkinson has succumbed to the allure of Botox.
The "Kendra on Top" star documented her first treatment on Snapchat on Thursday afternoon, showing her getting some fillers at the ripe old age of 31.
"I'm finally giving in, I'm doing Botox for the first time ever," she said as she arrived to Dr. Alex Eshaghian's office in Los Angeles. "I definitely need it though," she added, pointing out the lines around her forehead, lips and eyes.
The mother-of-two's friend Jessica Hall caught the entire appointment on camera, uploading clips from her consultation with the good doc.
When asked what she likes about her skin, Wilkinson told him, "I think it's holding. It's not aging as much as I thought it would at this time. I thought it would [age] because of all the drugs I've done!"
Before Eshaghian started the procedure, Kendra added, "I have butterflies!" Later, Kendra appeared thrilled with the results, exclaiming, "I'm so happy right now!"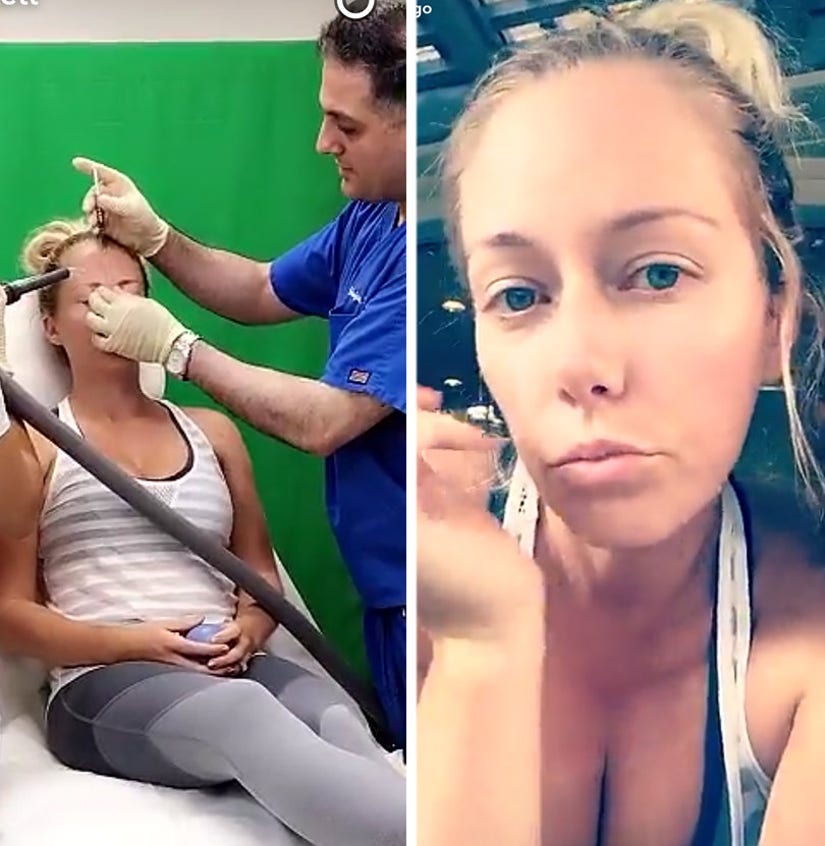 Snapchat
In a clip the former "Girls Next Door" star uploaded once she got home, she's seen asking husband Hank Baskett what he thinks about her face. He jokingly asks her to show off her range of emotions, as Kendra keeps deadpanning, "I can't!"
She also posted another clip of her with daughter Aaliyjah, showing a closeup of her smoothed out mug (above). "Botox really works," she says in the video.
What do you think about Kendra's latest beauty treatment? Sound off below!