Another day, another tattoo!
Demi Lovato added more ink to her growing collection of tattoos when she visited celebrity tattoo artist Bang Bang on Monday night.
The 24-year-old took to Snapchat and Instagram to document the process of getting new ink, laying on her side to snap a number of selfies, while Bang Bang went to work on the lower half of her body.
Lovato had him supplement existing tats, including one on her torso that featured the phrase "You make me beautiful" surrounded by a couple of feathers. Bang Bang added to the existing tattoo by creating a dream catcher design with more feathers and beads around it.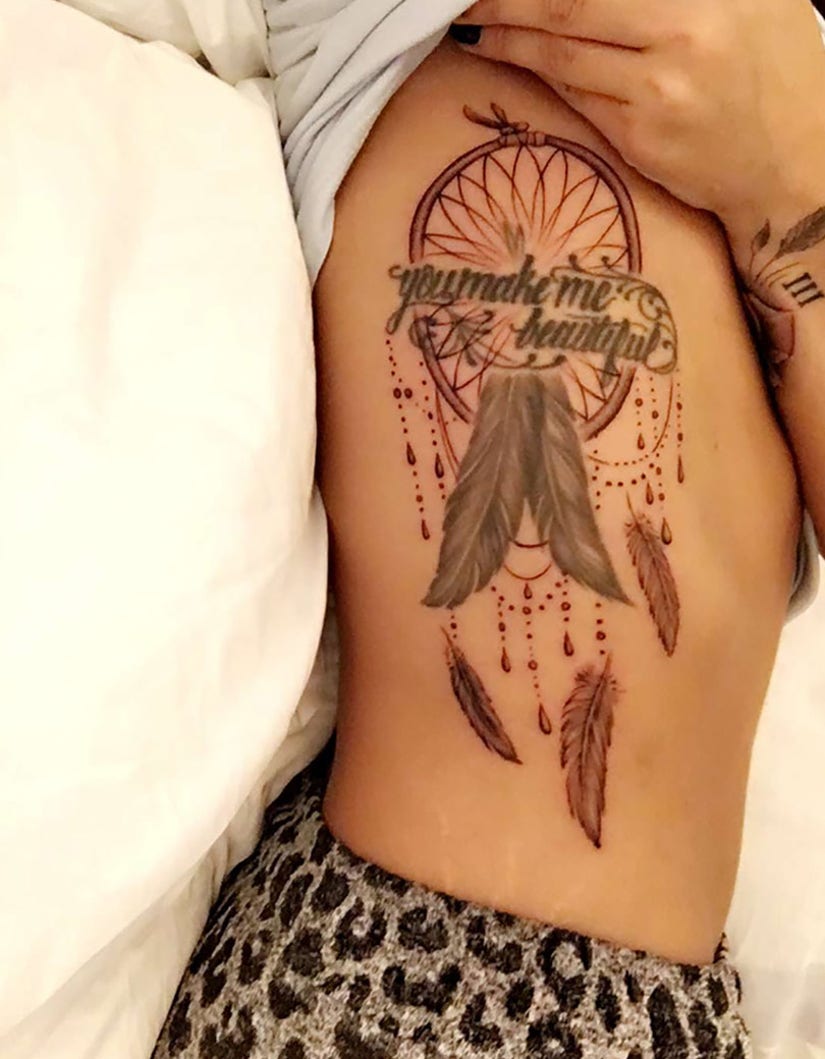 Snapchat
"The words were so encouraging and lifted me through a really dark time in my life," Demi has said of the message on her torso, according to the Daily Mail. "It's kind of a Christian tattoo, so for me it's religious, but it could be for anybody."
But the inspirational phrase isn't the only one Lovato has permanently etched on her body—nor the only one she had touched up over the long weekend.
She had Bang Bang add two large roses under the word "stay," which is etched on the inside of her wrist. When paired with her other wrist, which features the word "strong," the confident singer is reminded to "stay strong."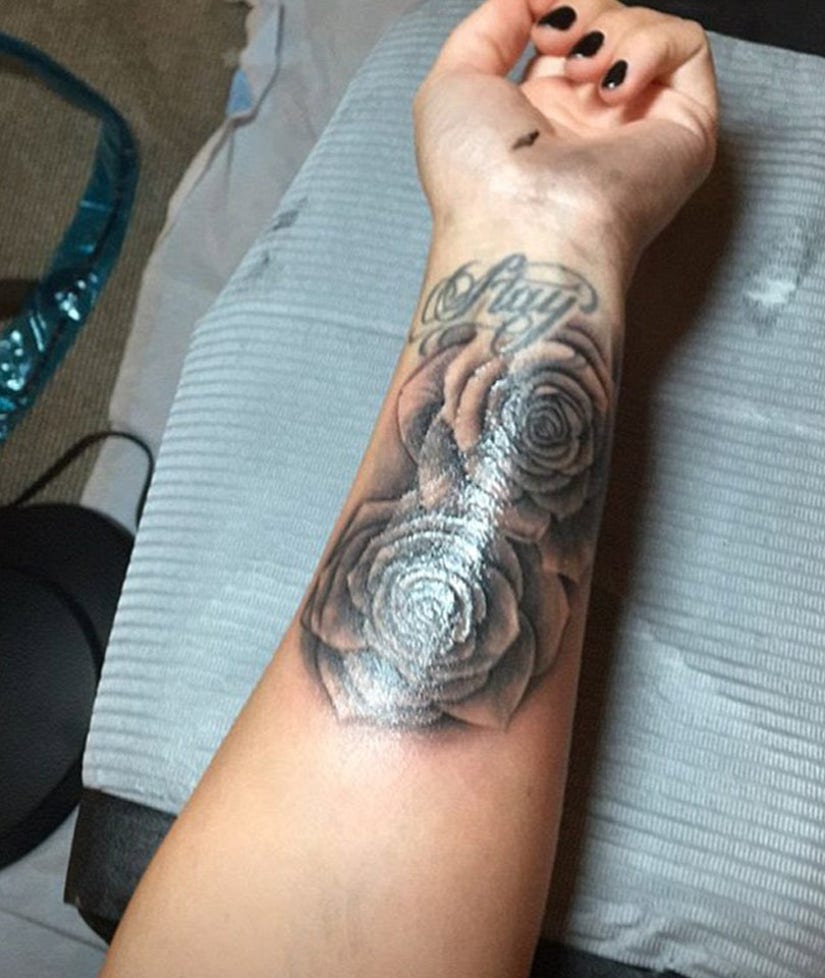 Instagram
"It was very symbolic for me to be able to be able to cover that up and also replace it with something else that's permanent so that I'll never be able to forget the support that I had when I went in [to treatment]," she has said to the phrase.
And it appears that the end result of getting inked isn't the only thing Lovato enjoys about the process.
"Why is the feeling of getting tattooed so addicting?!" she wrote on Twitter.
What do you think of Demi's new tattoos? Sound off in the comments!