Laverne Cox is a true chameleon!
The "Orange is the New Black" star appears in the October issue of Cosmopolitan magazine, where she dresses up as Beyonce, Tina Turner and trans model Tracey Africa for the mag.
Inside the issue, Cox revelas her favorite aspects of each of the iconic women.
"Beyoncé represents excellence," she tells the mag. "Her work ethic is like nobody else I've ever seen. There were so many moments when I was shooting 'Rocky Horror' and I'd be exhausted. My body would be hurting and I'd be like, 'Beyoncé. Beyoncé does this.' You have to just put in the work."
Laverne will play Dr. Frank-N-Furter in Fox's upcoming "Rocky Horror Picture Show" remake.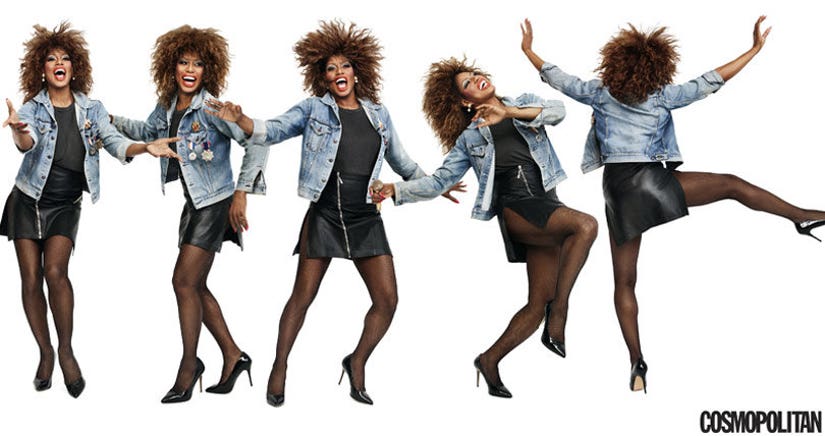 Ruven Afanador/Cosmopolitan
The actress likewise dishes on Turner, noting that the famous singer really conveyed her feelings through the music like nobody else.
"The pain, pleasure, and agony of all she's been through is in her voice," she says. "Her story is the story of so many black women who've endured abuse and come out the other side in such a brilliant, beautiful way."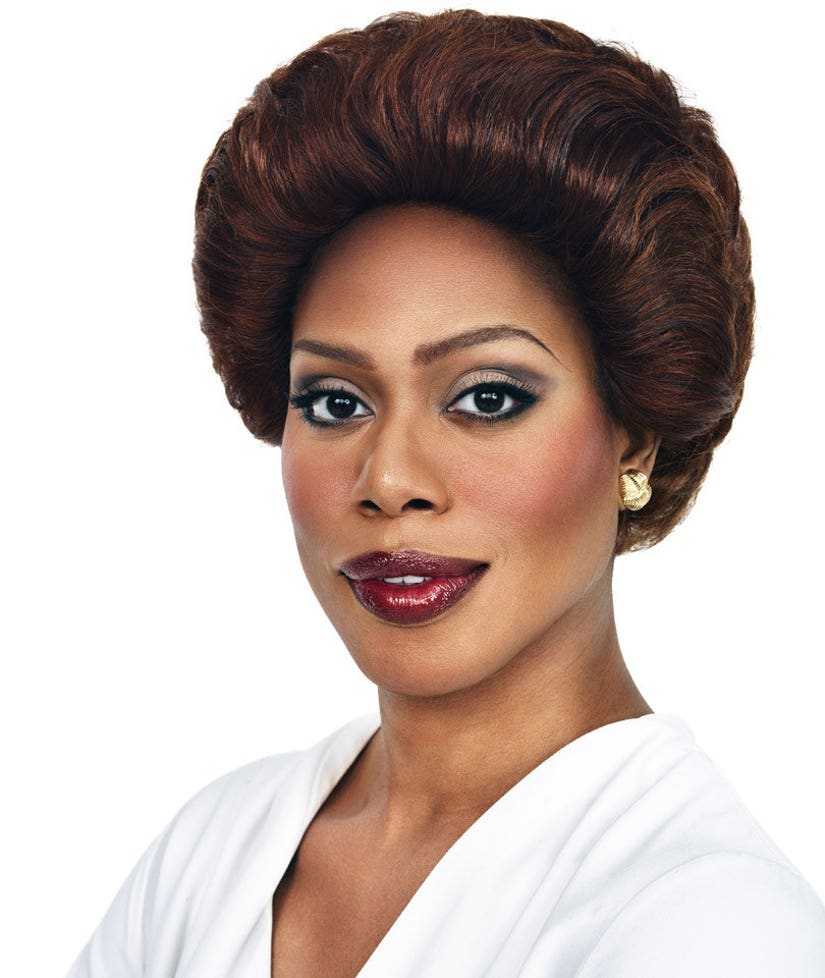 Ruven Afanador/Cosmopolitan
Cox -- who has become a role model for the trans community -- also says that it was Tracey who first started the "trans revolution."
"She was a black trans woman who modeled in the '70s and had cosmetics deals and a hair contract with Clairol -- it was a big deal," she explains. "People think, 'Oh, this trans revolution is just starting,' but we've been around for a very long time. It's important to know that there's been a path blazed for me."
Which iconic woman do you think Laverne looks the most like? Sound off below and check out the gallery above to see more extreme makeovers!