Kylie Jenner dropped a pretty big bomb on Snapchat last night … explaining that the huge sparkler she's been wearing on that finger recently is, indeed, a promise ring.
"If this is my promise ring, I wanna know what my engagement ring gonna look like," she captioned the shot, which also shows boyfriend Tyga wearing some major bling.
Kylie's been spotted wearing the sparkler for weeks now, but this is the first time she's addressed it.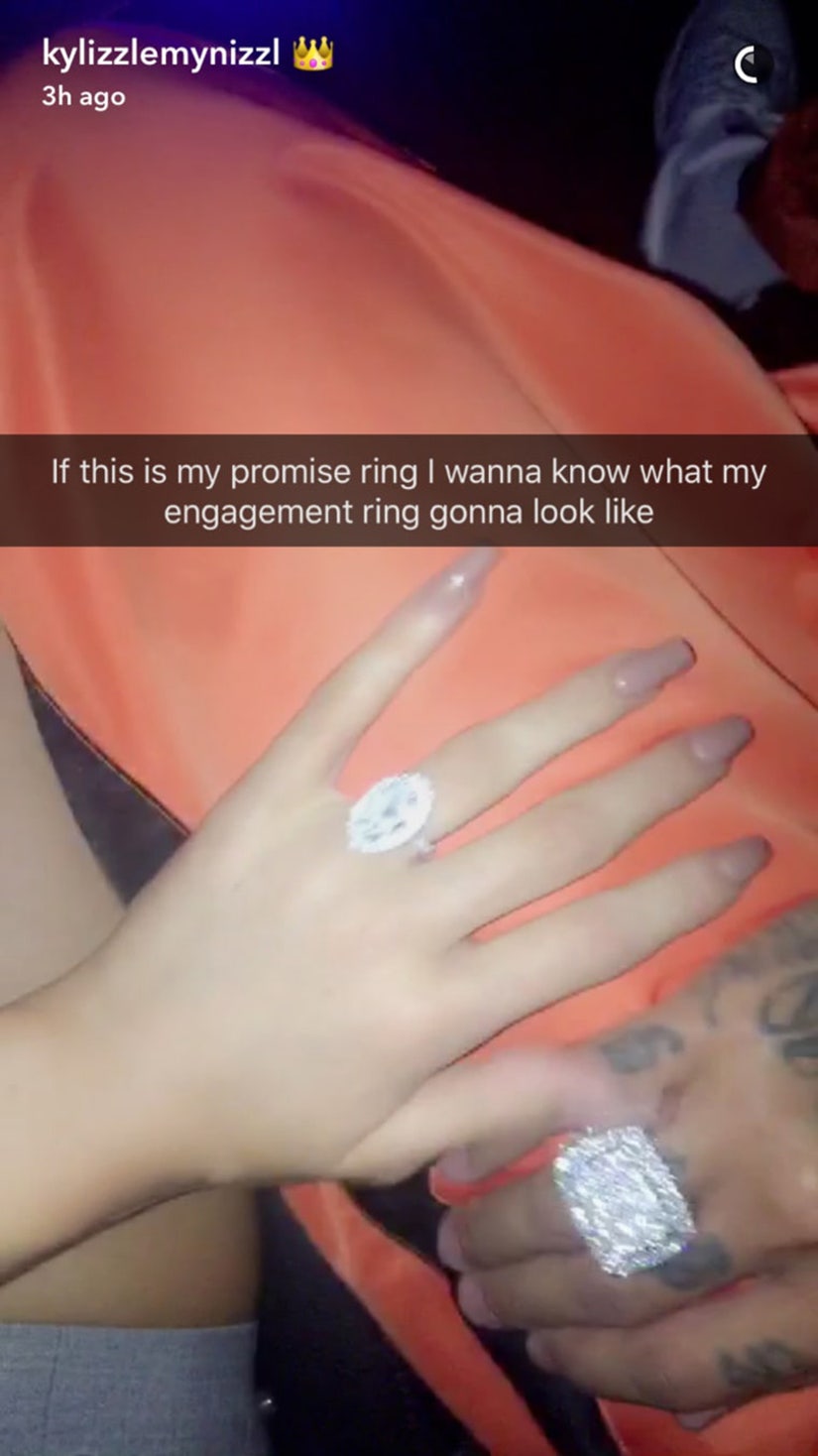 Snapchat
No word on if this ring is the real deal, or whether she's just messing around with her friends -- but whatever's happening, it's gotta be better than the fate she endured earlier in the evening, when she was stuck in an elevator with sister, Kendall Jenner.
The sisters Jenner, Jordyn Woods, and Hailey Baldwin were all trapped in an elevator for 20 minutes ... and, naturally, documented the entire incident on Snapchat as they waited for the New York Fire Department to come and rescue them.
"My worst nightmare just happened," Kylie documented. "We are stuck in the elevator."
"We're actually stuck in an elevator in real life," she cried. "I never thought this would actually happen; I'm genuinely so terrified."
Around 7:40 PM EST, the fire department rescued the quartet, with Kendall sharing a snap that said the fire department had arrived.
Good for you on the ring, Kylie … scary times on the elevator incident!