Demi Lovato wants to have a clean slate.
The "Cool For The Summer" singer covers the new issue of Glamour magazine, where she opens up about her split from Wilmer Valderrama, her beef with Taylor Swift and dealing with triggers of her past.
While Demi and Wilmer surprised everyone when they ended their six-year relationship in June, the pop star says she needed to let go of the "That '70s Show" actor to grow.
"I think it's healthy to be able to start over with someone else," she tells the mag. "Being sick was always a part of my relationship with him; I always had something wrong with me. I needed to let go of that."
"It was hard to depart from somebody who saw everything, but it may be nice to start fresh with somebody," she explains. "Because that person I was when I was a lot younger is not who I am today."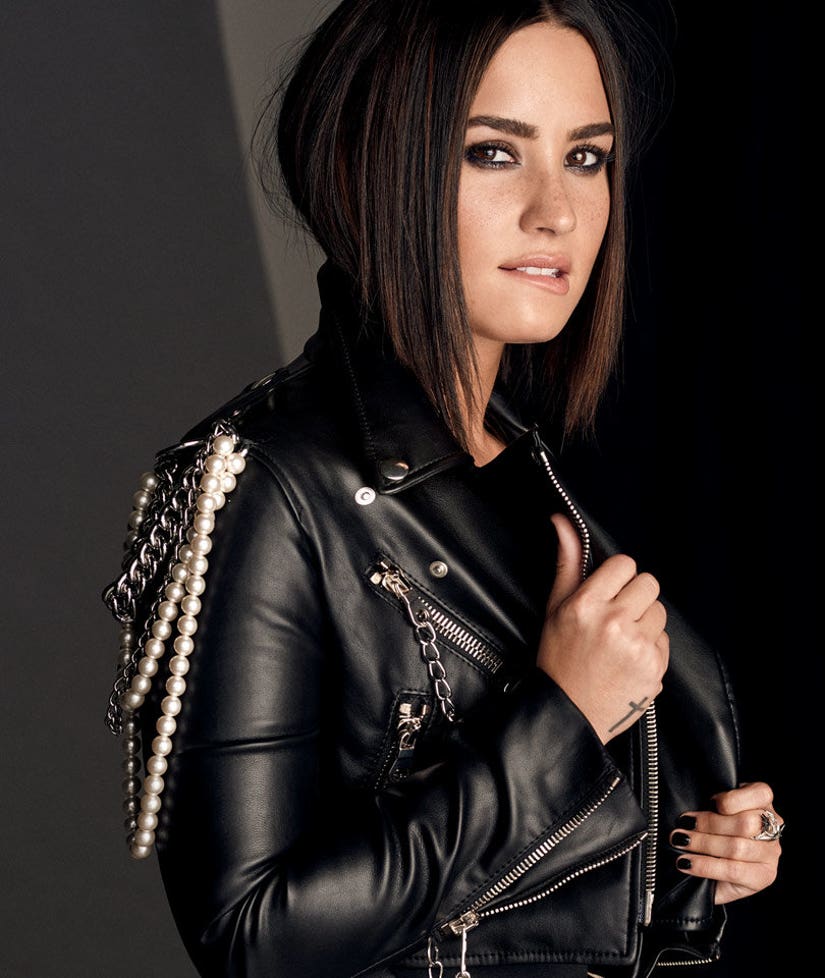 Carter Smith
We've watched Lovato grow into a strong woman over the years -- one that has no problem sharing exactly how she feels.
When asked about comments she made about Swift earlier this year -- where she said the "Bad Blood" singer shouldn't "brand" herself a feminist if she doesn't "do the work" -- Demi says she stands by what she said.
"Just speaking out. I'm not afraid to talk about the fact that women get paid less than men in the United States and how unfair that is. Talking about it at all is doing the work," she says. "And I think every woman does her part in some way. But I think in certain situations, certain people could be doing more if they're going to claim that as part of their brand."
"To be honest, and this will probably get me in trouble, I don't see anybody in any sort of squad that has a normal body," she continues, shading Swift's famous group of model pals, without naming her directly. "It's kind of this false image of what people should look like. And what they should be like, and it's not real…. It's not realistic. And I think that having a song and a video about tearing Katy Perry down, that's not women's empowerment. We all do things that aren't, but I have to ask myself, 'Am I content with calling myself a feminist?' Yes, because I speak out."
Demi took to Twitter on Tuesday, where she addressed (and kind of, sort of backtracked on) her Swift comments.
I don't understand why people care so much about what I say in interviews? Do y'all watch the news? Don't y'all got shit to worry about?

@ddlovato
Also don't forget that words can be taken out of context when doing interviews.. still not apologizing for saying what everyone want to say

@ddlovato
I get asked questions. I answer them. Sue me.

@ddlovato
Elsewhere in the interview, the "Skyscraper" singer opens up about certain triggers she avoids when it comes to body issues and substance abuse.
"Seeing cocaine in movies. I've never watched 'The Wolf of Wall Street.' I can't. I don't like to go out to clubs, because I find myself seeing remnants of drugs in the bathroom," she reveals. "I did the Victoria's Secret Swim Special, and being surrounded by supermodels' bodies was triggering to me."
"I remember asking, 'How do you maintain your figure?' Some said, 'I really have to work at it.' Others said, 'It's genetics.' It was interesting to hear that it wasn't through unhealthy [behaviors]. It was a great learning experience," she adds. "I still felt sexy, having a different body than these women. I had Wilmer there, who loved my curves—that helped."
What do you think about the Disney alum's candid comments? Sound off below and check out the gallery above to see more child stars then and now!