Gwyneth Paltrow wants her kids to be prepared for the spotlight.
The actress covers the new issue of Harper's Bazaar, where she opens up about raising her children to be risk takers, the effect turning 40 on women and reveals what Beyonce is really like.
Paltrow -- who shares daughter Apple, 12, and son Moses, 10, with ex-husband Chris Martin -- says she's already preparing her children for the constant speculation that comes with living in the limelight.
"In my case, I've borne these two kids into a particularly strange circumstance," she tells the mag. "They are going to have to fend off a lot and protect themselves from a lot of projections and prejudice about who they are, coming from the family that they come from."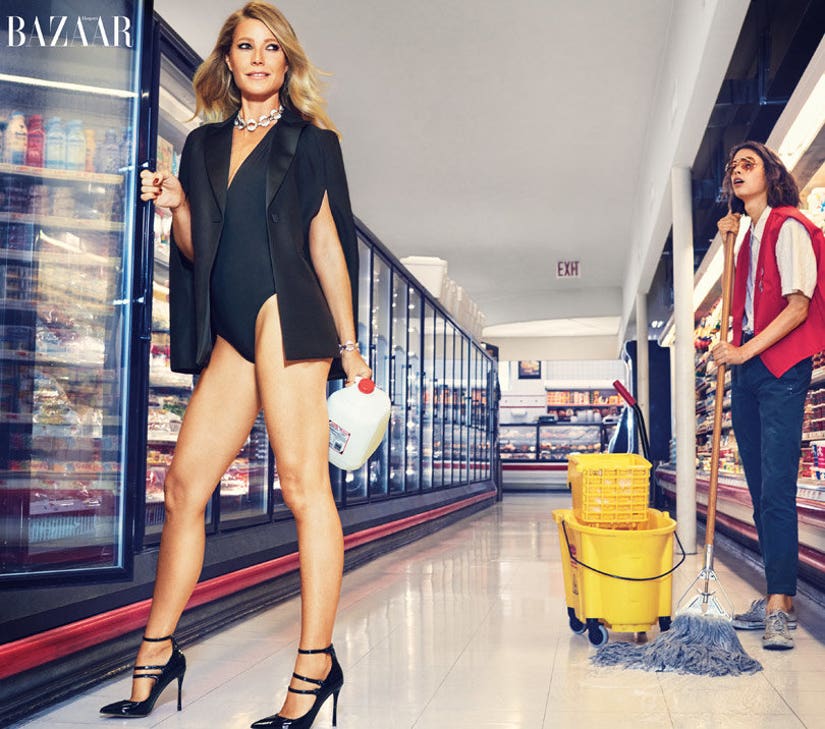 Alexi Lubomirski
"My daughter is super ballsy," says Paltrow. "I always follow her lead. I actually don't need to encourage her to take risks. She likes to push herself; she wants to see how far she can get. It's really inspiring to see that in a young woman."
The "Iron Man" star likewise opens up about reaching that 40th milestone. "If you haven't taken all of life's incredible knocks and disappointments and used them to become a fully integrated, self-expressing person by the time you're 40, then what can I tell you?" she muses.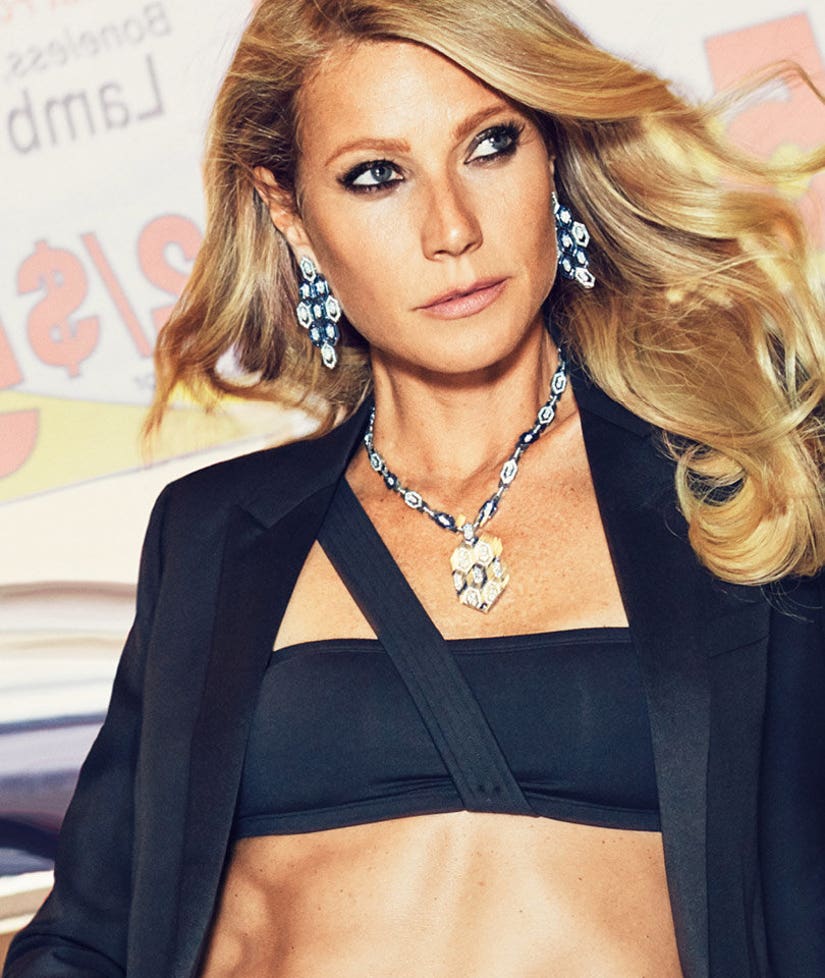 Alexi Lubomirski
Paltrow, who's interviewed by Samantha Bee for the issue, also reveals that Queen B is actually quite reserved in her real life.
"If you met her and you didn't know who she was or what she did, it would be inconceivable to you that she was Beyoncé," explains Paltrow. "Some really famous people, even when they're off-duty, have this energy that is sort of overpowering. She does not have that. She is so dialed down."
"She's the sweetest mother," she adds. "She's very shy. You would not believe she is Beyoncé Knowles. You would be like, 'No, that was not her.' And that's why when I see her perform, I'm like, 'Oh, sh-t, I forgot.'"
As for her best anecdote, it involved her dad -- the late Bruce Paltrow -- calling her an "a--hole."
"I remember when I was maybe 27 years old and kind of at the height of my movie stardom—it was around the time of the Oscar and this and that. I think I was very much believing my own hype," she says when asked if anyone had ever said anything to her that was a real "game changer."
"I was sitting with my dad, feeling great about my life and everything that was happening, and he was like, 'You know, you're getting a little weird…You're kind of an a--hole.' And I was like, 'What the hell?' I was totally devastated. But it turned out to be basically the best thing that ever happened to me. It's the difference between someone who loves you more than anything in the world giving you criticism and getting it from some bitter stranger on the Internet. What my dad said to me was the kind of criticism where I was like, 'Oh, my God, I'm on the wrong track.' I'm so grateful to him for doing that. He was such a no-nonsense guy in that sense."
What do you think about the Goop founder's comments? Tell toofab below and check out the gallery above to see more of your favorite leading ladies then and now!