Here are a few more reasons we love Priyanka Chopra!
The "Quantico" actress shows off her hot bod on the November cover of Women's Health, where she opens up about her diet and fitness regimens.
While the brunette beauty admits she eats healthy, she's not one for going too far with her diet and exercise.
"My favorite way of staying in shape is staying active," she tells the mag. "I think that's most important."
"You don't have to kill yourself at the gym, you don't have to starve yourself," she explains. "You just have to eat healthy, eat right. Life is just really fast-paced. To be able to find ways of being healthy within that is a smart way to do it."
Staying fit doesn't mean Chopra's worried about losing her curves though. "I want to be curvaceous but not super-skinny but at the same time I want to be lean. So I try and eat healthy whenever I can," she insists.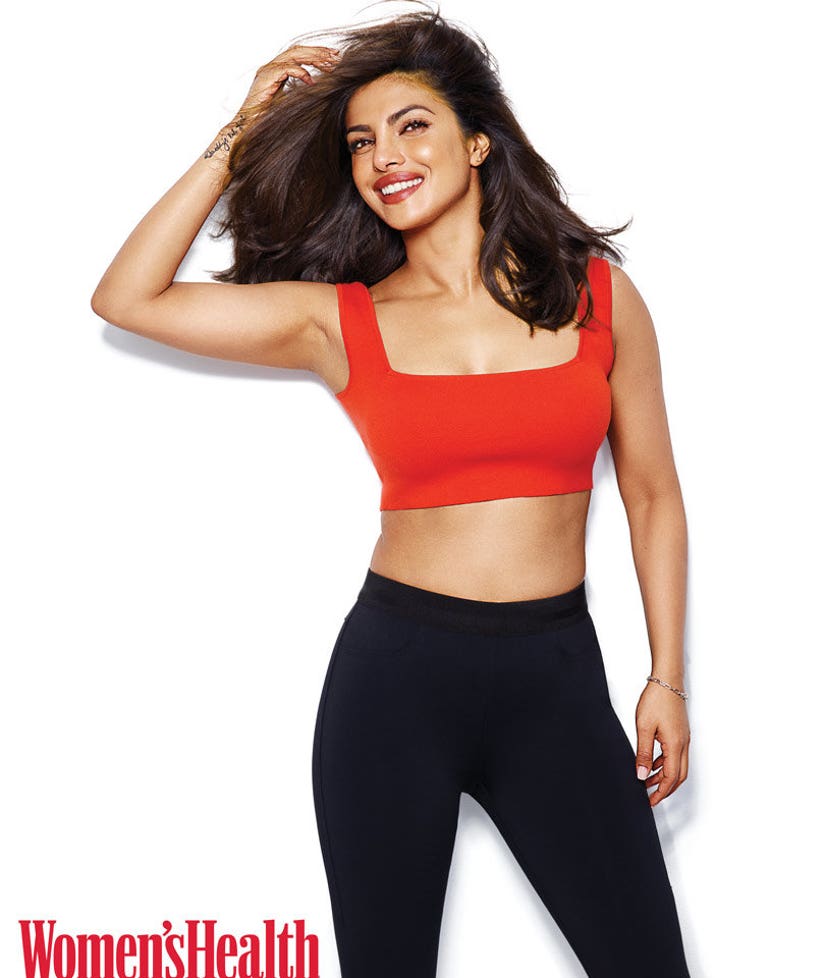 JAMES WHITE
While Priyanka does watch what she eats, she still likes to indulge a little now and then. "I love having my pizzas and burgers and buffalo wings on the side for sure," she reveals.
The Bollywood star also shares her thoughts on feminism, noting that it's not all about man-hating.
"Feminism's got a bad name right now," she says. "The reputation of feminists has become a bit tainted because people think feminists are man-hating and they berate men, but that's not really what feminism stands for. Feminism stands for women saying give us the ability to make our own decisions without being judged the same way men have for so many years ... we want the freedom to be able do and be as we like."
She also credits her parents for her success, because even though there's still some sexism in India, they always treated her as an equal to men. "In India, there's a lot of disparity between boys and girls," she reveals, "But if my parents treated me differently, I would not be where I am today."
What do you think about the 34-year-old's comments? Sound off below and check out the gallery above to see more sexy stars!