After going au naturel, in a recent issue of Treats! Magazine, Alec Baldwin and Kim Basinger's daughter, Ireland Baldwin, is making an equally suggestive/intimate cameo in the new fashion coffee table book, "My Hotel Room."
The book, shot by well-known LA based photographer Aladdin Ishmael, includes an collection of 31 photographic stories and is set to release in December.
The fashion photographer spent the last year and a half traveling to a handful of the most luxurious hotels and affluent cities around the world to create his debut monograph.
He paired each luxe location with an equally gorgeous top model or celebrity persona and captured them in ultra-glam venues to illustrate what it means to embrace your inhibitions and the comforts of indulging.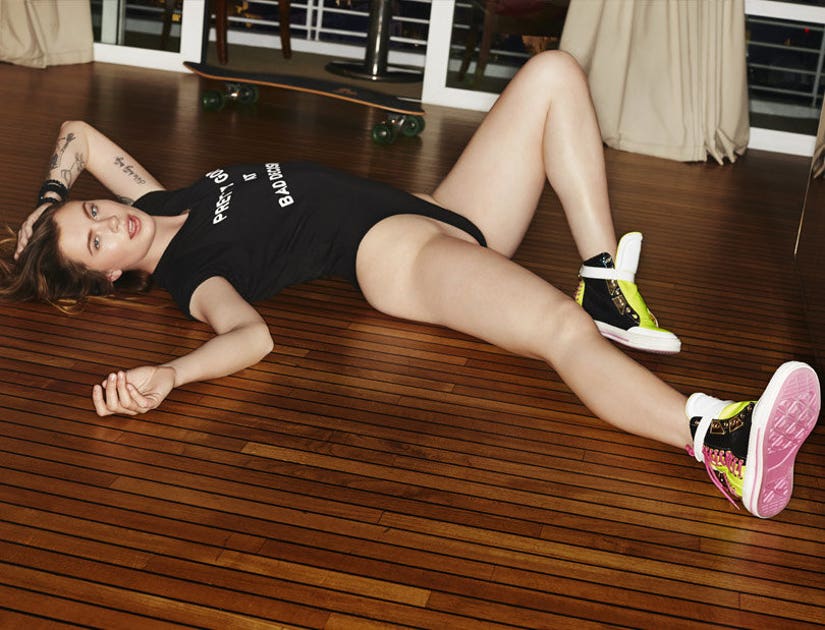 Aladdin Ishmael
The 21-year-old model was featured, in some playful shots, at the swanky Mr.C hotel in Beverly Hills. In one snapshot, Baldwin poses for a photo wearing only a printed blazer and high-waisted underwear, while in another she shows off her long legs while sporting a barely-there black leotard.
Clearly, the model has no problem showing some skin!
What do you think about Ireland's latest modeling gig? Sound off below and check out the gallery above to see more gorgeous celebrity offspring!