We think Ashley Graham's just perfect the way she is, too!
"Do I sometimes wish I were thinner?," she asked British Vogue. "God, in the old days, absolutely I did, but now I feel that to lose weight would be disloyal to myself. A lot of who I am is connected to my size, and I am so happy with who I am."
As for the dated term "plus-size?" Like Khloe Kardashian says, don't even think about it. Graham takes issue with the label -- not because it's offensive -- because it marginalizes women and puts them into one particular box.
About the term, Ashley told the mag, "When we're supposed to be talking about diversity for women, it feels so divisive and purpose-defeating, giving us yet another label."
Previously, Ashley claimed that being an "unconventional" model has given her a heads up on the competition, and guaranteed her success.
Graham tells Vogue, "For 10 years I'd been told I was always going to be a catalog girl, never a cover girl. Well, I got with IMG and did five covers in a year, boom, boom, boom."
"See," she reasoned, "if you have a pretty face doors will open, but your job isn't just to walk through them; it's to get invited back."
And time and time again, Graham's been invited back, because the public just can't get enough of her gorgeous face, amazing body, and sparkling personality.
As for her looks, she knows she's smoking -- to be a supermodel, you have to have that kind of confidence.
"Look," the supermodel admitted, "I hit the beauty jackpot -- I get it -- but that's not enough. You've got to have more to have longevity in this business."
See Graham's rad British Vogue cover (below), and move along to the gallery (above) to see the hottest photos ever taken of the gorgeously curvaceous model!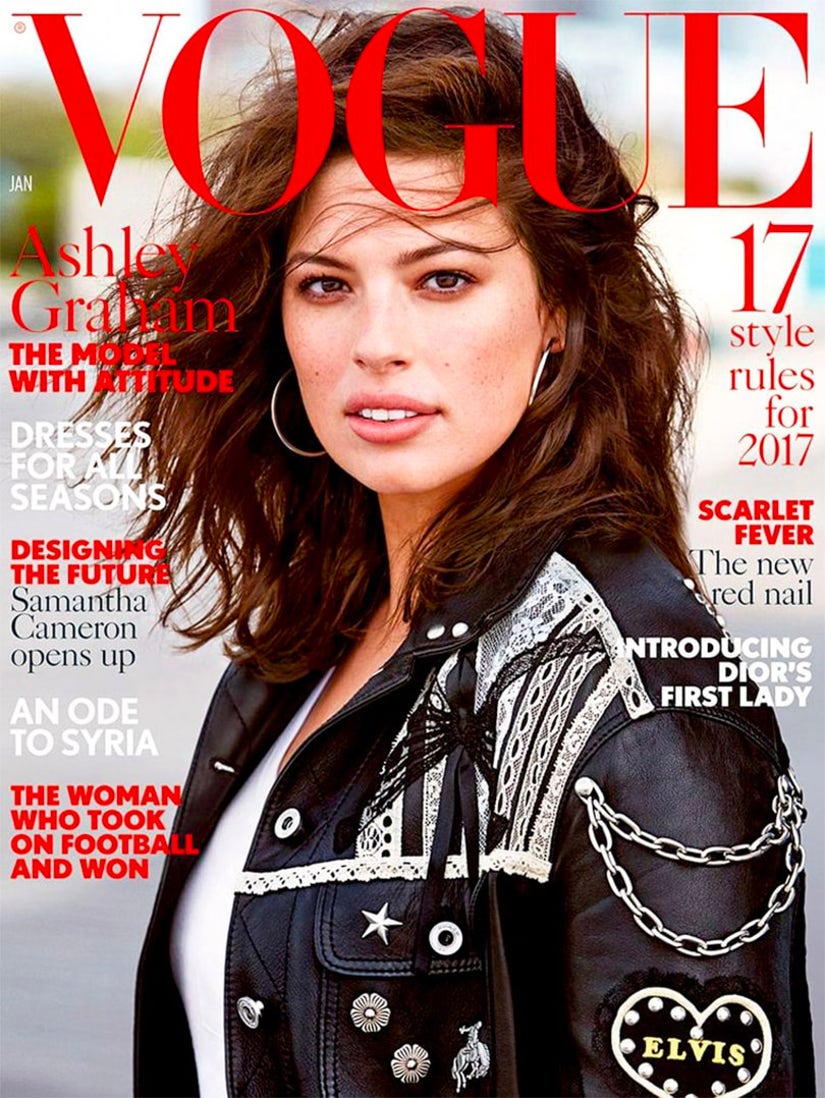 British Vogue