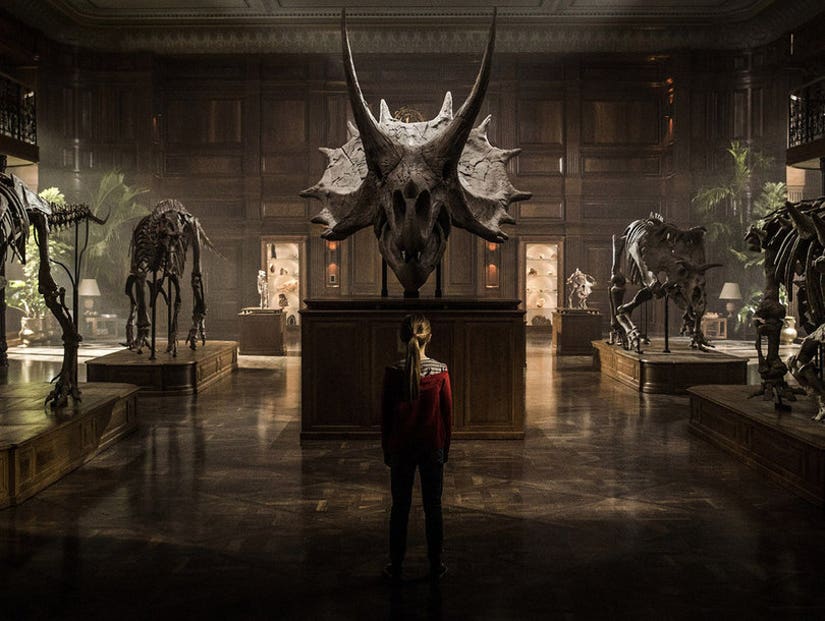 Universal Pictures
The first photo from "Jurassic World" is packed with dinosaurs, but these ones won't be attacking anybody anytime soon.
The film's director JA Bayona revealed the sneak peek pic on his Twitter page Wednesday, captioning the shot, "So excited to show you this!! A first look of the new Jurassic adventure. #JW2." Producer Colin Trevorrow -- who directed the last film -- also posted the image with the caption, "Walking in giant footsteps."
The picture shows a young girl from behind, as she stands in front of a triceratops skull at what appears to be a museum ... or possibly a very rich collector's home. It's unclear who the girl is.
Chris Pratt, Bryce Dallas Howard and BD Wong are expected to return for Universal's latest installment of the dino-friendly franchise, where they'll be joined by "Silence of the Lambs" alum Ted Levine, Toby Jones and James Cromwell.
The film will hit theaters June 22, 2018.