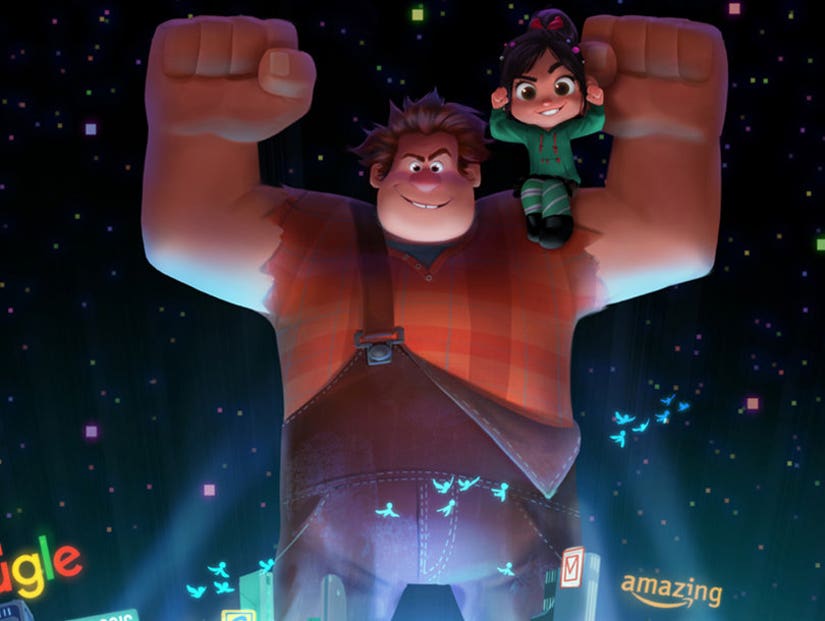 Disney
Pixar and Walt Disney Animation Studios unveiled never-before-seen footage from its upcoming slate at D23 -- a convention for all things Disney -- on Friday in Anaheim.
With sneak peeks from movies like "Coco," "The Incredibles 2," "Ralph Breaks the Internet: Wreck-It Ralph 2" and info about new "Toy Story" and "Frozen" sequels, it was a jam-packed event.
The panel started with a montage of footage and title treatments for all of Disney's upcoming movies, including "Avengers: Infinity War," "Mary Poppins" -- which drew huge applause -- and "A Wrinkle In Time." We'll have more on the live action films tomorrow morning.
The event was hosted by chief creative officer of Pixar and Walt Disney Animation Studios, John Lasseter. "Today we're going to show you thinks no one has seen outside the walls of our studio," Lasseter promised.
Check out a movies-by-movie breakdown below: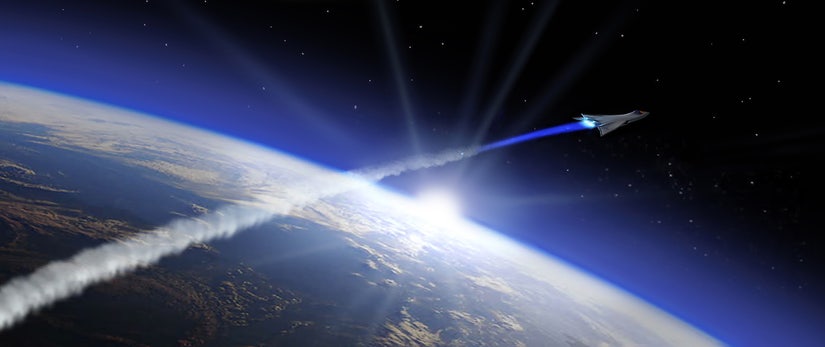 Disney
First up was an update from DisneyToon Studios with a short promo called "The Speed Test."
The clip showed stunning desert landscape and a pair of jets zipping through canyons. The canyons looked absolutely amazing. Everything looked real, save for the pairs of animated eyes on the planes, a la "Cars."
The clip ended with a message saying "This Space Will Be Filed with a Title When We Think of One."
The movie will hit theaters April 12, 2019.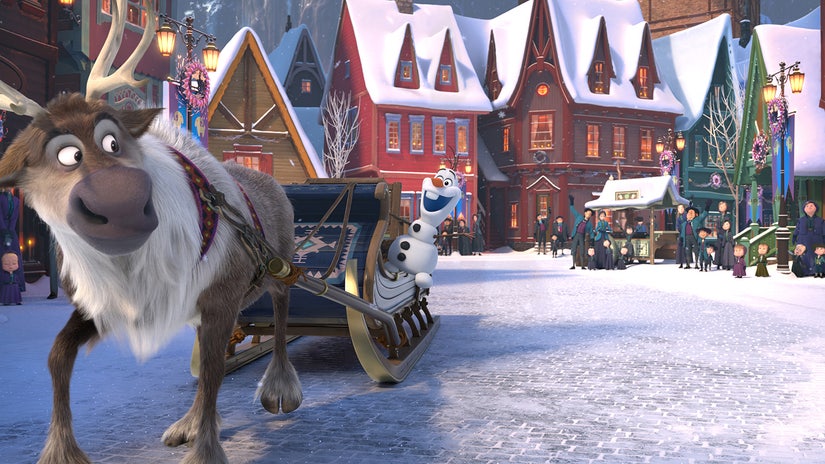 Disney
"Olaf's Frozen Adventure"
Kristen Bell was on hand to show new footage from the "Frozen" short, which will play before "Coco."
"The villagers all leave early, explaining they have to head home to celebrate their own family traditions," Bell explained. "They don't actually have any holiday traditions of their own and it breaks Olaf's tiny little heart to see the girls so sad. So, he decided to take it upon himself to cheer them up."
Olaf and Sven are then seen going door to door asking villagers for some tips.
Josh Gad, the voice of the hug-loving snowman, came out to sing a new song from the short, where his character's seen learning about Christmas, Hanukkah and other holiday celebrations.
Bell, Gad and Lasseter then talked about "Frozen 2," which has no official title yet but definitely won't be called "Thawed."
The trio introduced a clip of directors Chris Buck and Jennifer Lee's trip to Norway, Iceland and Finland, where they drew inspiration for the sequel.
The movie hits theaters November 29, 2019.
"Ralph Breaks the Internet: Wreck-It Ralph 2"
Ralph enters the digital world in the first teaser trailer for the sequel, which shows him going from the arcade to the Internet.
While Vanellope seems to know what the is, Ralph's clueless. In the quick clip, he's seen interacting with literal pop-ups advertising weight loss and housewives who are dying to meet him.
"In our story, Valellope's game 'Sugar Rush' breaks and the two travel into the Internet to find a replacement part," Sarah Silverman explained.
Helping the duo: A sassy looking algorithm for a website called Buzzaholic named "YESSS," voiced by Taraji P. Henson. Some early storyboarding showed Yesss explaining how to go "Viral." In the early animation, the three visit OhMyDisney.com, where they come across Stormtroopers and Disney princesses, who Vanellope can't wait to "mess with."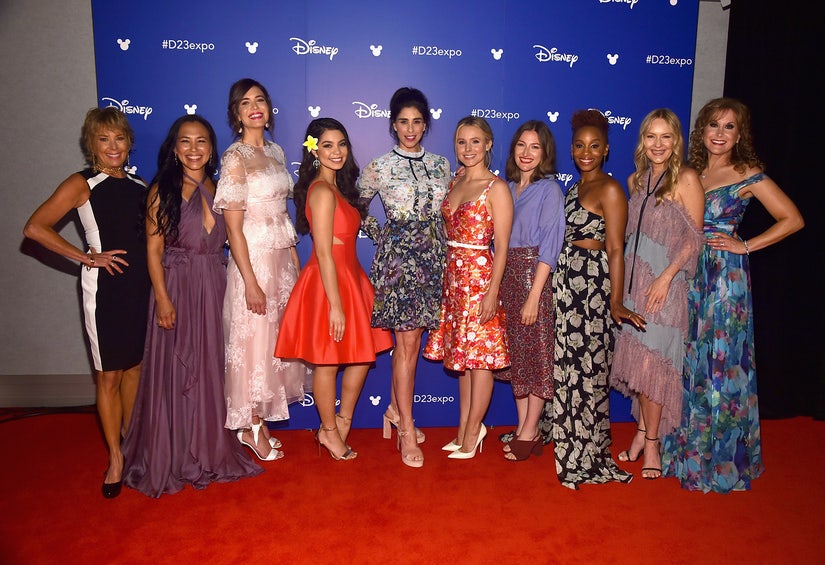 Disney
Finished animation showed the pint-sized character hanging out with every single Princess in Disney history, each voiced by the original actress. When she says she's a princess too, they start asking questions like, "Were you poisoned?" "Cursed? "Kidnapped or enslaved?"
"Do people assume all your problems got solved because a big strong man came along?" one asks. When Vanellope says yes, they all chime in, "She IS a princess!"
The women then all trade their gowns for sweatpants and sweatshirts, as Ariel begins to sing a song about her ... what's the word ... shirt.
A parade of princess then popped up on stage, as Jodi Benson, Paige O'Hara, Lind Larkin, Anika Noni Rose, Mandy Moore, Irene Bedard, Kelly MacDonald, Kristen Bell and Auli'i Cravalho posed with Silverman for a group photo (above).
The movie will be released November 21, 2018.
Lasseter introduced a video for superhero designer Edna Mode, featuring "Project Runway" stars Zac Posen, Heidi Klum and Nina Garcia singing her praises. Kendall Jenner even popped up in the clip to say "Thank you, Edna" adding, "I think Andy Warhol looked up to her."
After the cute video, director Brad Bird -- who voiced Edna -- came out to talk about the movie. While it's been 13 years since the first movie, the characters all appear to be around the same age they were the in 2004. Yes, Jack-Jack is still a baby.
The family is still unaware of Jack-Jack's powers and they have an amazing -- but "impractical" -- new house after their original one exploded. The movie will have new superheroes, with powers who rival the main characters. There will also be a lot more Elastigirl, who will "be at the forefront of the action."

Disney
Frozone, voiced by Samuel L. Jackson, will also return.
A clip from the film showed Jack-Jack facing off against a raccoon after dad falls asleep watching TV. The tot can walk through walls, make things levitate with his mind, engulf his body in fire, shoot laser beams from his eyes and multiply. This is pretty much the most entertaining fight scene ever.
"Incredibles 2" drops June 15, 2018.
Director Josh Cooley was on hand to give some new intel about the film.
He introduced a short video showing some behind-the-scenes action at Pixar, where new characters for the movie were teased. One of the toys: a girl named Lulu, who kinda looks like Lucy from Peanuts. Who is she? No clue.
An RV trip was also teased, as well as the very first line of dialogue: An alien "Ooooo."
The movie will be released June 21, 2019.
Director Dan Scanlon teased his untitled film, which was inspired by his longtime desire to know "who my father was and how I'm like him."
"In this film, we are going to tell the story of two teenage brothers whose father died when they were too young to remember him. They try to find a way to spend one magical day with their father," he revealed.
The movie takes place in a "modern fantasy world" where magic used to be the norm. Over time, creatures lost interest in magic and "created machines that could do what magic could do, only easier."
There are no humans in this world, just elves, trolls, sprites and unicorns, which are "basically rodents."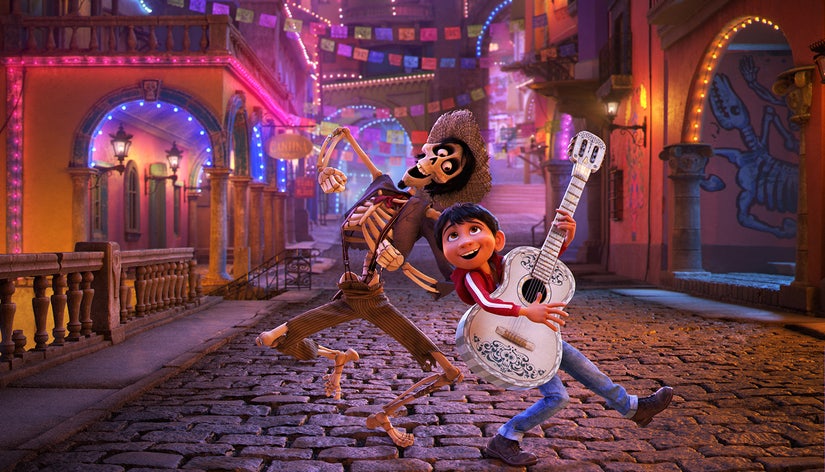 Disney
"Coco" is Pixar's next film to hit theaters, set against the backdrop of Mexico's Dia de los Muertos.
The clip shown showed young Miguel racing through town to find a guitar, "so he can enter talent show and pursue his dreams."
A scene in a cemetery looked absolutely gorgeous, with candles throughout the graves and fireworks exploding overhead. In the end, he takes a guitar from the tomb of his great great grandfather, a famous musician.
When he plays the guitar, he becomes a ghost, transported to the Land of the Dead and unable to be seen by the living. His dog is the only one who can see him.
"Coco" hits theaters November 22, 2017.
That's a wrap for today -- check back Saturday morning at 10:30 AM PT for our live action breakdown on TooFab.com!