Harvey Weinstein's decades-long sexual harassment of young women has at least one silver lining: emboldened women are coming out of the woodwork to share their own traumatic experiences at work in Hollywood and beyond.
Not only have more women come forward with stories about Weinstein's predatory behavior, but several have shared stories of harassment from "Honest Trailers" creator Andy Signore, while even "Today" show starKathie Lee Gifford told her viewers about being lured into a producer's home for an uncomfortable encounter when she was 21.
Below are six more harassment stories -- beginning with the most recent -- that have come to light since The New York Times' published an expose last Friday confirming that that Weinstein is, in fact, as much of a scumbag as the rumor mill made him out to be.
Getty
Alleged Perpetrator: Unnamed Producer
Date of Accusation: Oct. 9, 2017
Gifford was 21 when she was allegedly sexually harassed by an unnamed producer. Gifford said on the "TODAY" show that she was a young, struggling actress in Hollywood when she took a call from a man offering to manage her career.
"I was like excited, you know?" she told Hoda Kotb. "And I went, 'OK.' I said, 'I'll come to your office.' [He said], 'Well, that's under construction. I'm working from home right now, so would you mind coming to my house?' I had no reason to think not. I didn't know the man personally, I just knew of him."
Giffored referenced an earlier segment from "Megyn Kelly TODAY," where TV reporter Lauren Sivan allaged that Weinstein forced her to watch him masturbate 10 years ago in a New York restaurant.
"I get to the house, and the exact same thing happened to me. Exact same thing," Gifford said. "And I learned from that. Boy, I felt grateful I got out of there without being raped. "That's what you feel like. 'All right, it was just that. I can live through that.' But you're so demeaned, you feel so dirty. More than anything, you know what you feel? Stupid. I just thought, 'Kathie, you idiot. Never go to somebody's house.' That can happen in somebody's office, too."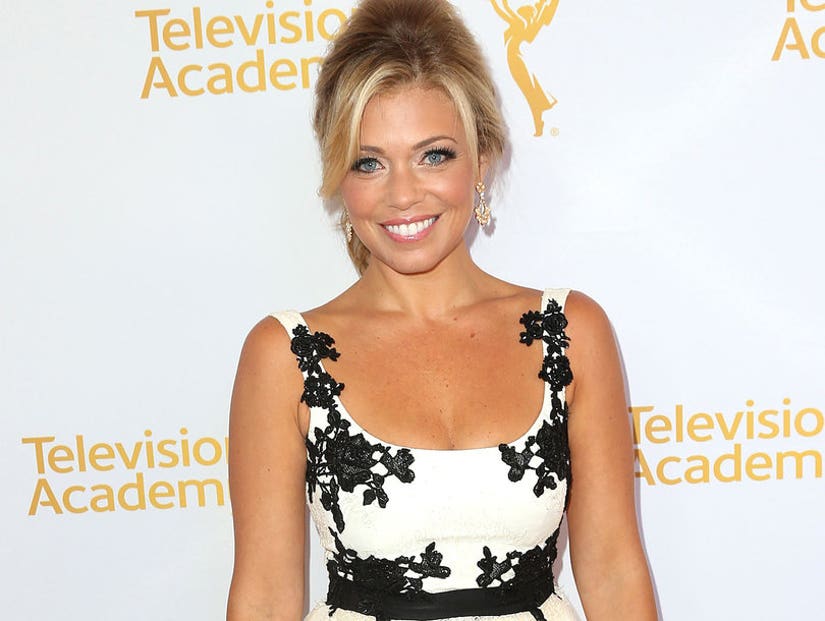 Getty
Alleged Perpetrator: Harvey Weinstein
Date of Accusation: Oct. 9, 2017
TV reporter Lauren Sivan gave her first interview since revealing she was also allegedly harassed by Weinstein when she was a reporter at News 12 Long Island. According to Sivan, he masturbated in front of her after she rejected his attempt to kiss her.
"The most demeaning part of it all was that 20 minutes earlier he was having this great conversation with me," she said on "Megyn Kelly TODAY." "I felt so great and flattered by it. And then to be told me to 'stand there and be quiet' negated any warm feelings."
"There's that feeling of shame," Sivan said. "Perhaps I did something to give him the wrong impression."
"That apology was the final straw for me, so when I was contacted by a reporter, that is when I said, 'Oh no, enough is enough with this guy,'" she added. "There is no remorse, there was no acknowledgement of the type of behavior that was going on. If he did this with me, who is just a stranger, who is not an actress in Hollywood and doesn't need anything from him, I can only imagine how many other women something like this has happened to."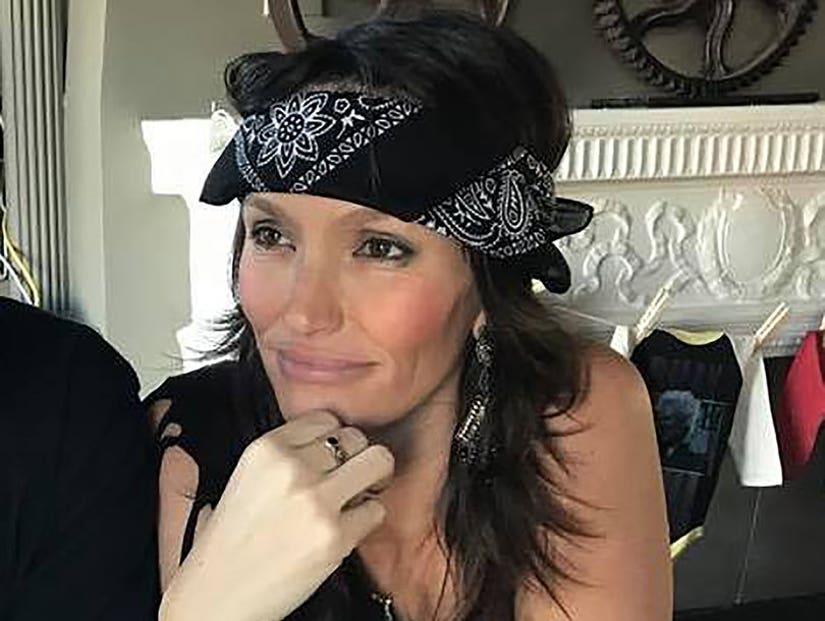 Facebook
Alleged Perpetrator: Harvey Weinstein
Date of Accusation: Oct. 7, 2017
Model Zoe Brock detailed the time she got "Harveyed" in a Medium essay. In the piece, Brock said she was 23 when she met Weinstein at the 1997 Cannes Film Festival. Brock said she didn't know of Weinstein's company prior to their encounter but said she felt "safe" after learning they had a mutual friend.
Brock said she felt only "platonic energy" for Weinstein until she found herself alone with him. "The energy shifted and I became very uncomfortable... And suddenly I was alone in a remote hotel suite with Harvey f-cking Weinstein. My body went into high alert. I was drunk, young, miles from home, without cash to get a cab, and no cell phone... It was time to sober up, and fast."
Brock said Weinstein left the room, and when he reemerged, he was naked and asked her for a massage. "Panicking, in shock, I remember weighing up the options and wondering how much I needed to placate him to keep myself safe," she wrote. "He asked if I would like a massage instead, and for a second I thought this might be a way to give him an inch without him taking a mile."
Brock managed to lock herself in the bathroom. When she finally came out, she found Weinstein crying. "'You don't like me because I'm fat,'" he said to her. She eventually got him to call her a car home.
According to Brock, Ben Silverman -- Weinstein's assistant who Brock had also befriended and trusted -- allegedly tried to apologize to Brock as she was leaving. "'I'm so sorry,' he said. 'I want you to know that of all the girls he does this to you are the one I really felt bad about. You deserve better.'"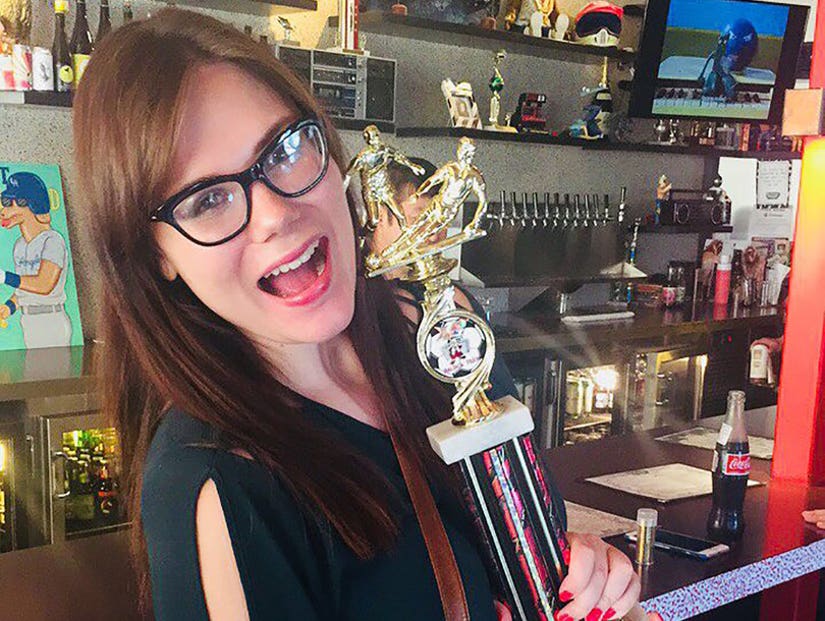 Twitter
Alleged Perpetrator: Andy Signore
Date of Accusation: Oct. 6, 2017
Andy Signore, creator of Screen Junkies YouTube channel, which airs the popular web series, "Honest Trailers," was fired by Defy Media -- the company that owns Screen Junkies -- on Oct. 8 after several women came forward claiming he had sexually harassed them. April Dawn was one of them.
Dawn took to Twitter one day after Emma Bowers -- another former Screen Junkies employee -- was the first alleged sexual assault victim to put Signore on blast on social media.
"Over the past 2 months I have been talking with Screen Junkies HR department after Andy Signore tried to sexually assault me on multiple occasions," Dawn wrote. "I did what I believed to be the right thing and trusted the company to do something, considering 2 other women also came forward with me."
"The HR company continued to not take me seriously and only had Andy's interests in mind," she continued. "He threatened my boyfriends job security, saying he would fire him if I told anyone. This has been the hardest time of my life, but I'm coming forward in hopes that no other women will have to be subject to this kind of treatment."
"He took out sex toys and tried to force them in me, took pictures of me without my permission and promised a position at Screen Junkies for sexual favors," Dawn wrote. "I hope this encourages more women to come forward, because I believe you."
Following news that Weinstein had been fired from The Weinstein Company, Dawn tweeted: "If the creator of a company can be fired so can @andysignore. Your move @defymedia."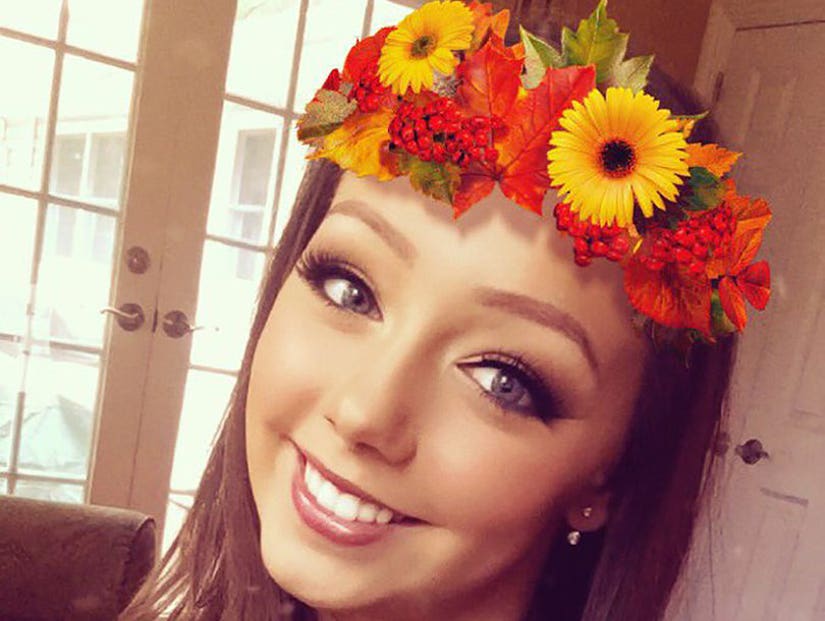 Twitter
Alleged Perpetrator: Andy Signore
Date of Accusation: Oct. 6, 2017
Murphy shared her story on Twitter following Bowers' post as well. She wrote, "I was also very uncomfortable about this thank you Emma."
"For the last two years I have also had communications with Andy Signore from Screen Junkies," Murphy shared. "This started as a fan relationship until Andy had asked me about my age and if I had ever had a relationship with older men. He proceeded to tell me that older men have money, said that if I dress sexy I could have a YouTube film channel and got my email."
"He had asked me to prove that I was not a middle aged man posing as 'a hot 20 sorority girl by dressing up in my toddlers in tiaras Halloween costume and posting with 7 fingers up," she continued. "He has tried to meet up with me many times over the last 2 years in NY, New Orleans and Philadelphia etc. I remained in contact with him for possible job contacts and because he told me he thought I 'knew my stuff' and that meant a lot coming from a man who created a community I loved so much. I am dismayed to say the least."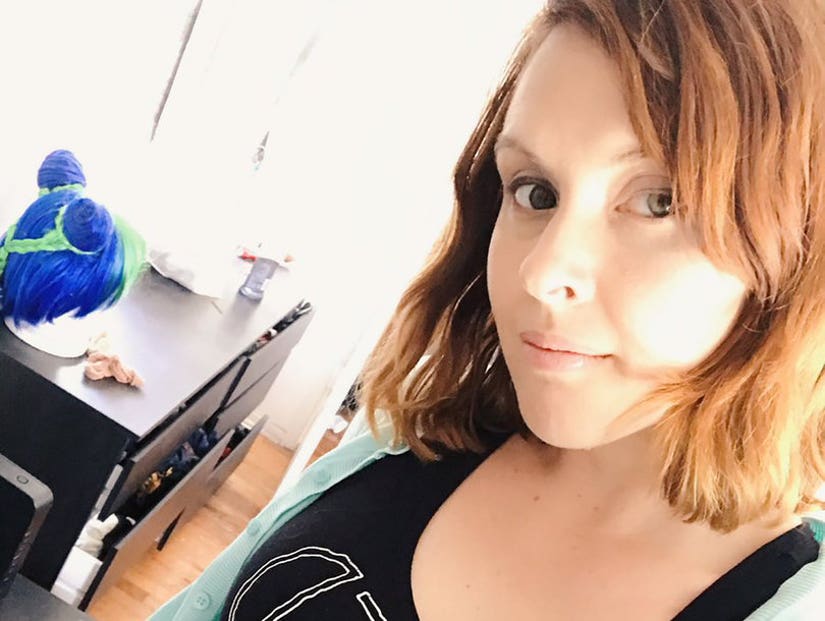 Twitter
Alleged Perpetrator: Andy Signore
Date of Accusation: Oct. 5, 2017
The first person to come forward publicly against Andy Signore was Emma Bowers.
On Oct. 5, Bowers took to Twitter to share her story.
"In light of recent events with Harvey Weinstein," she wrote, "now is a good time to remind everyone I was sexually harassed by Andy Signore, the creator of Screen Junkies. I was 'interning' (aka working for 'copy credit') on some viral videos for him and he came across some pin-up photos I had done."
Bowers said Signore messaged her to say how hot she was, writing, "'jacking it to you in your undies!!!'" She said when she tried to brush it of, he invited her over so he could "do it in person."
"I will never forget his exact words," she wrote, "'You can read a book for all I care.'"
"You need to understand, this guy was my boss," Bowers continued. "He was in a position of power, and I was a VERY under skilled young lady, working for him for FREE, with the promise of, if he could pay me."
Bowers shared a statement on Facebook, which she included in her tweet.
"I tried to move on, but that experience killed my desire to get into costume design," she wrote. "It's not just Weinstein. I wish I'd fought more, wish I'd screencapped his messages, but I was young, scared, and dumb. So I didn't. Girls in Hollywood get taken advantage of so much. I just want people to believe me when I say this happened."